where the palm trees sway
Hi friends! How are you? How was the weekend?
I just got back from an amazing trip to Palm Springs to meet up with these lovely ladies.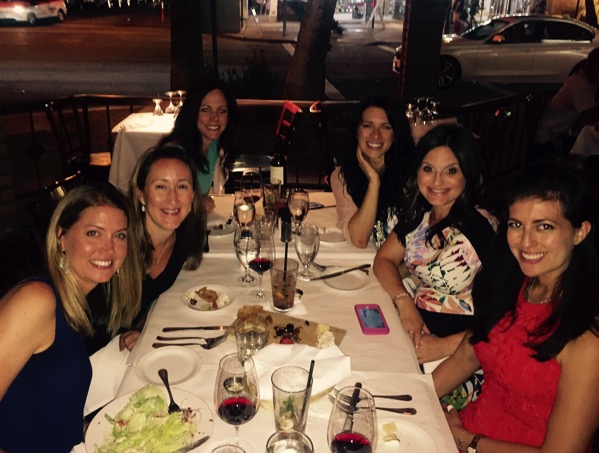 (Celia, Andrea, Jayme, Michele and Ashley!)
We've been friends for years, and have all lived in the same city at one point or another. Since we're constantly moving, and most of us will be relocating in the next year, we figured it would be a good time to plan a girl's trip. Because of our constant relocations, with some of my closest friends, we may go a year or so without seeing each other. We always pick up where we left off, and it's like time hasn't passed at all.
I hit the road Friday morning to meet up with everyone at our hotel, the Hilton Grand Vacations in Palm Desert. (Which turns out to be on the outskirts of Palm Springs, so it was pretty quiet + a quick drive to downtown.)
The hotel room was perfect, and had two full bedroom and baths,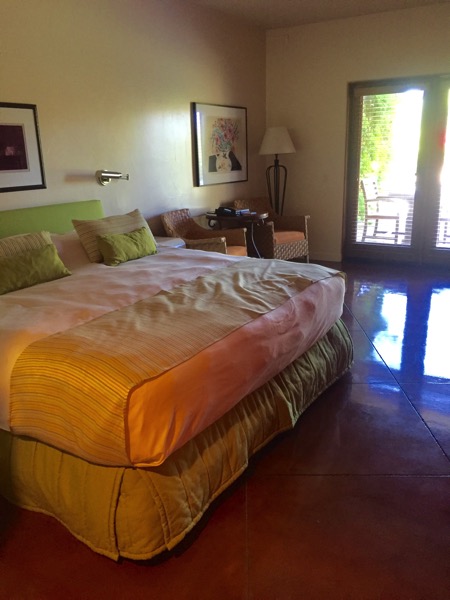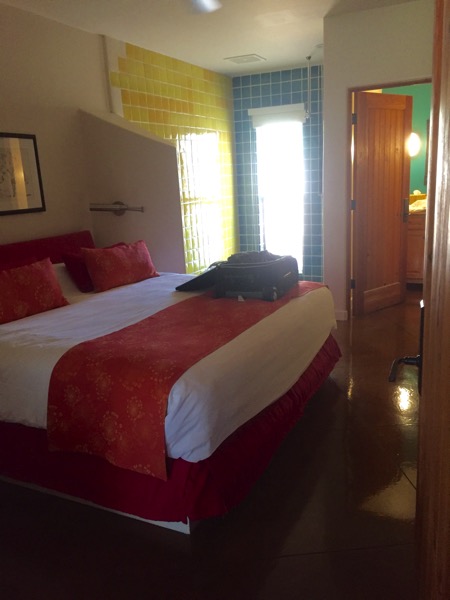 a kitchen and living room,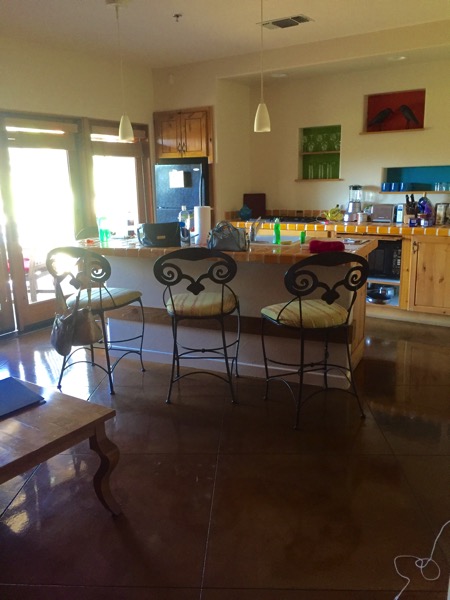 and an outdoor patio close to the pool. Not. too. shabby.
Bonus: the ducks who decided to join us for brunch.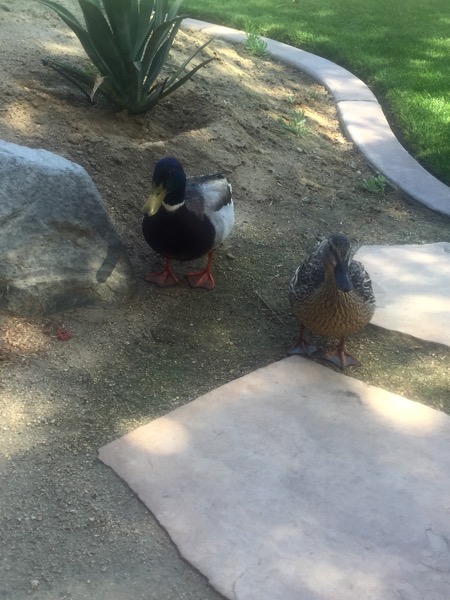 The girls had already made a grocery run to stock up on essentials, so we wasted no time in mixing cocktails and setting out an appetizer tray to take to the pool with olives, cheese, salami, ranch, veggies and crackers.
We lounged and chatted by the pool all afternoon, and then headed to Mitch's for dinner.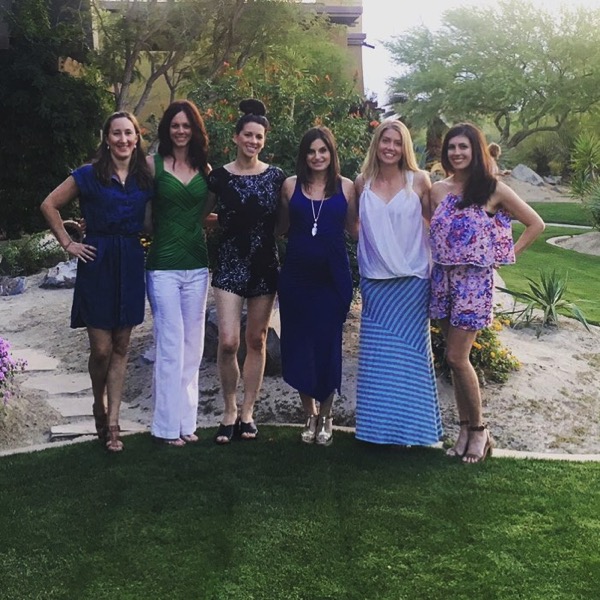 (Thank you so much for all of your amazing restaurant suggestions! We were able to try quite a few, and you never let me down.)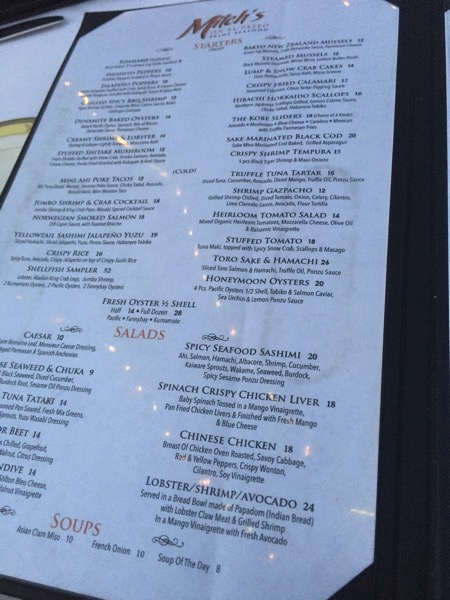 We enjoyed margaritas that were 90% tequila, shared appetizers, and I ordered the lollipop sushi roll for my entree. Everything was so fresh and delicious!
We went back to the hotel for sweatpants, late-night gabbing, crashing out, and then woke up to coffee and mimosas. 🙂 A couple of girls went out for a run, while others swam, and Ashley and I got in a quick hotel workout. I did a super sweaty leg and cardio combo post baby bod workout. (It feels so good to be sore again!! 🙂
I made a quick breakfast for everyone (egg scramble with bell peeppers and manchego + a bowl of chopped watermelon), and we piled into the car for shopping at the outlets.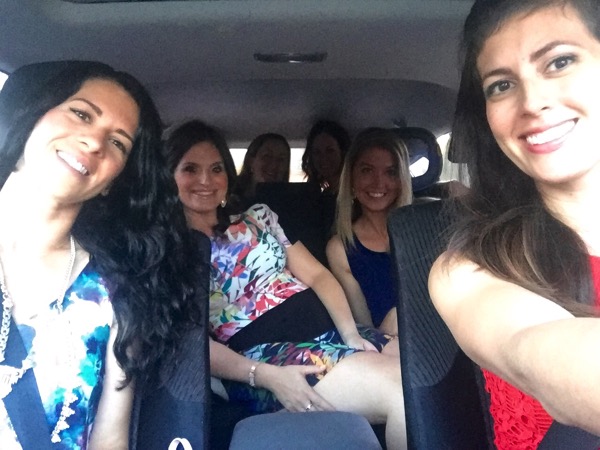 The outlets were SO GOOD. They had pretty much everything you could wish for: Tory Burch, Kate Spade, Theory, Joe's, Valentino, J Crew, Banana Republic…
We had a nicely packed trunk when we drove back. 😉 Even though there was a lot of stuff, I didn't go too crazy: just some outfits for the Pilot from Banana, a couple of goodies for the girls at Crewcuts and Converse, and I got these cute slides for $30.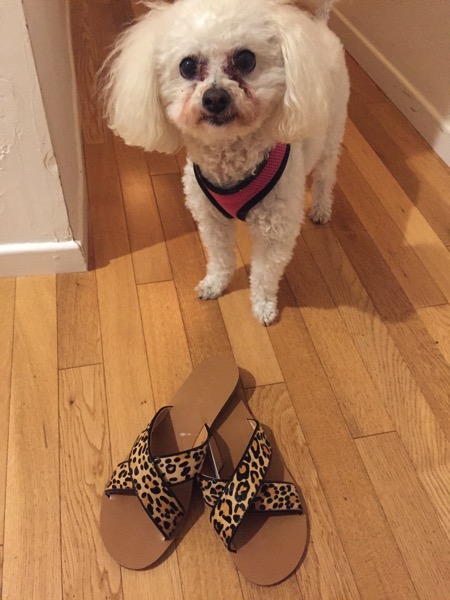 (Bell approved.)
We lounged by the pool some more, and then got ready for dinner at Zin in Palm Springs.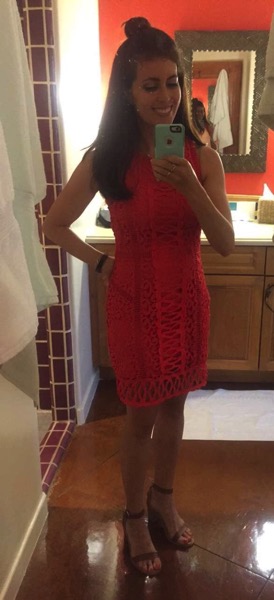 (Dress is from Stitch Fix and the shoes are a couple of years old from Just Fab. It's fun to have a full-sized mirror when we go to hotels since we don't have any large mirrors here at the house. It's nice to see if your outfit matches, or in that case, to be reminded to put on your silver watch instead of the Fitbit haha.)
When we arrived at Zin, our table wasn't quite ready, so we headed over to the bar. I was really in the mood for wine until I saw the bartender. He was enthusiastic to say the least; I've never seen someone muddle with that much gusto. So I asked him to surprise me with "something good" and was greeted by a strawberry basil mojito creation. It was EVERYTHING.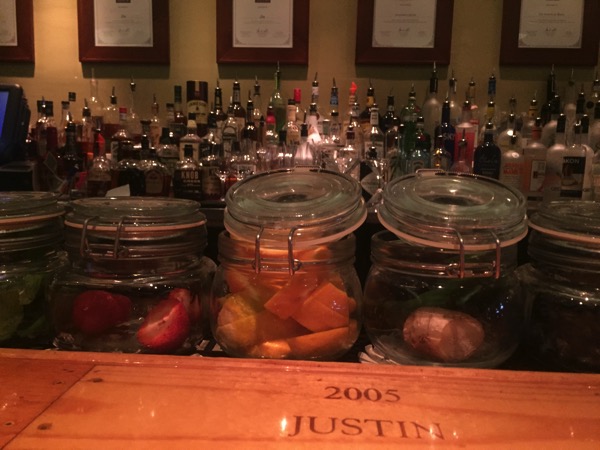 (Loved all of the different fruit and herbs in jars.)
Always the cheese board.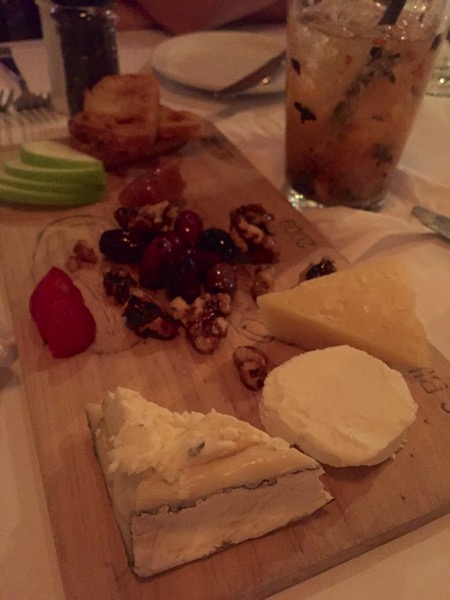 After dinner, which was glorious (I would definitely go back), we headed to ARRIVE to get homemade ice cream and eat it around a fire pit by the pool. 🙂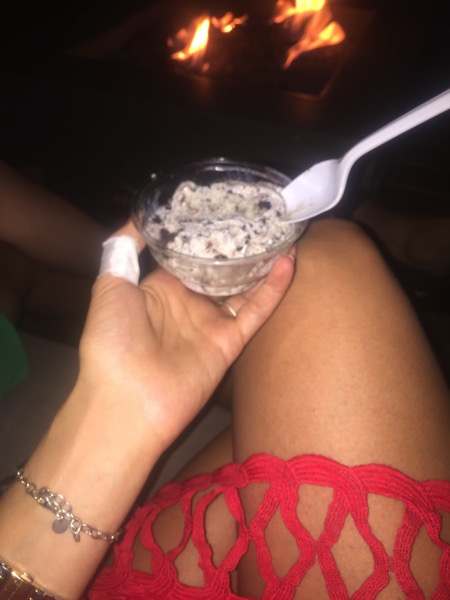 Sunday was more pool lounging (we'll all surprised) but we changed up the scenery a bit by heading to the Hard Rock Hotel, which quickly became referred to as "butts and guidos." It's like we were in an episode of Jersey Shore. The people-watching and the music were a great combo.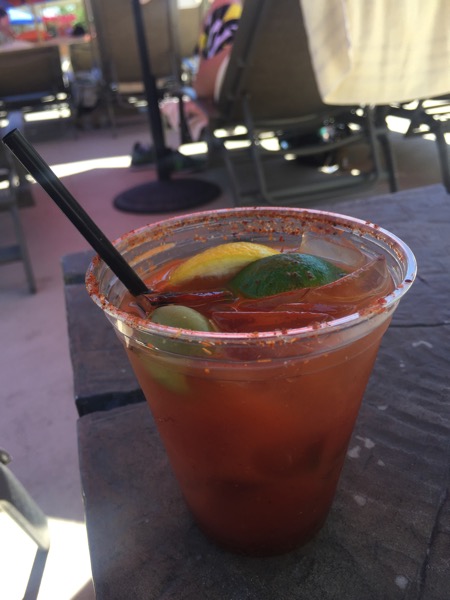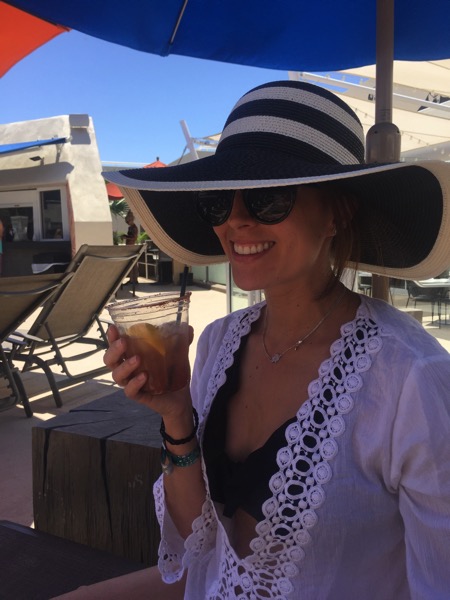 We enjoyed services at their spa and then said our goodbyes after an amazing weekend together. After a pretty frantic week last week, it was such a treat to sleep in and spend some days relaxing and catching up with friends.
While I was in the desert, the Pilot was doing his usual superdad thing. He took the girls to Liv's ballet class, a birthday party, out to eat,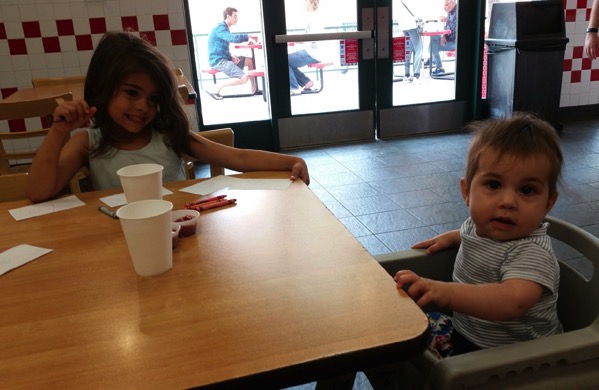 and to grab all of our groceries for the week.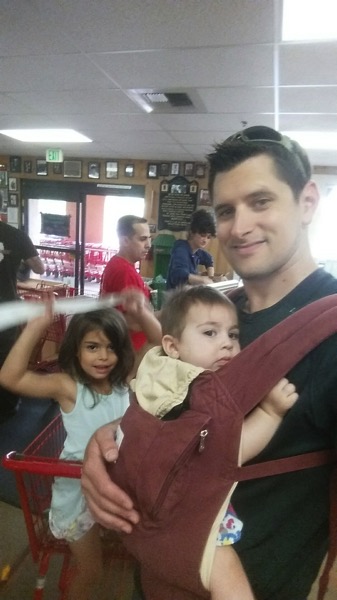 (He meal plans, babywears, and flies a plane. NBD.)
As nice as it is to get a little break and getaway every now and again, my heart is always so happy to be back home with all of them.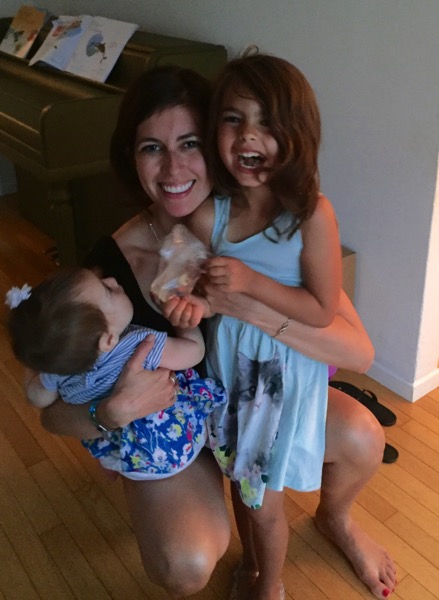 Hope you had a wonderful weekend, too!
Have a happy Monday, friends!
xoxo
Gina
Looking for a workout? Try this TRX circuit! It's one of my faves.