Hey everyone!
Hope you're having a wonderful and relaxing Sunday 😀
Disney was pretty much a whirlwind of awesomeness.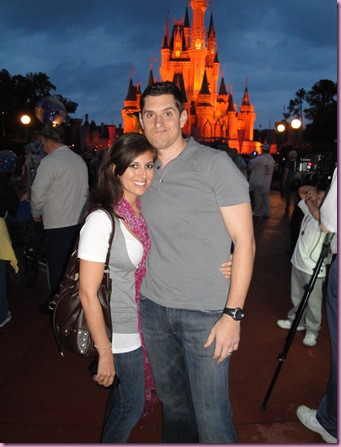 My pilot prince 😀
Before we met up with everyone at the parks, we got our workout on at the YMCA.
On the way to the gym, I munched a mini Raw Revolution spirulina bar and a nanner: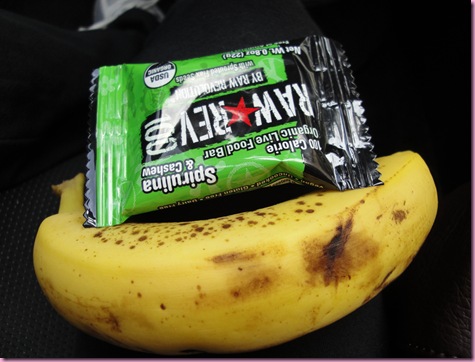 I did an hour and 40 minutes of Zumba (what can I say, I'm in love) while the pilot did weights and went for a run.
We got some protein at Planet smoothie: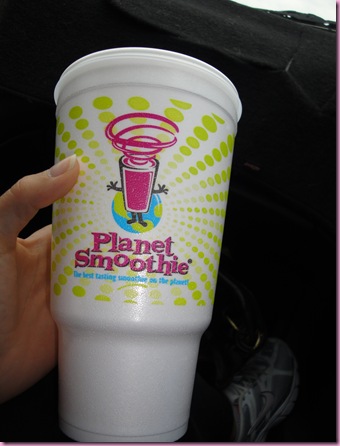 (The Leapin' Lizard, which is vegan and made with peaches and strawberries, and a scoop of Sun Warrior that I had in a baggie in my purse)
And some brunch at Panera, since it was already kind of late.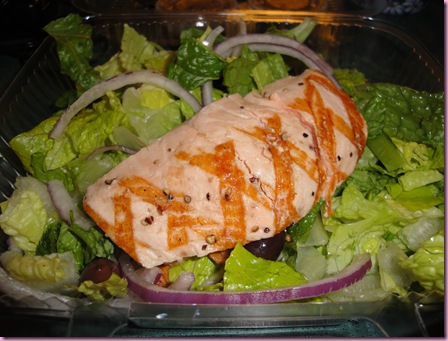 I got the mediterranean salmon salad, with only lettuce, salmon, olives and onions (which were picked off).
We got ready, and met up with everyone at Epcot.
My homeland: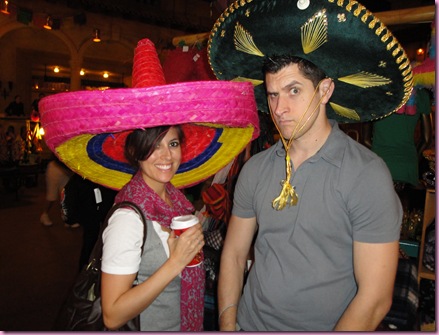 I soon swapped out that hot tea for a Bloody Mary 😉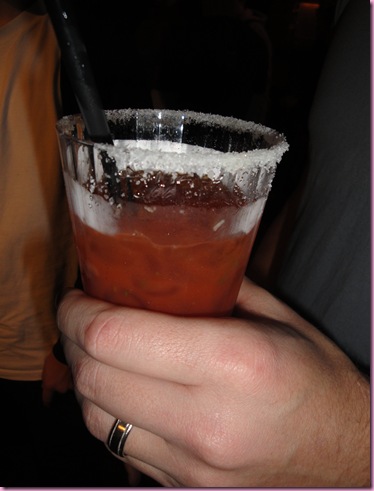 We walked around Epcot, in the POURING rain (we were troopers!) and then went over to Magic Kingdom.
The boys: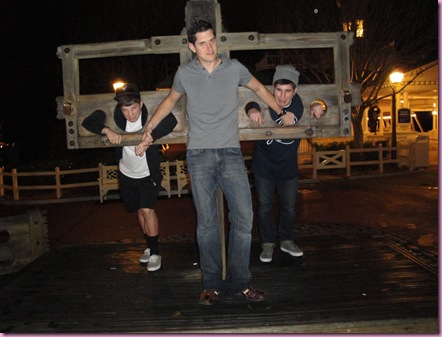 The girls: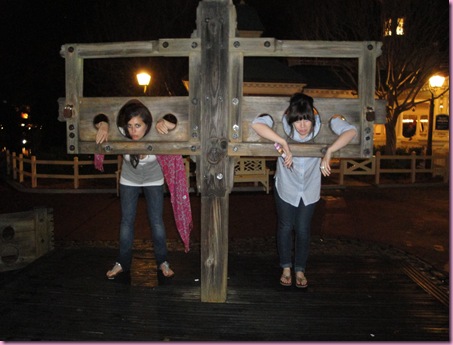 We rode quite a few rides –the lines were super short!- and then decided it was snack time.
I had a Greek salad, which was full o' delicious veggies, and they were so kind to make me one sans cheese.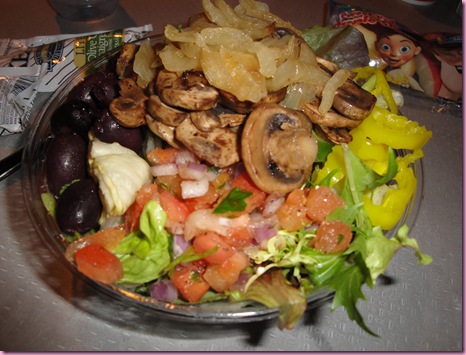 I loaded it up with mushrooms and sautéed onions from the topping station- it was pretty much amazing.
We ended up staying until the park closed, and then met up with the rest of the familia at Rainforest Cafe.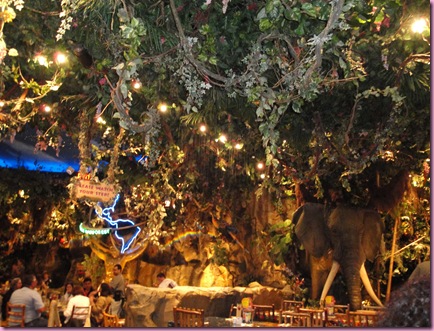 I stuck with a salmon theme and ordered the cedar-planked salmon with no butter sauce and extra veggies instead of rice.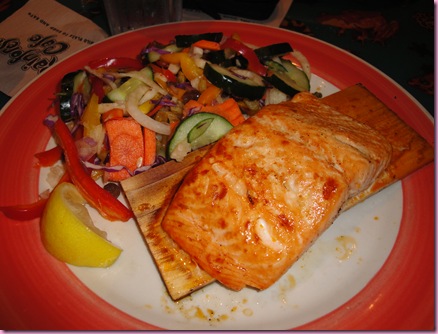 It was everything I could have wished for 😀
Since my brother's birthday is Monday, we celebrated by ordering the famous volcano.
VOLCANOOOOOOOOOO!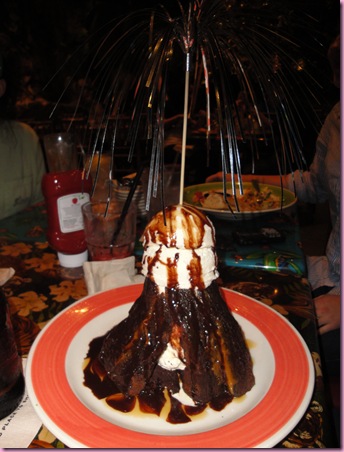 I actually didn't munch any. Just wasn't feeling it and was feeling very satisfied from my salmon and veg 😀
Yesterday's Disney shenanigans had me constantly thinking about this guy….
Just watch, you'll be amazed 😉
(Source)
We're off to bfast, then shopping and hitting the road back to Valdizzy 😀
Have a fabulous day and I'll see you in the morning with Week 3 of the Winter Shape Up.
xoxo,
Gina