Hey hey! Happy Wednesday! Hope you're enjoying the week so far. It's been the usual busy schedule around here, but lots of time playing outside, teaching classes, and meeting up with friends. I'm so happy to hear you enjoyed yesterday's workout! Please let me know if you end up giving it a try.
We don't have anything too crazy going on for the rest of the week, but we're debating a weekend trip to Orlando. We've got a lot coming up this summer, so we're trying to finish off our passes (we always get the 5-day park hoppers!). I'm thinking we'll probably go for it and will start packing up in the next day or so. 😉
For today, I thought I'd hop in and share a WIAW (What I Ate Wednesday) post. I actually remembered to take pics of *almost* all of my eats yesterday, and they were a pretty standard mix. I ended up taking the day off from the gym because I had a doctor's appointment in the am – which ended up being a fail. They were running 2+ hours late, so I ended up having to reschedule so I could pick up P – so I wasn't quite as hangry as usual.
7:15am: Decaf Four Sigmatic coffee with almond milk…and Frida to wake up. 😉 It's been 9 months since I've had regular coffee, and it's made a significant reduction in my anxiety levels. (I order this one from Amazon or Thrive. And don't worry, it doesn't taste like mushrooms.) I chug coffee while I feed the girls breakfast and get everyone ready for school.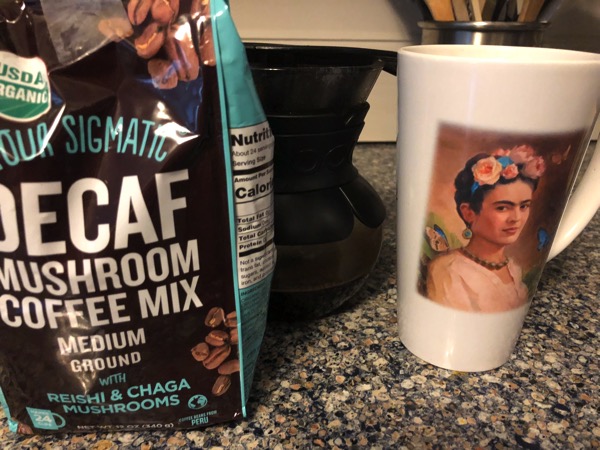 10:30 After blitzing around the house doing chores (I throw in a load of laundry, wipe down counters, pick up, and run the vacuum) and catching up on a little work stuff, I make breakfast: 1 egg + 1 egg white, sautéed spinach, 2 Siete cassava and coconut tortillas, + Calm tea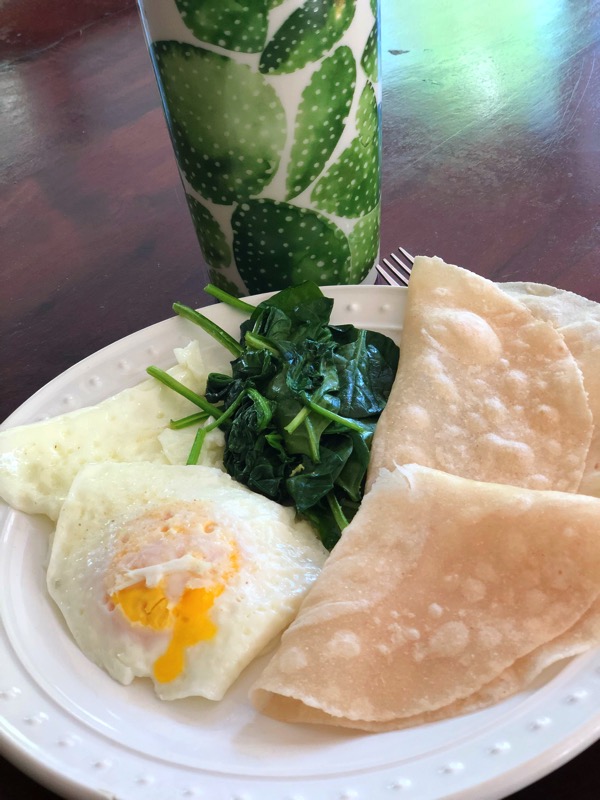 11:00 Heading out for my doctor's appointment. I bring these snacks to eat afterwards: a Perfect Bar (obsessed) and an apple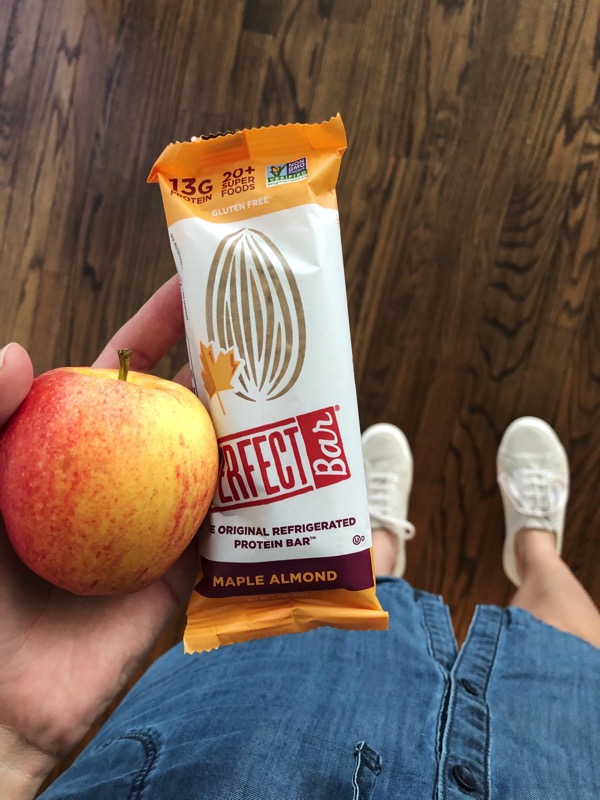 2pm: I'm back home from picking up P and we play upstairs in the playroom for about an hour. We come back downstairs and I turn on a show for her, and heat up lunch: leftover vegan chili from the night before. (While it's heating up, I have an embarrassingly enormous scoop of almond butter from the jar.)
I made this in the Instant Pot, and it was SO good and easy.
In the Instant Pot, I sautéed:
-1/2 sweet onion, chopped
-3 cloves minced garlic
-1 peeled and diced sweet potato
-1 zucchini
-1 red bell pepper
After all of the veggies were soft, I seasoned everything with salt and pepper, then added:
-1 teaspoon oregano
-1 tablespoon chili powder
-1/2 teaspoon cumin
-1 teaspoon smoked paprika
I stirred in one 14-oz can of drained fire-roasted tomatoes, 1 can (drained and rinsed) garbanzo beans, 1 can (drained and rinsed) kidney beans and about 2/3 carton of vegetable broth. Set it on the soup setting for 20 minutes and let it manually release! Serve with any toppings you love. My faves are lime juice and avocado.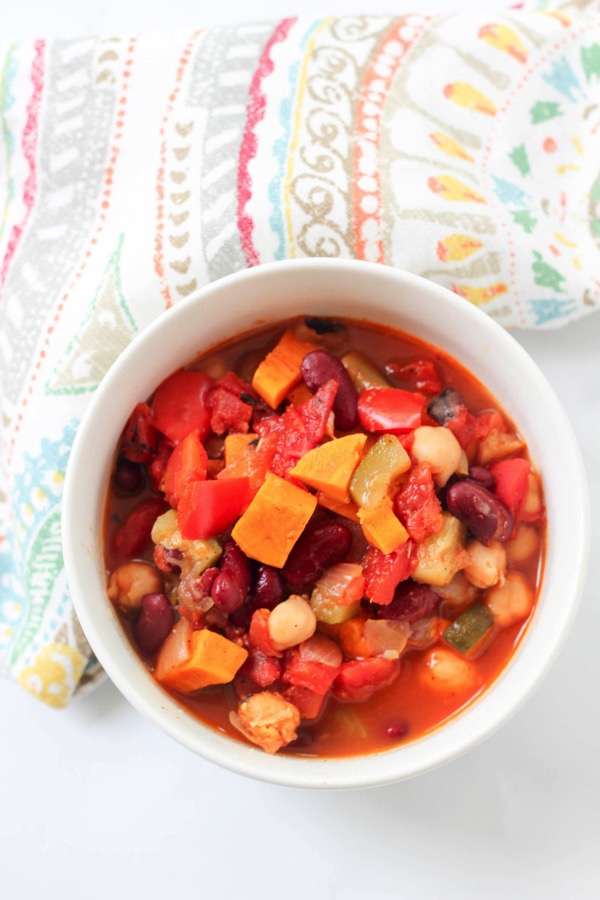 When we had this for dinner, the girls and I made gluten-free cornbread muffins to go with it, and I also made some baby grassfed burger patties on the stovetop just in case they hated the soup. They ended up loving it!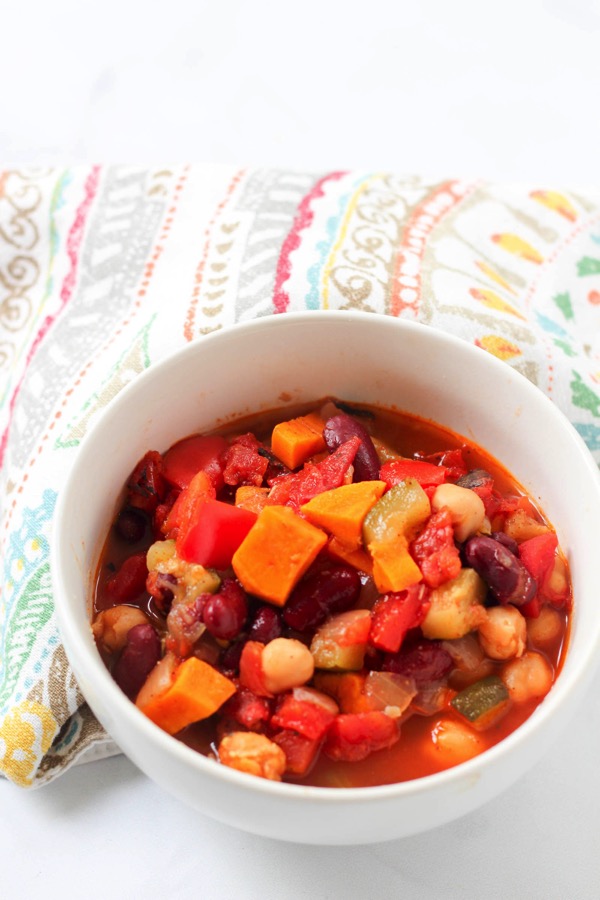 We head out to pick up Liv, then come home to hang out outside. The girls play on their scooters and with their Power Wheels, while I fold laundry at the table (so I can see them) and then go outside with the iPad to answer emails while they play.
5:30 Back home from Liv's swim lesson, and I snack on these cassava chips while the girls color at the table.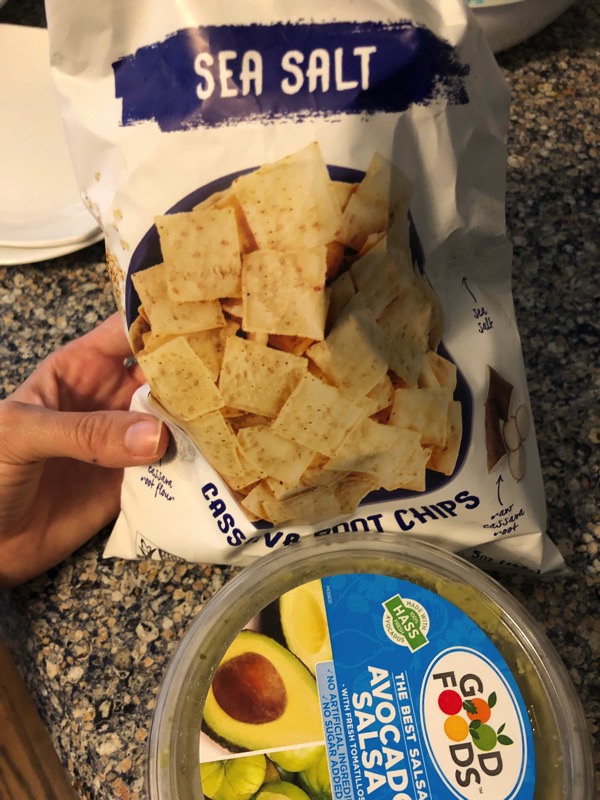 (that avocado salsa is SO GOOD. You can find it at Target! It has great ingredients and is amazing on eggs or with chips.)
6:30 Dinner: sushi roll in a bowl! This is one of our go-to dinners: baked salmon, rice (season with rice vinegar and sesame seeds), chopped cucumber, avocado, seaweed snacks. Top with soy sauce and/or sriracha and feast.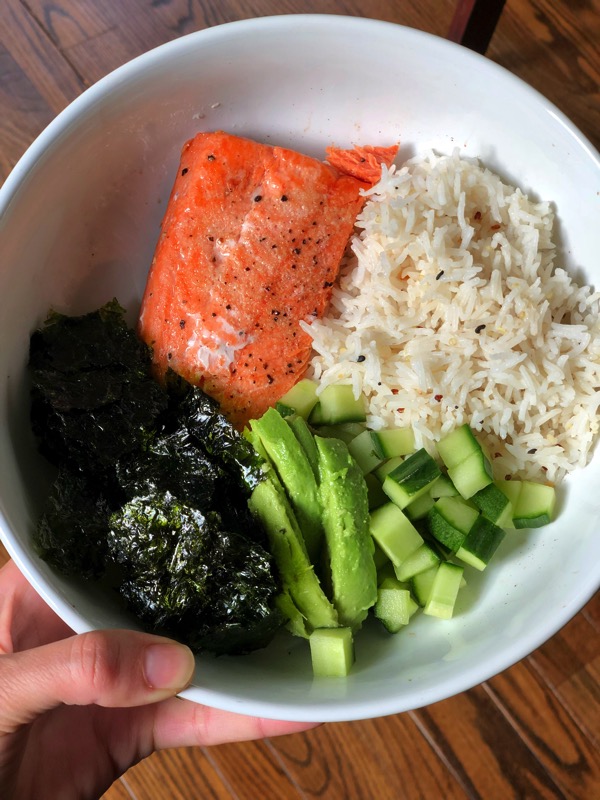 11pm: I've been working for a couple of hours while the girls sleep, so I grab a glass of wine, a Samoa, and put on Shameless while I finish up the last bit of writing for the day.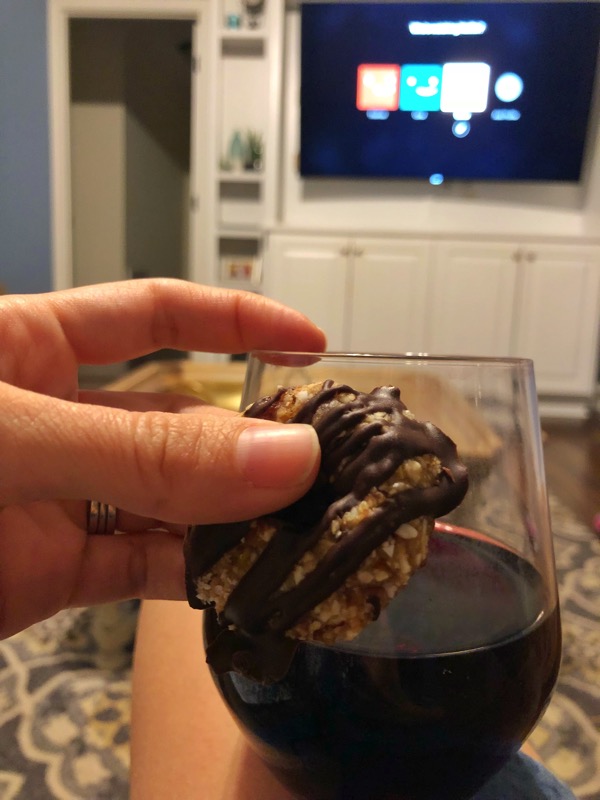 What was the best thing you ate yesterday? When you want a sweet bite at night, what do you usually go for? Please spam me with ALL your favorite Instant Pot meals, too, please!
Have a wonderful day and I'll see ya soon.
xo
Gina