Switching up the wine routine
This post is sponsored by Bright Cellars. Take their fun quiz to see your wine matches, then get 50% off your first shipment here.
I'm definitely a creature of habit. It's so easy for me to get stuck in a routine, especially when it comes to groceries and personal items. I think it's out of necessity because contemplating between brands/flavors while trying to keep tiny hands from throwing random items into our cart isn't worth it to me. We often blitz through the store as quickly as humanly possible, and I usually don't think twice about the things I'm getting. I go through the list, toss items into the cart, pay, and get outta there. It leaves little time for experimentation, which means that sometimes I miss out on the good stuff.
I've been majorly stuck in a rut with wine… and I LOVE WINE.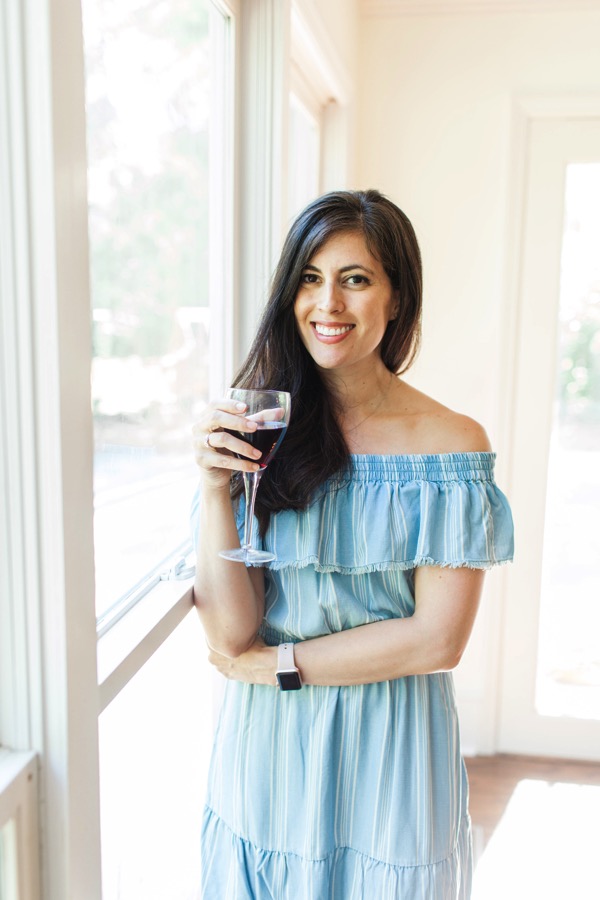 For so long, I've just bought the same brands and types. It's rare that I'll get adventurous because I wonder if the new finds won't be as good as my usual favorites. I don't like to waste wine. 😉 There have been a couple of times when I've tried something new, didn't really love it, and wished I would have just stayed in my comfort zone.
When I recently heard about Bright Cellars and their ability to pick wines just for you, I was so excited to try it. Maybe I'd finally find some new wines and expand my horizons a bit. With their online quiz, they match you up with wines to suit your tastes and deliver to you each month. Their founders – two MIT grads with a passion for wine – created the Bright Points algorithm, which uses your quiz answers to identify 18 wine attributes and selects the top four wines from around the world that are your #1 best fit.
With giddy excitement, I took their online quiz and was matched up with some new wine results. The best part: there's a great chance you'll love the wines, and if you don't like a bottle, they'll give you credit for a free one the following month.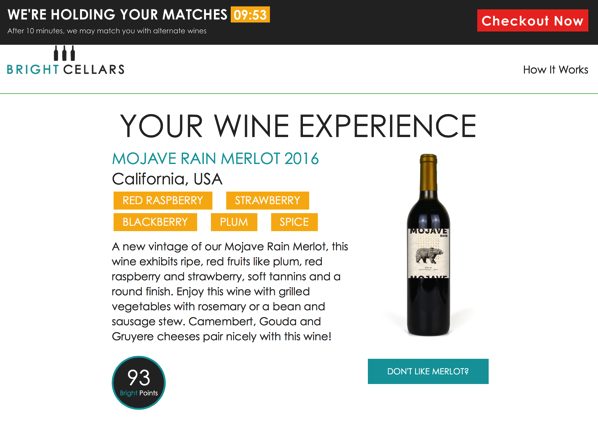 I also LOVE that it arrives on your doorstep. No schlepping the kiddos down the wine aisle trying to find a new favorite. (I'll never forget when Liv was about 2 and we were grocery shopping, and we passed the wine and she yelled, "Mama! Wine! You see it? You love wine!" The shoppers around me got a good chuckle out of that one.)
My first shipment arrived – it was beautifully packaged with recyclable materials – and I opened it up to see what they sent.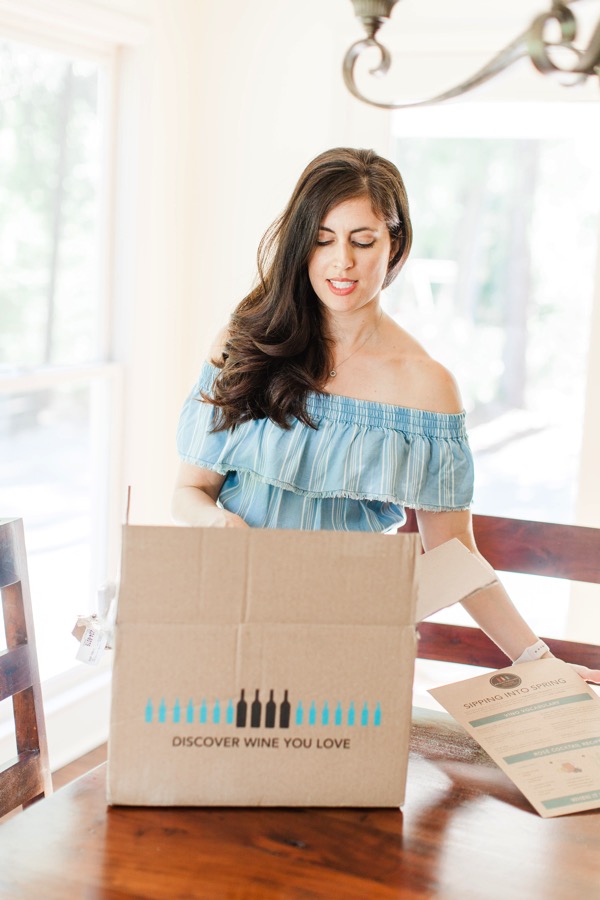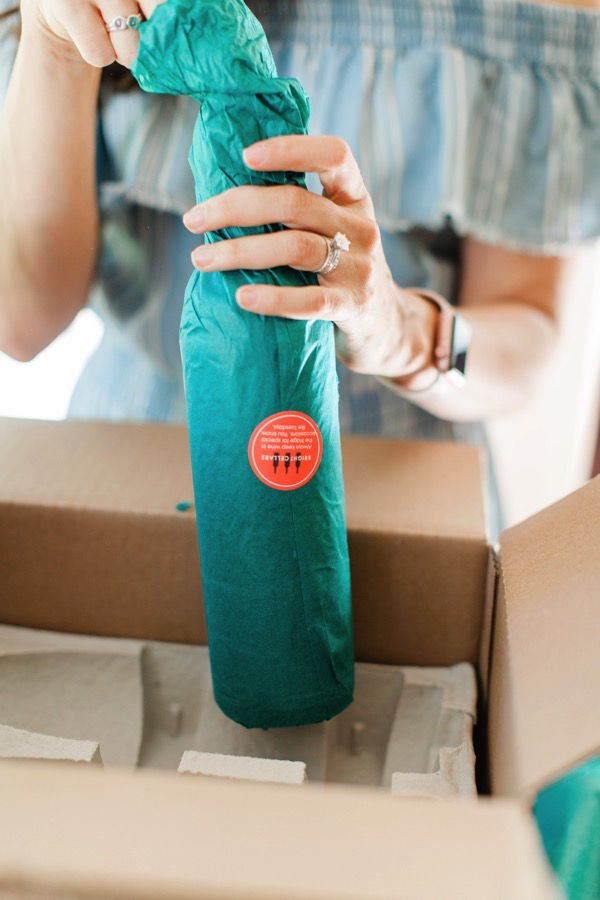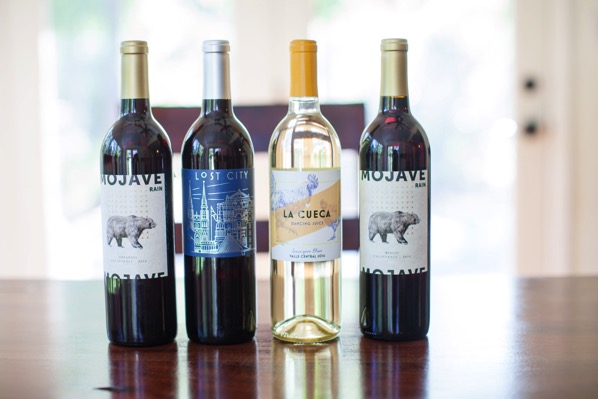 A Lost City Malbec, La Cueca Sauvignon Blanc, and two bottles of Mojave Rain: a Zinfandel and a Merlot.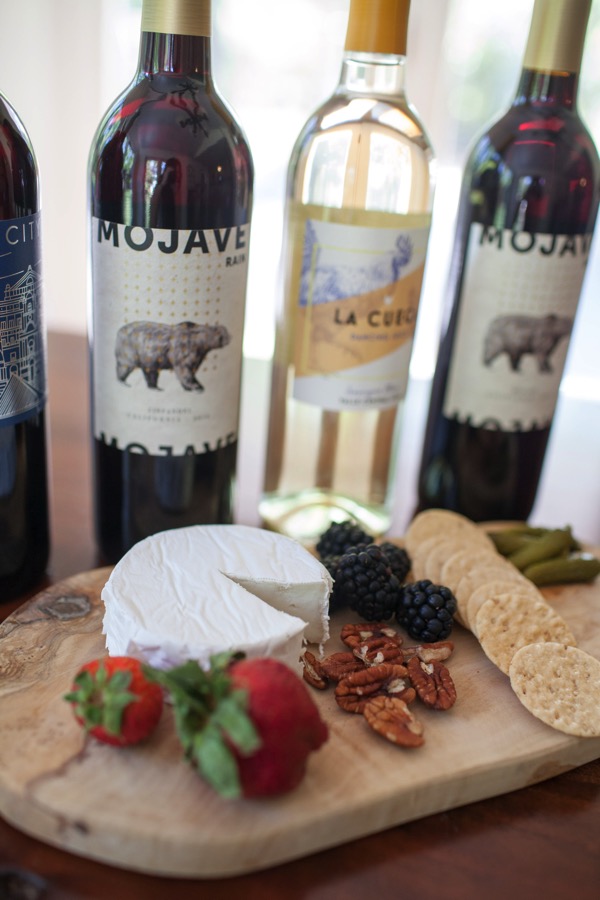 I've always been hit or miss when it comes to Merlot (some make me happy, others make me shudder with sadness), so that was the first bottle I opened to see if they'd really hit my preferences.
The verdict: SO good. All of the things I love about wine: a robust flavor, hint of sweetness, and smooth taste.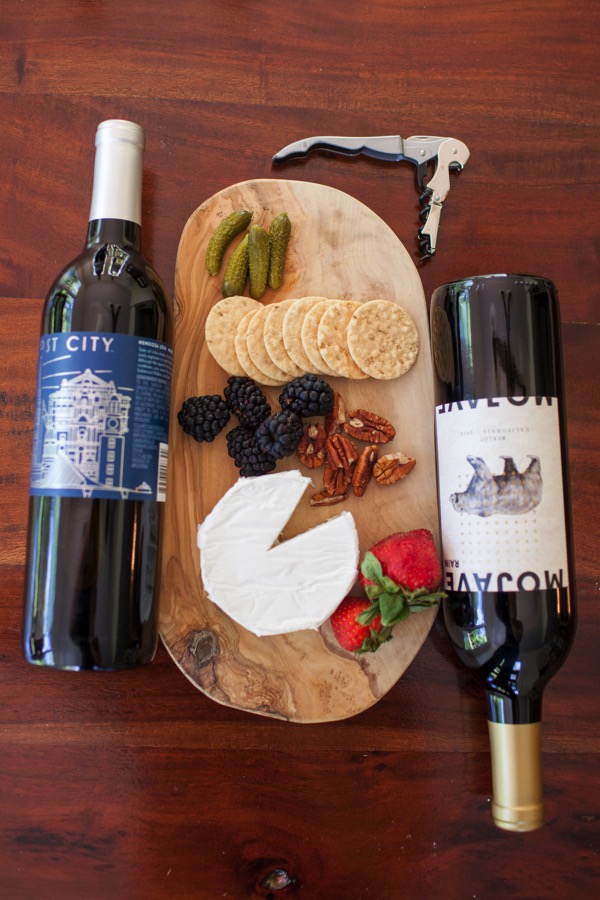 When you have a little "cheers" party with your photographer friend at 10am on a Wednesday. 😉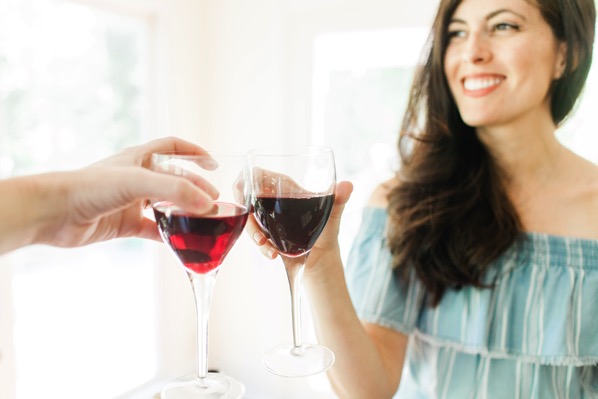 While Bright Cellars has been an unexpected way to change up our nightly routine – we love a glass of wine while watching Shameless – it's also been fun to share them with friends. I took the bottle of Sauvignon Blanc to a girls' pizza and wine night… and it disappeared rather quickly. I can't wait to see what they send next month!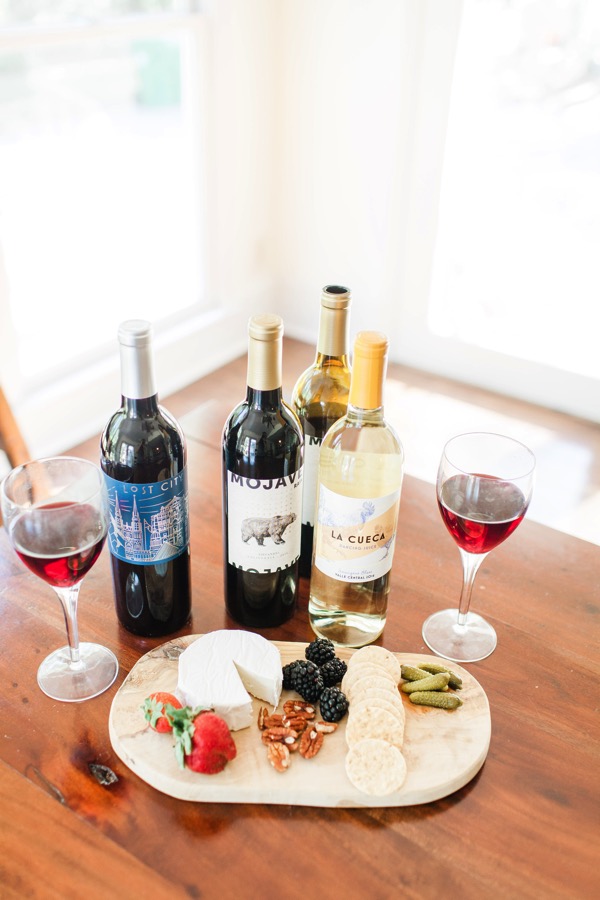 If you love wine like I do, I highly recommend checking out their quiz here. From there, you'll get 50% off your first shipment, which is a pretty sweet deal. I hope you love it!!
Have a wonderful day and I'll see ya soon!
xo
Gina
Photos: Lindsay Colson