While I was shaking my booty with a room full of hooting and hollering women + live drummers (not a bad way to wake up!)
the Pilot took Liv to see the animals.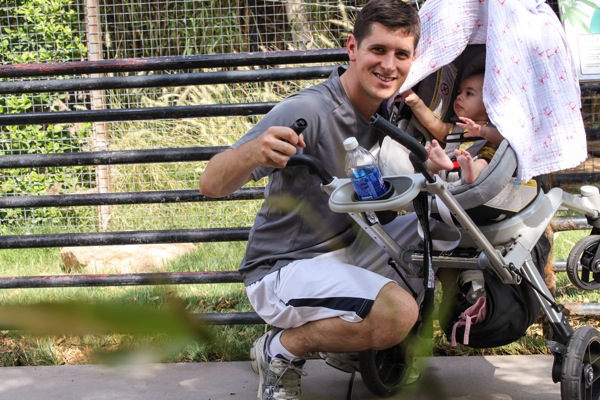 We have annual zoo passes and figured we should start using them more, especially since the zoo opens early (to beat the heat) and it's a great place to walk around. Liv is to the point now where she can look and really see the animals, so it's fun to watch her reactions.
They also opened a HUGE new elephant habitat: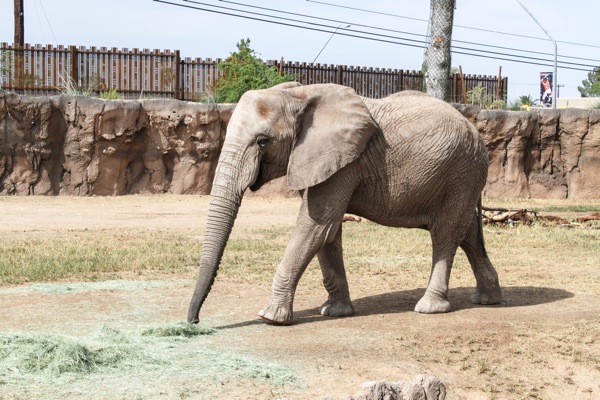 and the Pilot took a lot of amazing photos. My favorites are always the otters and the giraffes 🙂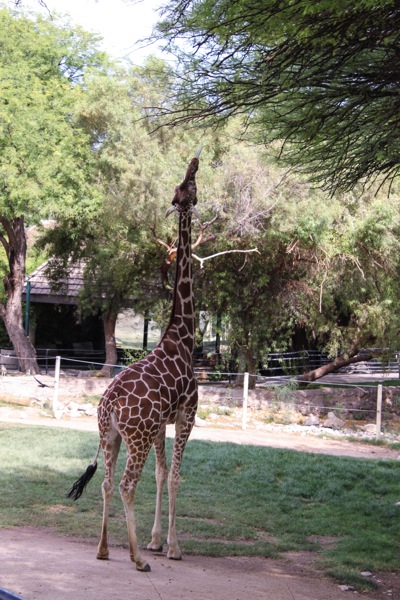 After the zoo, they headed over to the madre's where she cooked up a huge feast for my brothers, the Pilot and my stepdad. Blueberry muffins, corned beef hash + eggs, toast, potatoes with peppers and onions, orange juice and horchata. 
I wish I could have been there! Instead I was dancing, teaching cardio/weights and buff booty, then back home to see the Pilot, sleeping Liv and my own wild animal: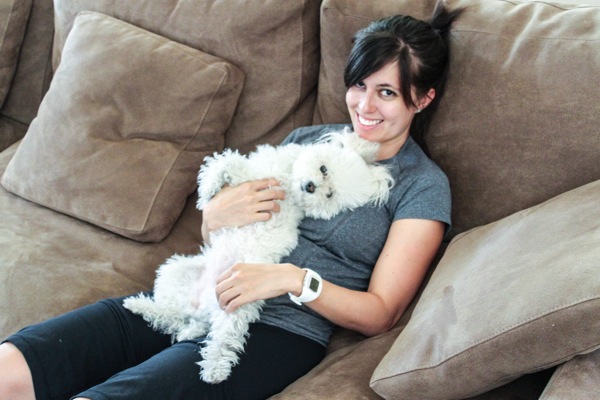 Lunch: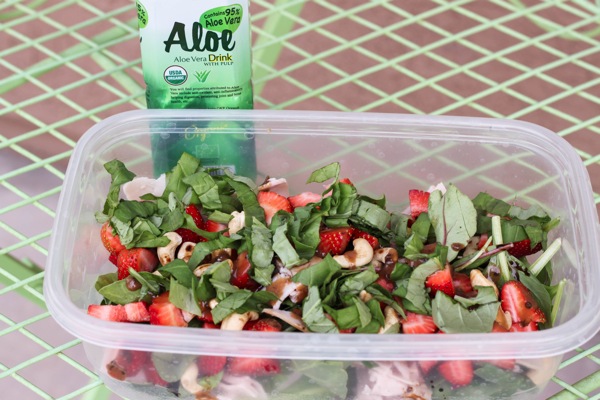 A salad beast with strawberries, turkey, cashews, basil and balsamic dressing
+ some aloe drink mixed with sparkling water.
This is my newest kick: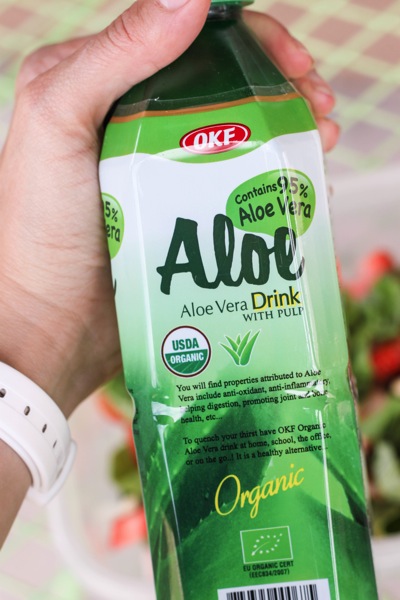 I've always enjoyed it, but recently started drinking aloe more consistently. Aloe is extremely hydrating (great for skin and hair), beneficial if you're active, and I love these drinks from Trader Joe's. I'll mix half with sparkling water (it's too sweet otherwise) and it's a refreezing summer drink. You can read about the benefits of aloe here.
Time to pack up afternoon snacks and head back for Zumba, assist bootcamp and then family dinner to celebrate Meggy's birthday.
Hope you're having a wonderful weekend!
xoxo
Gina
Zumba song of the day: 
 These girls teach in Jacksonville, FL! If we were headed to our usual beach vacay spot this summer, I'd totally take their class.