Healthy shrimp fried rice
For real.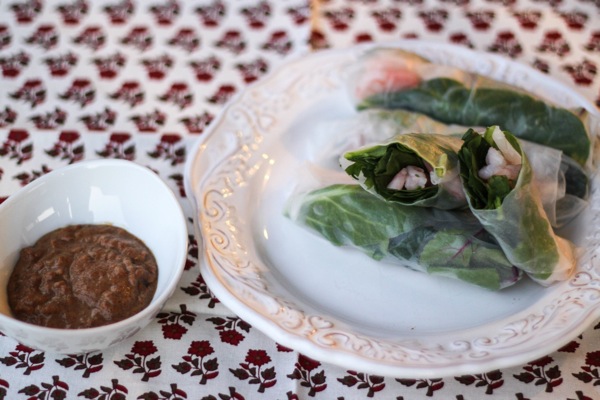 After being in a little bit of a dinner food rut, I feel like I had my mojo going this week as far as trying new things goes. First the chicken caprese salads, then the tempeh taco lettuce wrap things, and tonight: homemade spring rolls. I used to experiment with dinners all the time, but now that I usually need to get a meal finished in less than 20 minutes -my cooking sidekick's time limit in the bouncy seat on the kitchen floor- I've just been sticking with what I know for the most part, or prepping for for the Pilot to grill. My creative gears were actually turning this week- love when that happens.
I have fallen in love with spring rolls over the 6 months or so, when I finally tried Thai food for the first time. A void in my life was filled 😉 I've been wanting to make some at home, but the rice wrappers freaked me out for some unknown reason. Turns out, they're super easy  to use.
And have better ingredients than I imagined, too: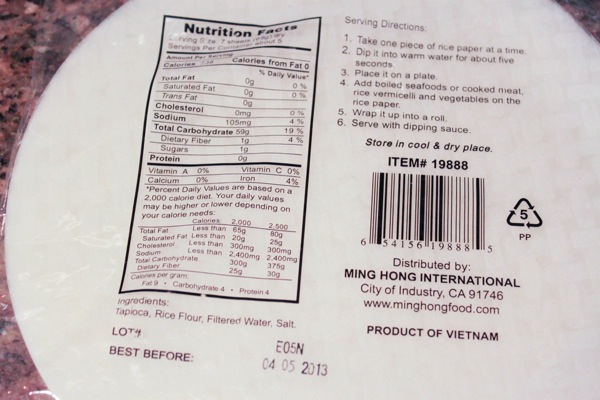 All you do is heat up some warm water, add the rice sheet to the water for about 5 seconds, and then place it on a plate, add you fillings and roll like a burrito.
For our fillings, I decided to just use things we had on hand:
Basil and greens (the basil made the wraps, but Thai basil would have been even better. I have yet to find it in Tucson, though)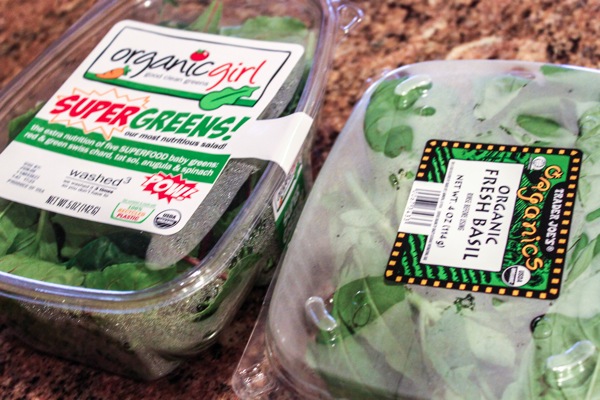 Shrimp, defrosted from the freezer: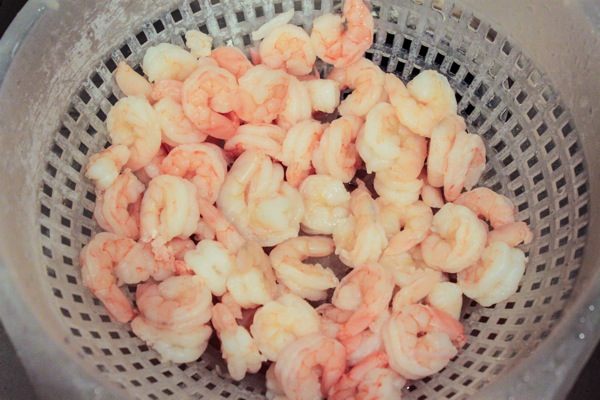 and my favorite spicy almond butter sauce for dipping.
To go with it, I made some so fly fried rice with two eggs scrambled in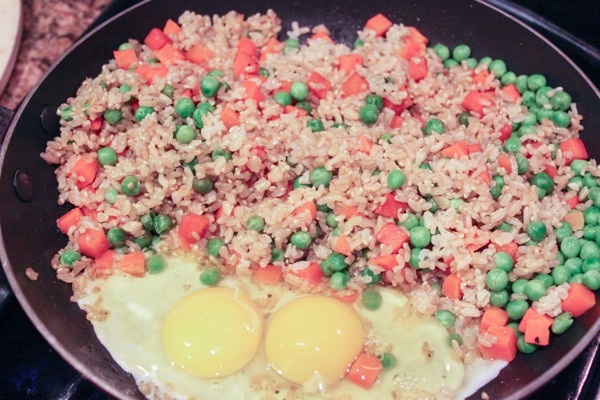 and added the rest of the shrimpies to the rice.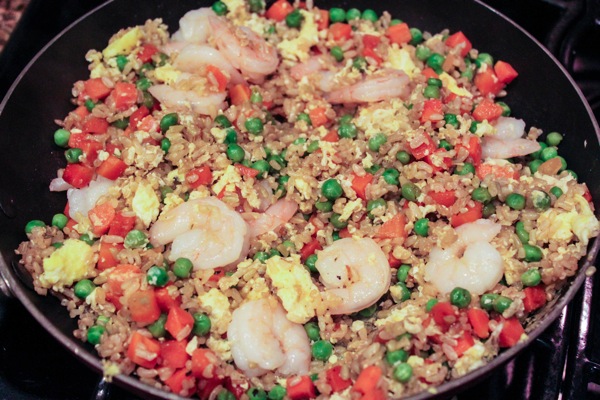 It was a delicious, filling, quick meal.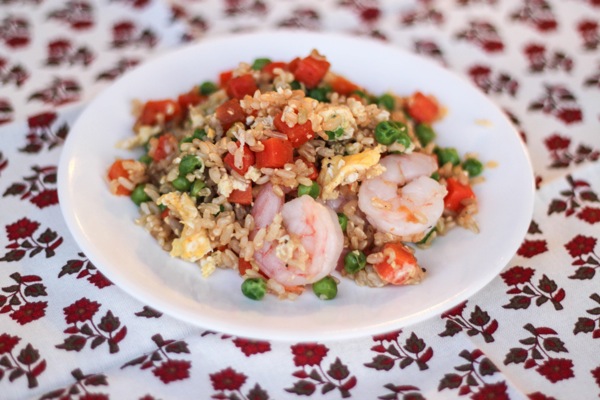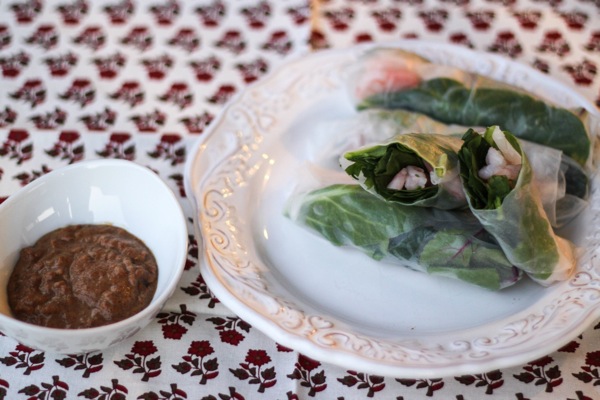 Some more adventures from the day:
Starbucks (from the Pilot)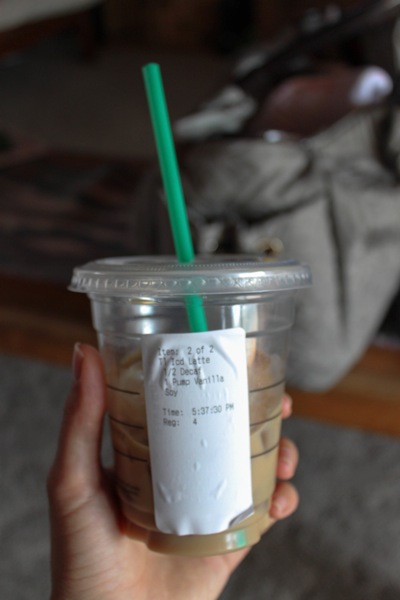 a venture to the land of buddhas I'm not allowed to buy.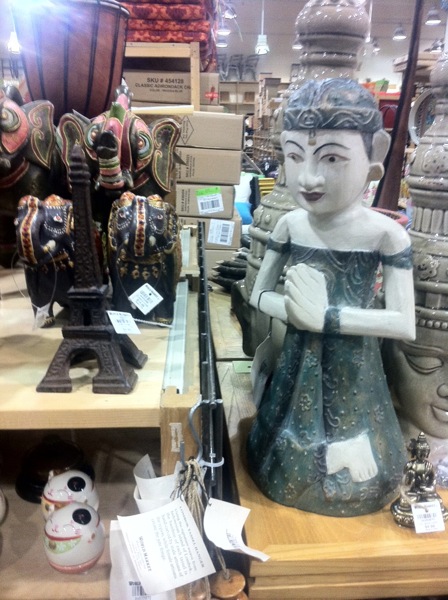 (aka World Market.)
I'm on buddha probation. They're so beautiful, though….
As much as I love looking at the decor at World Market, the little snack/wine/ingredient section is so cool. I stare at the chocolates for at least 5 minutes in awe before picking one.
We also just hung out: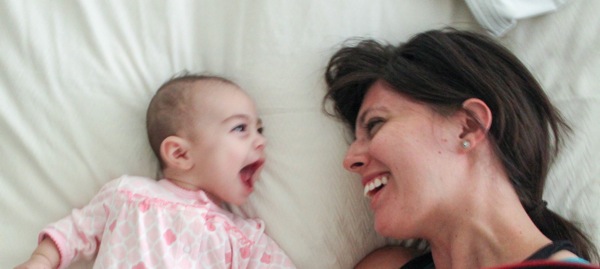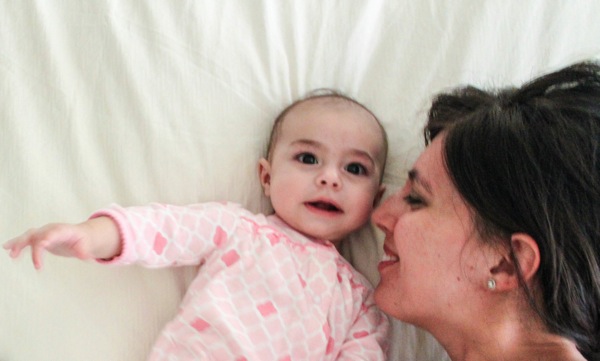 I was going to hit up the gym for a little strength training tonight, but since I'm teaching 3 pretty intense classes tomorrow, I'm just going to get my music together (no more playlist panics!) and call it a night.
Hope you're enjoying the weekend so far <3
xoxo
Gina
Don't forget: blog party on Monday! Stoked.