Wining and dining in Vegas
Hi friends <3
Mother of pearl.
We are blown away from your incredible support, love, comments, emails, tweets, texts and facebook posts from yesterday. As the day went on, we took turns reading your kind words to each other and are so thankful to have you as friends. The blog has blessed me in many ways and meeting you guys has always been #1 – my heart is very full and happy. Thank you 🙂 (the baby says thank you, too!) I added all of the posts I've written so far to the Family page. They're mostly re-caps of the roller coaster I've been on, but stay tuned for some informational posts coming up (resources I've used, steps I took in the process, how my workouts have changed, etc). Let me know what you think <3
In addition to all of your lovely words, we had a lovely last day in Vegas 🙂 Since I know many of you have summer trips planned, I figured I'd put together a little "my favorite parts of Vegas" post for those of you who might need it!
Where to stay:
This past time, we stayed at the Bellagio and it's my favorite so far. The rooms are immaculate (you can see pics *here*) and the hotel offers a ton of sweet amenities –designer shops inside, swank restaurants, gelato, cafes- and this was our view every night: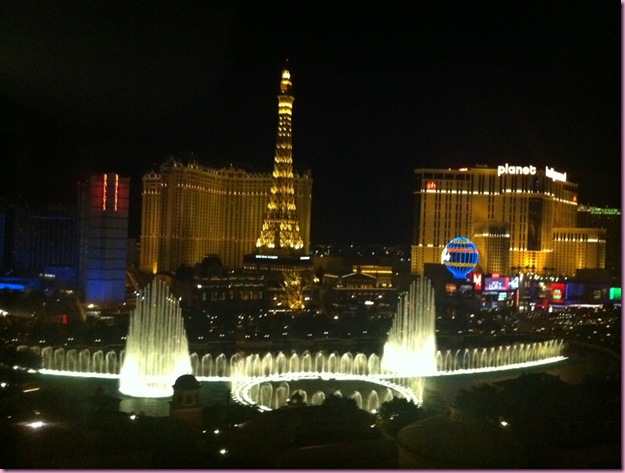 We told the girl at the front desk that we were celebrating our exciting news, so she upgraded us to a room with views of the fountains. When we were in the room, it was amazing to put the TV on the channel that played the fountain music and watching them dance. It was beautiful 🙂
The Bellagio also has a HUGE gym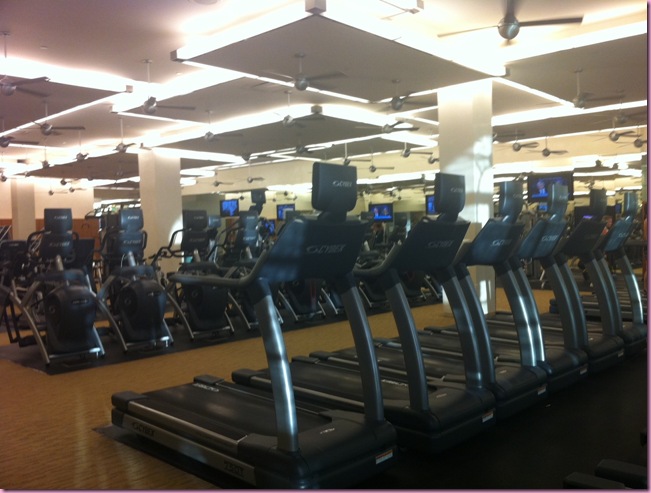 free in-room WiFi (a necessity)
and the largest chocolate fountain in the world. I'm a fan 🙂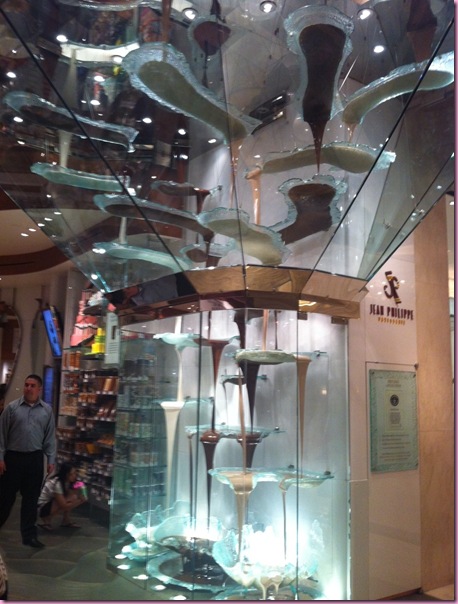 (They would catch me trying to break in, the stand underneath the fountain with mouth wide open)
It's also right in the middle of the strip, which is so convenient for walking around.
Breakfast: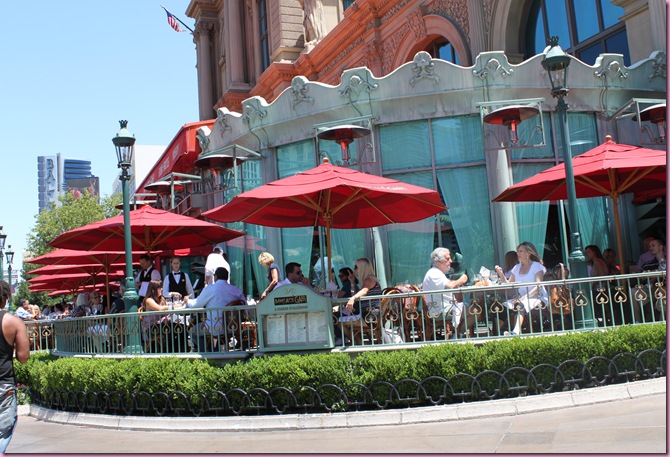 We ate at Mon Ami Gabi every.single.day. Everything is so fresh and fantastic and we love sitting on the patio to people-watch.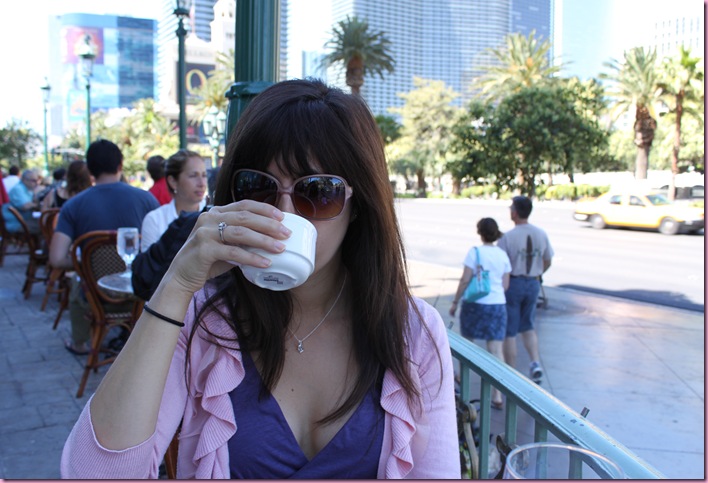 I also appreciate that they have an extensive gluten-free menu, are very accommodating with requests – I fell head over heels in love with the gluten-free eggs Florentine.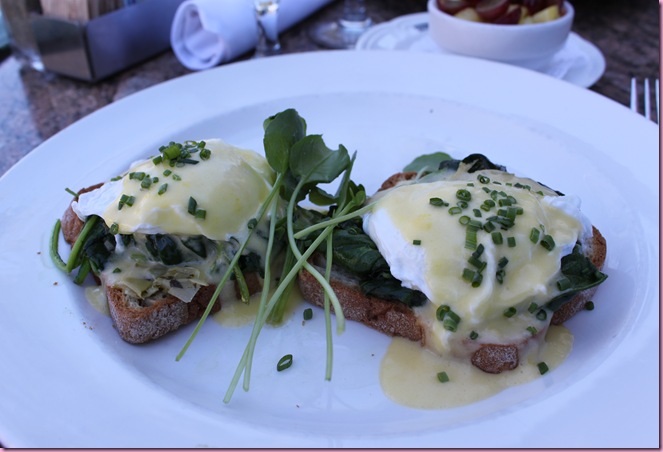 The Pilot loved everything he tried and said it was the best French toast he's ever had. A very bold statement.
He also went crazy for the waffles: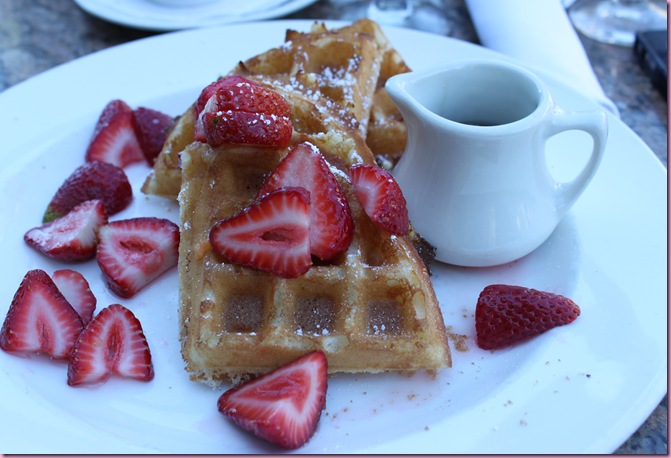 Lunch:
Canyon Ranch Grill is hands-down my favorite place to eat in Las Vegas.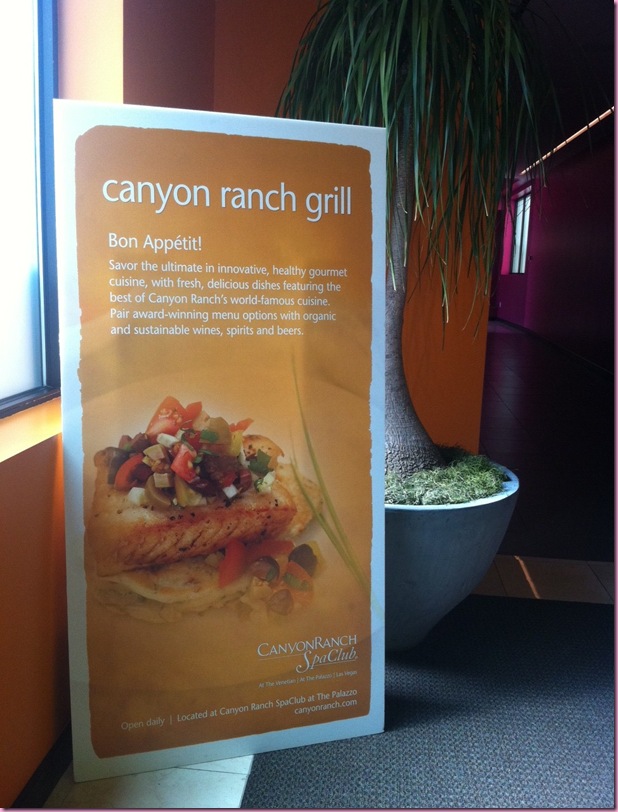 It's kind of a hidden treasure, since it's on the 4th floor of the Venetian and you basically have to walk through a winding maze to find it. We felt like foragers earning our food 😉
It's the only place on the strip where I've managed to find fresh vegetable juice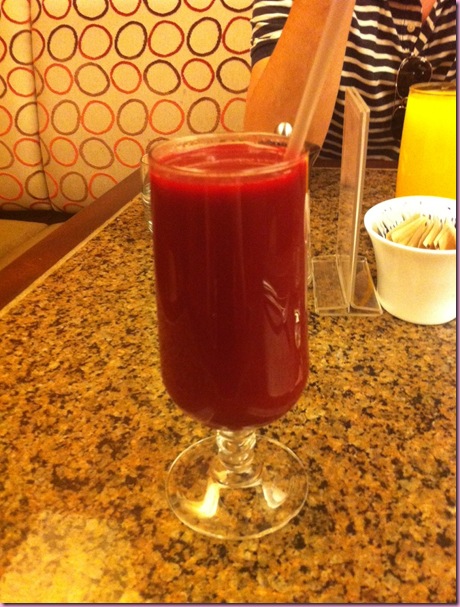 organic salmon and normal portions.
Everything is healthy and they include the nutritional stats on the menu, too. In the middle of a day of indulgences (I had eaten an entire European chocolate bar earlier in the day… and it was redonk), it always feels good to have a light and healthy lunch.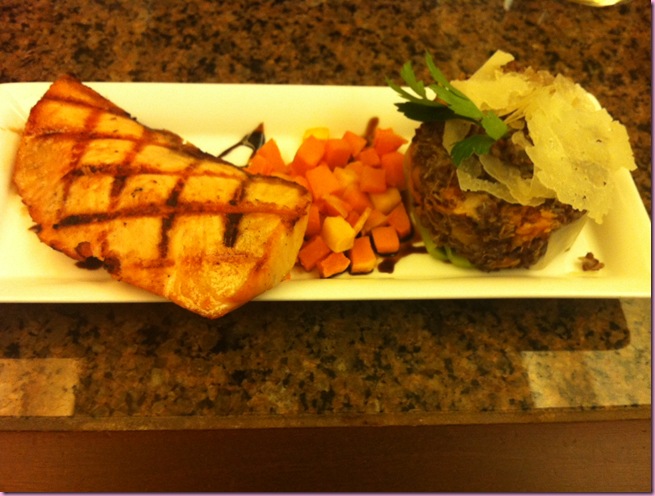 (Grilled salmon, butternut squash and red quinoa)
Dinner:
Tie between Tao and Mesa Grill.
You can read our Mesa Grill re-cap *here* – we also love dinner at Tao. I adore Buddhas, and they're EVERYWHERE 🙂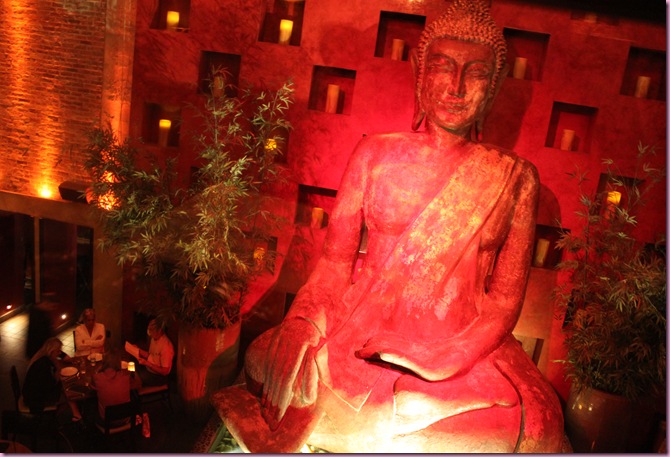 The restaurant is super-swank, two-story, with beautiful modern-Asian decor and mind-blowing foodgasmic Asian food.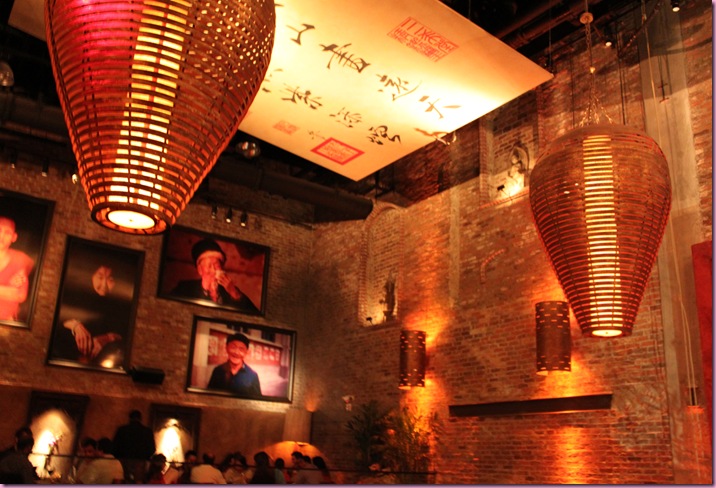 It's also attached to the club Tao, which is perfection if you want to dance your heart out afterwards 😉
We enjoyed the hot edamame: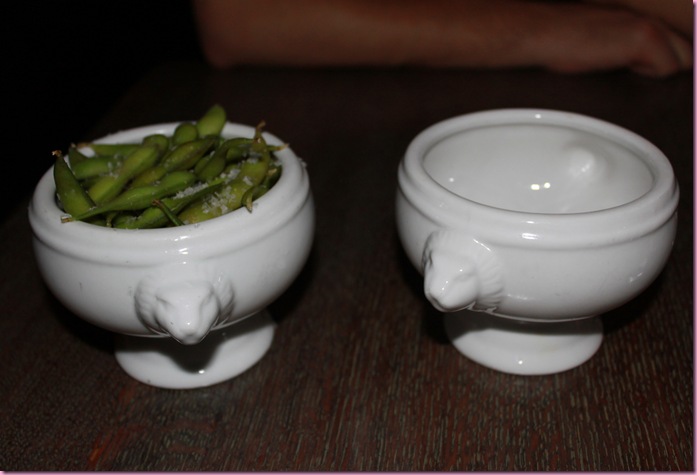 I rolled with the XO shrimp, brown rice and green beans and the Pilot had wasabi-crusted Filet. We shared the tempura sweet potatoes 🙂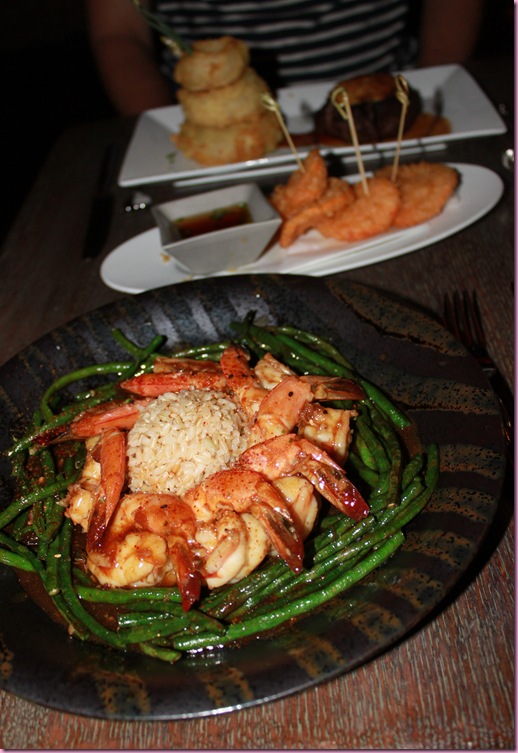 Cocktails:
Obviously I didn't partake this time, but I did enjoy some pretty fab mocktails 🙂 When we go out for drinks, we love to hit up Parasol Up in the Wynn. The atmosphere is unique and whimsical, and the couches and lounge chairs make it a super comfy place to hang out.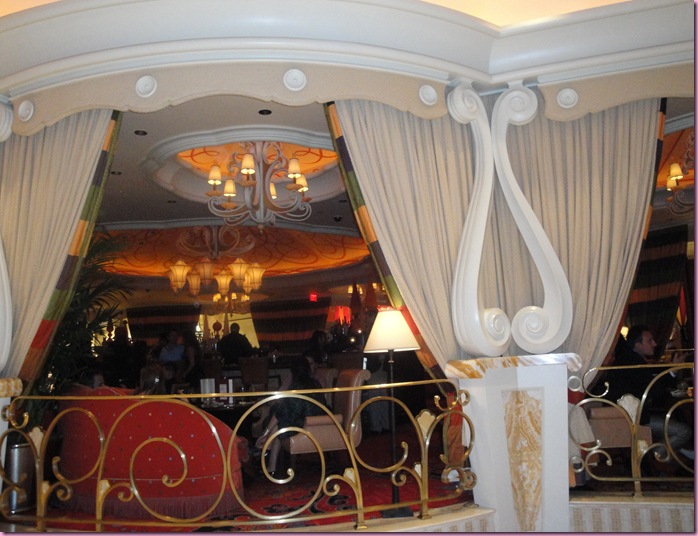 It was an amazing trip and a fun, spontaneous getaway since the Pilot starts his crazy work schedule today 🙂
I'm off to do the work thang myself, so I'll see ya later this afternoon <3
xoxo
Gina
Something to think:
"You must live in the present, launch yourself on every wave, find your eternity in each moment. Fools stand on their island opportunities and look toward another land. There is no other land, there is no other life but this."

Henry David Thoreau