Hi friends! How's your Indian Food Wednesday been?? We're actually having seafood tonight- after 3 days of restaurant Vegas dining, I couldn't go out another night.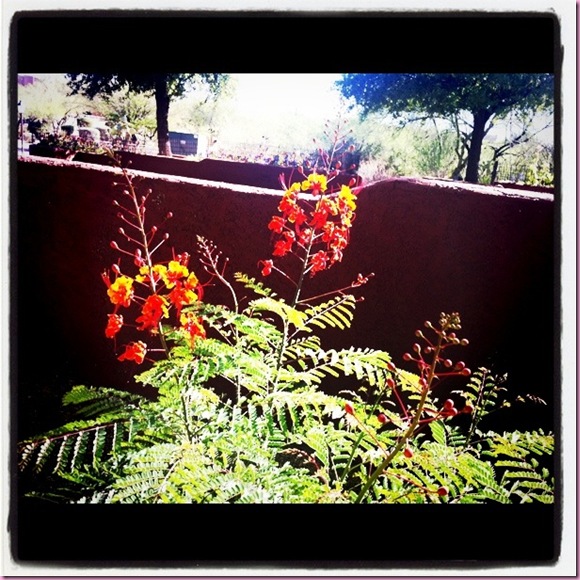 I'm so, so glad you're enjoying the family posts. I'll be posting there every day-ish and I'm really excited to have it as part of the blog 🙂 I was a little nervous about putting all of the posts up there- but like with all other personal posts, I didn't regret it in the least once they were up. How could I? You've all been so wonderful (per usual) 🙂
Green juice made a comeback this morning: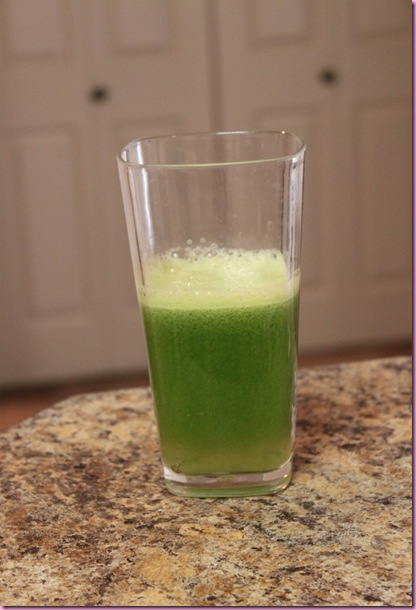 The weird part about food lately is that it's hard for me to prepare it without gagging. If you make it, I'll eat it, but something about raw veggies, eggs (ewwwww) and actually prepping the food makes me feel icky. Well, I told myself to man up since the Pilot was at work and made myself a green juice. It was perfection- so refreshing. I really want to make a conscious effort to juice more now that summer's here. My skin always thanks me and it's such an easy way to get nutrients.
I also packed my own lunch 🙂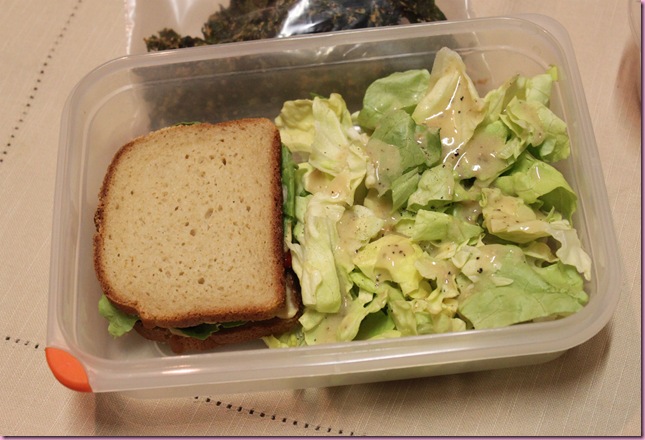 Caesar salad –TJs Caesar dressing is made with sheep's milk romano cheese!- and a hummus sandwich with romaine and sundried tomatoes on brown rice bread
+ organic berries and grapes, kale chips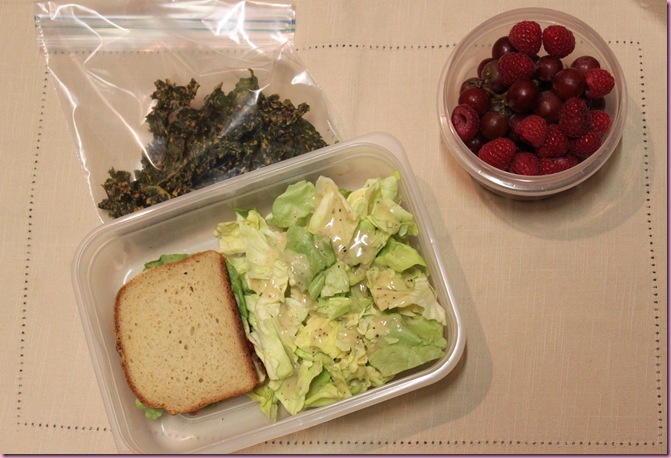 I didn't take a picture of b-fast since it was a waffle sandwich wrapped in a paper towel. Klassy bear 🙂
So I have one.. ok, two.. work confessions.
#1: As ya know, I love teaching at the resort. 100 percent a fan. It's one of the top health resorts in the world and the people I work with are so kind, ridiculously talented and the guests are fantastic. But here's the deal: the quality of the people I teach with makes me feel like I kinda suck. I feel that I'm a good fitness instructor but these people are legit powerhouses. Since I'm a newbie, they have another instructor (many of whom have been working there for many years) as my assistant and I get SO nervous… and sometimes flub. The Pilot keeps assuring me that I wouldn't be working there if I didn't fit in, but it's definitely intimidating. On the other hand, it's so motivating- I know it will make me a better instructor.
#2: Even though I wake up two hours before I have to leave for work (so I have time to blog, catch up on things and make b-fast/food), I don't actually start getting ready until 5 minutes before I need to leave.
Today's time waster (or time winner? haha)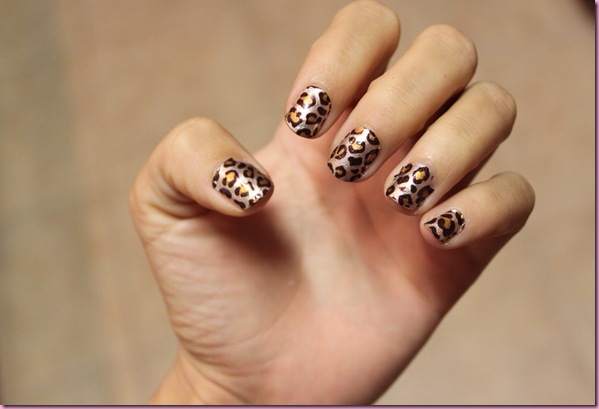 Rawr!
Animal print nails 😀 Thanks Sally Hansen for your ferosh Salon Effects sets (and thanks to the madre for buying it for me) 🙂
I'm off to make some dinner (and try not to gag) 😉
Hope you have a great night!
xoxo
Gina
Something to talk about: Have you ever worked in a setting where you felt intimidated or not good enough? Do you have any tips on how I can keep from nervously flubbing? Any other morning dilly daddlers out there? 🙂