Hey guys! Happy Friday! What do you have planned this weekend??
I've got a couple of parties, Dance Trance and yoga in store- it should be glorious

For work today, I packed up a breakfast cookie dough cereal with almond milk on the side: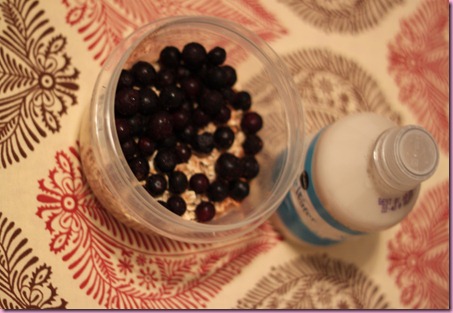 and lunch, courtesy of Infusion Tea. I had to have it again before I leave! (Plus I have no groceries, haha)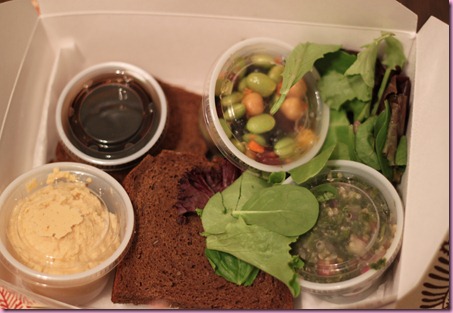 My fave Concorde Wrap on gluten-free brown bread: tabbouli, greens, hummus and balsamic with a bean salad on the side. I might have to re-create this one in the near future- the combo is amazing

<—- of course I say this every time, but end up just going back to purchase one anyway.
They packed it the sandwich parts separately for me so it won't get soggy today

Work eats: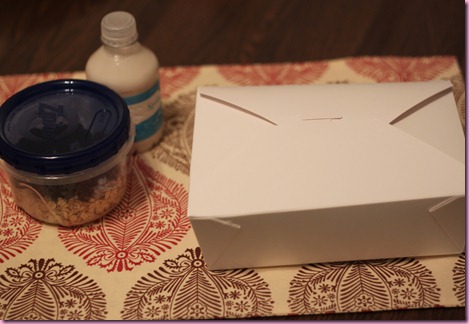 In order to start the Friday party off right, how about some burpees?
Burpees are one of my favorite workout moves. Not only is the name goofy to say, they get your heart rate up quickly and are great to incorporate into track cardio workouts, weight routines or boot camp classes.
Some tips:
-As always, honor your body and your injuries. If it hurts, don't do it!
-Check with a doc before making any nutrition or fitness changes
Per the usual WMOW style, I included 3 variations of burpees for different fitness levels.
Enjoy!!
(Thank you YouTube for the awesome screen shot haha)
Have you done burpees before?? Any fun variations I should know about?
Have a happy Friday and I'll see ya later today!
xoxo,
Gina