Hi friends

How are ya??
I'm late night blogging tonight

After a long (but awesome) day at work, I came back to see the puppers, grab a snack and then met some lulu friends at Full Circle for yoga with Christine.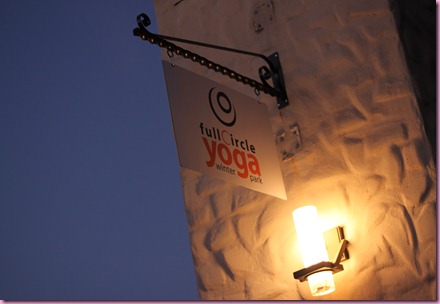 I've become obsessed with Full Circle the past month or so. Don't get me wrong, I still love power yoga, but the types of classes at Full Circle give you an awesome workout and reach deep into your soul at the same time. I like that. Whenever I leave the studio, I float

Christine led a beautiful practice and I learned a new arm balance. Baller.
After yoga, Erin and I decided to grab something to eat, so our first stop was Austin's Coffee.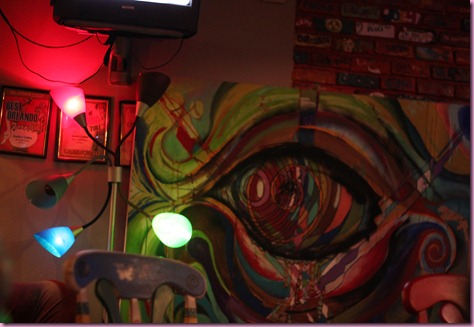 As much as I loveloved the funky décor and the vegan desserts were screaming my name, I wasn't too stoked about the menu. Soy everything and they were out of the vegan quiche.
So we went to Café 118 instead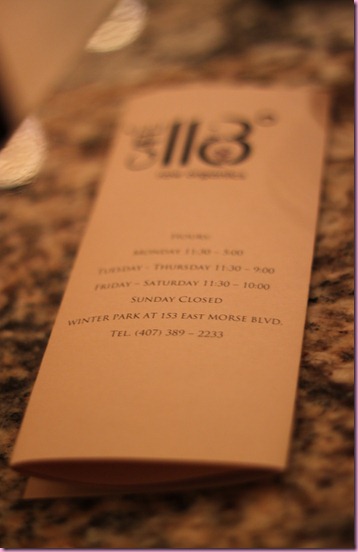 I've been to 118 quite a few times –it was opened by my raw culinary mentor and friend, Matthew Kenney– and was so excited to have it again.
We shared the macadamia hummus and red pepper crackers: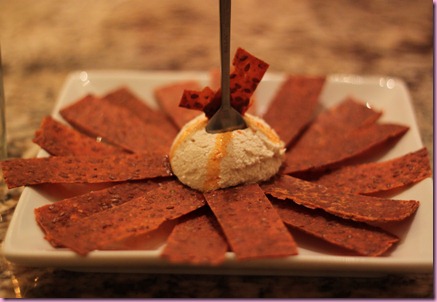 It was like buttah. Garlicky buttah <3
The crackers were awesome, too- I can't wait to use my dehydrator again!!!
For me entrée, I rolled with the Mexican Taco Salad with cashew cheese, raw corn chips, salsa and guacamole.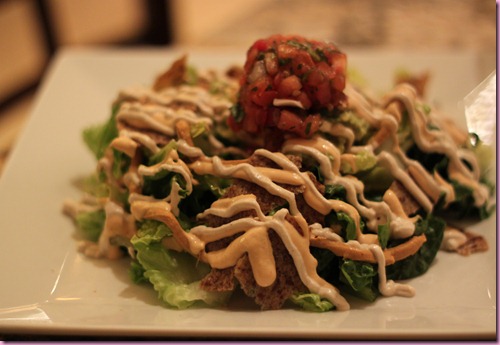 Done.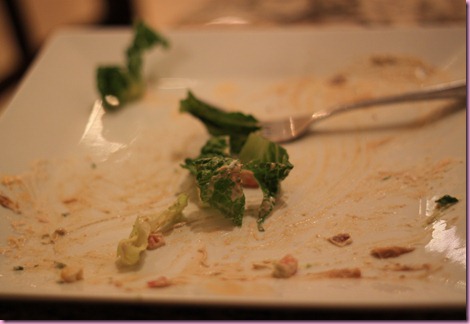 Ok, not quite done… I'm pretty sure they'll kick you out if you go to a raw restaurant and not get dessert.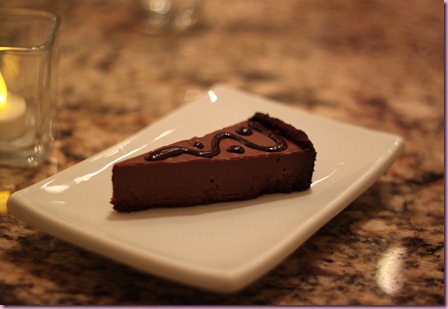 Chocolate hazelnut tart. It was just as chocolaty and foodgasmic as it looks

The thing I love the most about raw foods is the way I feel after eating them- never bloated or too stuffed. Juuuuuust right

I think that balancing salads and veggies with more nut-heavy dishes (like the tart) is a good way to go.
Look who joined us for dessert: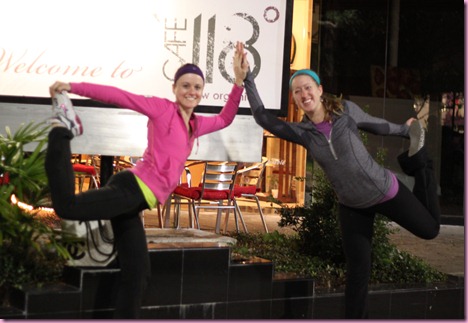 So fun

Well, I'm off to bed so I can gym it up before work. Hope you have a lovely night and I'll see ya tomorrow!
xoxo,
Gina