Hi guys! Hope your day is going well!
Mine has been pretty bueno- slowly but surely easing back into my routine and out of Island mode 😉
I snacked on some millet bread + Strawberry Meyer-lemon jam while I did computer work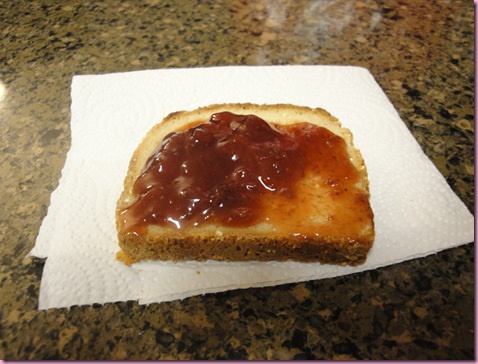 and was scarily excited to bust out the TJs smoked salmon for lonchi.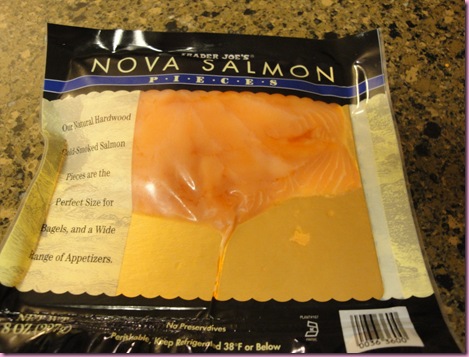 (a "smoked salmon dance" ensued as I broke that bad Johnny out of the fridge)
I grabbed a TJs multigrain tortilla (why do I have to live without Trader Joe's?? It's a sad existence) and added a 2 egg white puff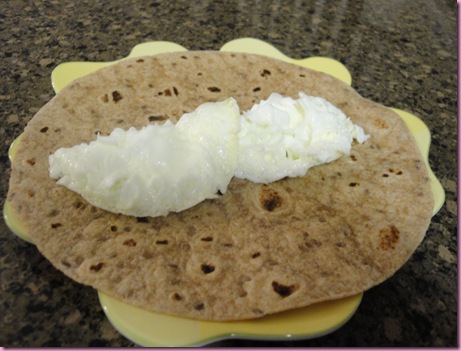 and then the most decadent, soft, buttery smoked salmon….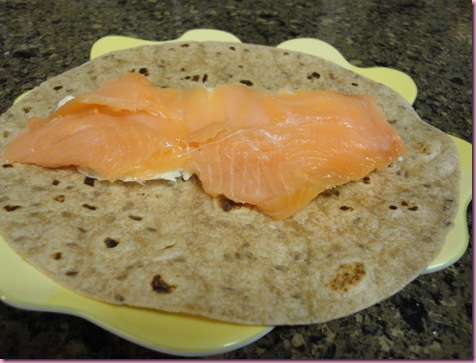 rolled it up, and happily stuffed my face 😀
Afternoon snackage was horseradish hummus (I know, huh?! A tweep recommended this to me) and carrots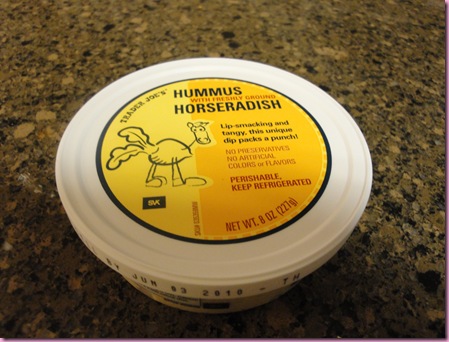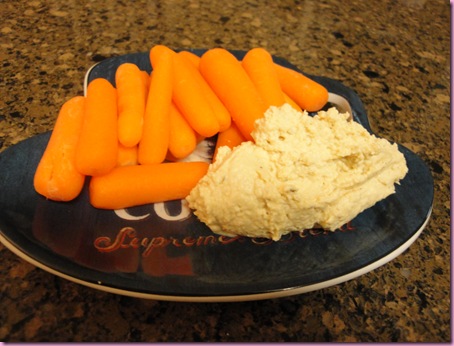 + chocolate for hormones sanity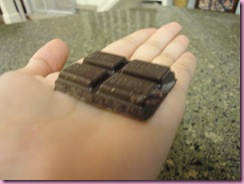 Since it's Yoga Pose May, I thought I'd test out my new Thriv gear (a gifty from the Thriv fairy) for my pics and a short power yoga flow that I'm about to do: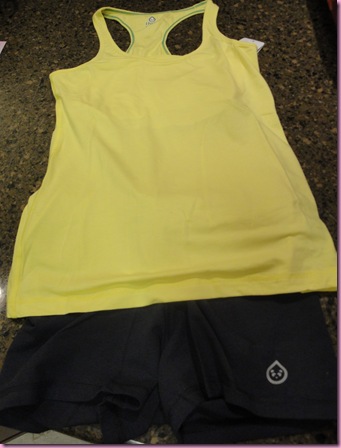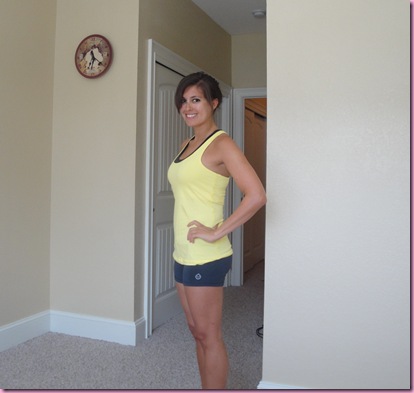 I LOVE the fabric. It's super lightweight, stretchy and offers sun protection. Baller. The clothes fit really well and the shorts are long enough to prevent downward-facing booty flashing 😉
Here's some info on Yoga Pose May, which is being hosted by Tina and Kate
Everyday in May, a different blogger features a yoga pose on their blog. Each blogger was randomly assigned a date and yoga pose, so, on that specific day of the month, they share the pose with a photo and commentary with their readers. More than 100 bloggers are participating in Yoga Pose May!
My pose: Upward Facing Dog (Urdvah Mukha Svanasana)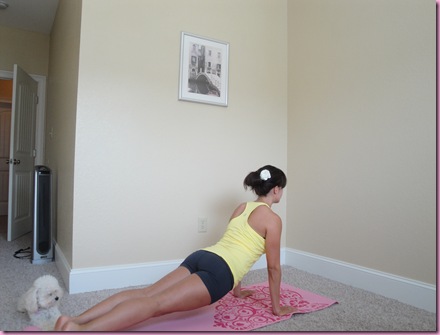 -Palms of the hands and tops of the feet are the only things touching the floor
-Keep shoulders down and back, abs tucked in and booty squeezed
-Gaze straight ahead
-Keep your wrists directly under your shoulders, fingers pointing forward
Benefits of Upward Facing Dog (from this website):
Strengthen the spine, arms and wrists
Stimulate the organs of the abdomen
Improve posture, by stretching anterior spine and strengthening posterior spine
Stretch chest and lungs, shoulders and abdomen
Help to relieve depression, fatigue and pain of sciatica
Increase lung capacity to relieve the symptoms of asthma

Poses like this are critical for a healthy back, especially with so many of our daily postures and chores that induce the forward fold of the torso. When we are forward all day–whether sitting at our desks or driving for hours on end–we over-stretch our back muscles and weaken our abdominals.
So there ya have it! Have you been yoga-ing this month?! I've been lacking in the yoga department and am looking forward to some bending, twisting and stretching right about now 😀
Then it's off to work and for dinner: SHRIMP CURRY time! We're celebrating Indian Food Wednesday a day late 😉
Enjoy the rest of your day!
xoxo,
Gina
Upcoming: –Vacay video (it's in the process but is taking 12 years to upload, so I'll have it as a nice tropical distraction for your Friday morning)
                 – Reader's request: Budgeting. I get SO many questions about budgeting (for life and for food) so tomorrow is the day! If you have any specific budgeting questions you'd like me to get to tomorrow, please hit me up in the comments 😀