Hey guys! Happy almost-Friday! Hope your day is off to a great start <3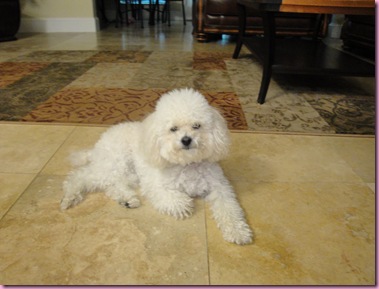 Last night, after getting back to Vtown, the pilot had to head to work (laaaaaame, haha) and I went and got some groceries, as our fridge was looking a little sad.
Snackage: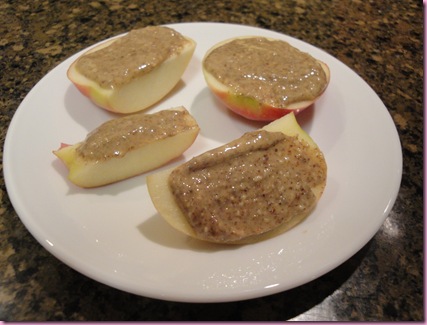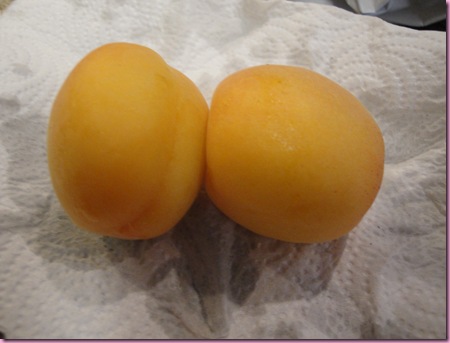 After chilling around the casa and starting the laundry pile, I finally shuffled up to the yoga room to do yesterday's Insanity workout. Kicked. My. Booty. More on that in a sec.
Dinner: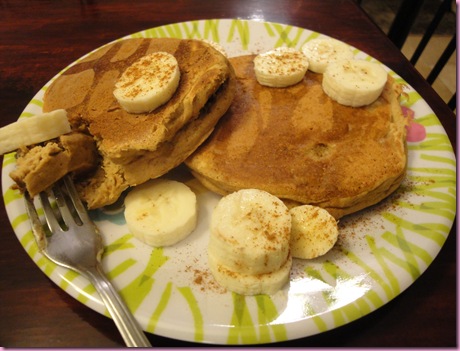 Perfect Protein Pancakes! They sounded SO good to me last night…and of course they were 😀 Holler to my friend Tina who had these for bfast <3
This morning, Ashley came over to do the recovery workout for Insanity and we decided on two things:
1. We like when Shaun T wears leggings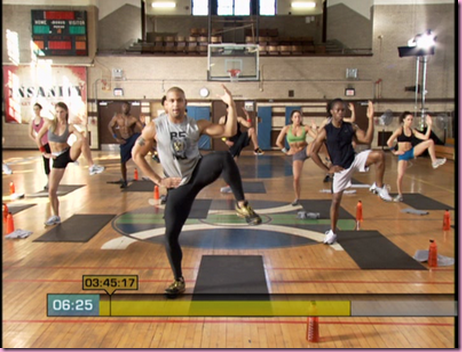 (Source)
He looks cute, huh?? 😀
2. We may need to repeat Month 1 of Insanity before continuing with Month 2
This past week has been HARD. Not the kind of challenging where you can push through at the end, but the kind of impossible that leaves you feeling defeated and miserably sore. My legs, booty and shoulders have been in pain this week. Not the good "hey, I got a good workout" pain, but the lingering, dull, hurting pain.
I was worried that I was feeling extra sore because I was still in vacay mode (desserts every night, more cocktails than usual) and I might just be feeling sluggish. After talking to Ashley and discovering that she's felt the same way this week, we decided that we're probably going to repeat Month 1 (starting on the second week) and adding in one Month 2 workout each week, so that we feel better prepared for Month 2.
So how do you tell when what you're doing is TOO much?
Overtraining occurs when you do too much work with too little recovery.
Here are some of the symptoms:
– You feel PAIN instead of soreness. Soreness is that feeling where you know you got an effective workout, pain occurs when it *hurts* to move and do everyday things.
– Your heart rate is elevated
– You feel depressed and dread your next workout
– Your performance drops
– More frequent injuries
– Headaches, decreased immunity, insomnia, moodiness
When these symptoms start to pop up, it's a good sign to take a step back, rest and let your body heal.
Some ways to prevent overtraining:
– Vary the types of workouts that you do
– Include yoga, stretching and rest days
– Keep a training log not only with what you accomplished, but how you felt. Changes in enthusiasm and performance are great ways to determine whether your workout load is right for you
– Alternate lower and higher intensity workouts
So as you can see, we're facing some overtraining symptoms as we're both unbearably sore and not able to complete these hardcore workouts. By the end of Month 1, we were busting out the workouts like MACHINES. Even so, we don't feel physically prepared for Month 2, or that we can do the exercises properly. We're going to tweak our workout schedule so we can get stronger without hurting ourselves and know that by changing things around, we'll be ready to tackle Month 2 the right way.
Post-Insanity smoooothie: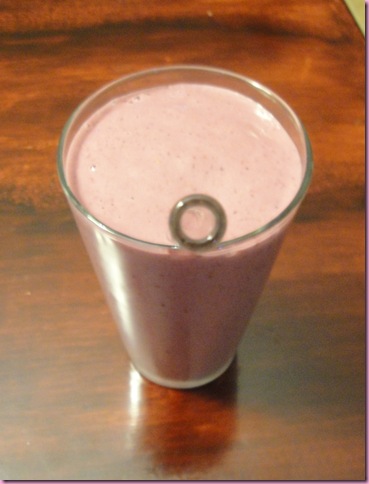 – 1 C almond milk
– 1/2 C frozen organic berries
-1/2 banana
-Stevia
-1 scoop vanilla Sun Warrior
I've got smoked salmon and eggs in the fridge for laterrrrr 🙂
Time to clean the vacation tornado then head to work!
See ya later today with Yoga Pose May and our vacation video.
xoxo,
G
Today's workout jam: "Airplanes" by B.o.B (feat. Hayley Williams) – awesome for hills