yoga sandwich (+ playlist help!)
Hi friends! How are you?? Happy Monday! Hope your week is off to a great start. Did you do anything fun this weekend? Ours passed in such a blur, but it was definitely filled with family and friend time, unpacking more boxes, and delicious food. It was also a yoga sandwich: it started off and pretty much ended with yogaaaaaa.
I took class Friday morning to prepare for my upcoming classes -I start teaching classes again TONIGHT! I'm so pumped to have *real* classes again- and since I had a sitter for a couple of hours, I went to Birdie's Market to get some work done. I ate breakfast by myself, and it was pretty glorious to take my time eating. Usually I'm standing at the kitchen counter shoving bites down my face.
The simple breakfast with scrambled eggs, fruit, and the crispiest, saltiest potatoes: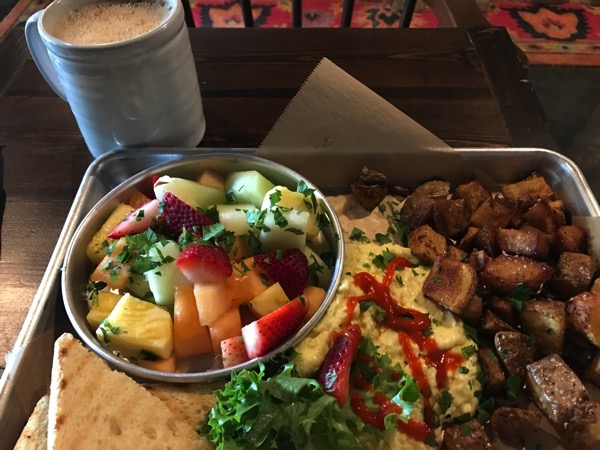 I've only been to Birdie's twice, but it's one of my favorite places in Valdosta. The shop is SO cute. It's packed with local treats, handmade gifts, and decor.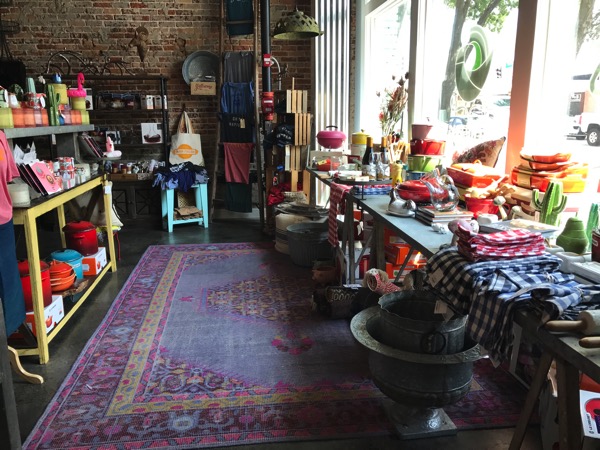 (They were working on a giant cheese board while I was there. #casual)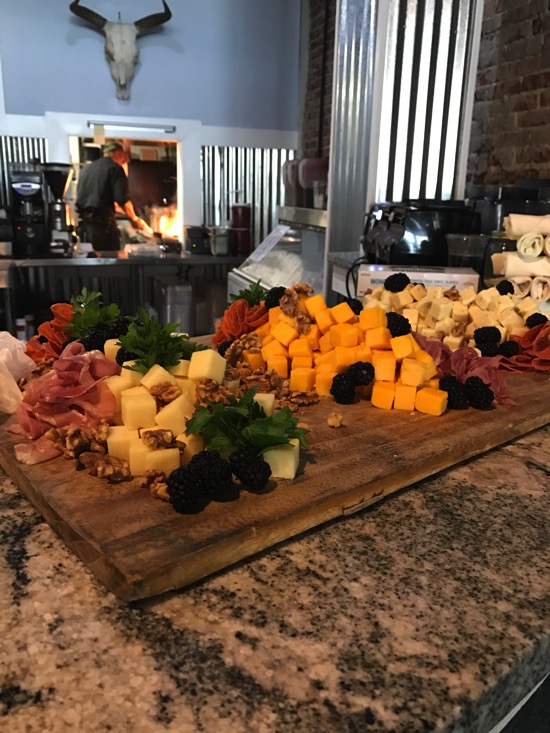 During P's nap, Liv and I colored and played some games, then after the girls had lunch, we spent the afternoon at the park. Dinner was an easy stir fry, and the Pilot and I finally watched La La Land.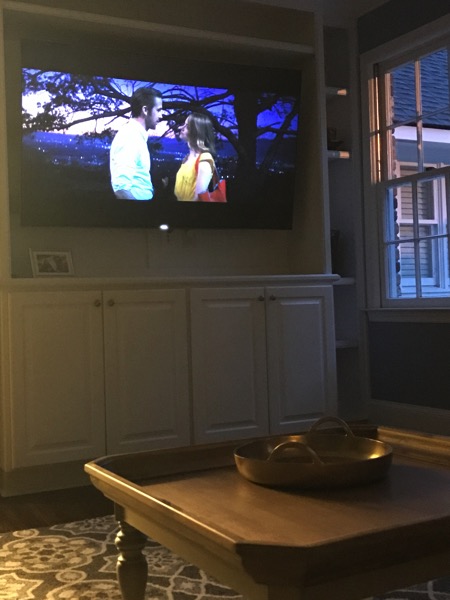 The verdict? I thought it was so disappointing. After the opening number, I was like "YESSSSSS" because I loved the old-school Broadway style dancing. Sadly, there wasn't nearly as much dancing as I'd hoped, and I found the storyline to be pretty meh. The entire movie was spent swooning over Emma Stone's costumes and the fact that Ryan Gosling is kind of nice to look at. That's pretty much where it ended.
Saturday was P's first gymnastics class!!! I can't believe that she's already in gymnastics, and she looked so stinkin' cute in her little leotard.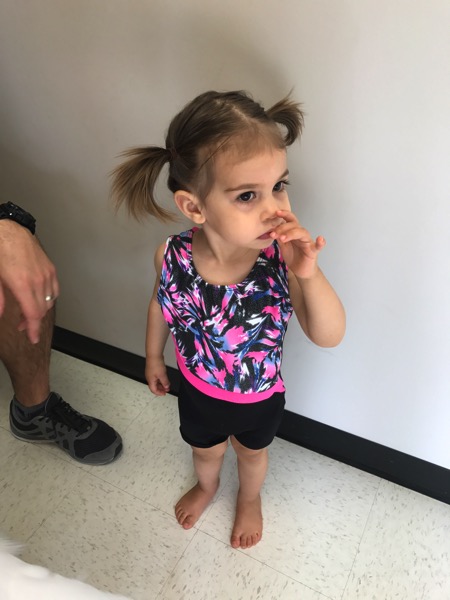 The Pilot and I switched out helping her in class (the parents help out since the kiddos are so little!), and Liv enjoyed hanging in the waiting room for once.
She said, "Usually P is in here eating snacks and cheering for me, and now I get to eat snacks and cheer for her."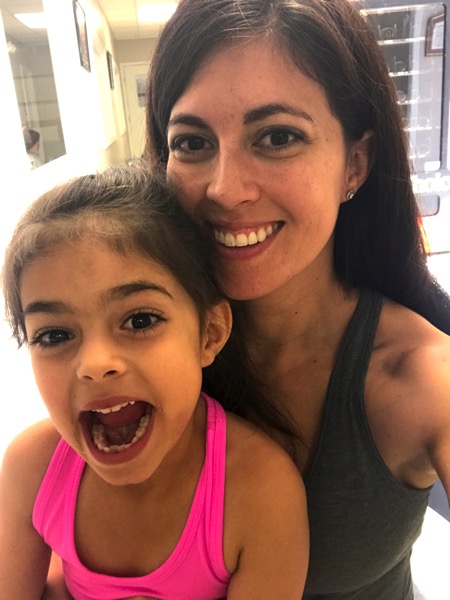 Later that afternoon, we went to a friends' birthday party. It was pretty much the coolest kids' party ever, since they had a beautiful backyard pool + this enormous inflatable water slide. (Mom fail: I didn't know it was a water party, so we just let Liv play in the water in her ivivva clothes.) The kids went crazy, and it was so much fun to spend the afternoon hanging out and chatting with friends. We feel really fortunate that our Valdosta friends have just swooped us in, and have made us feel so welcomed.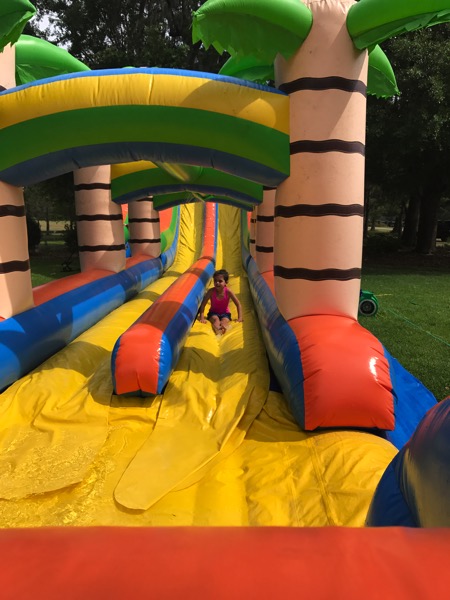 Dinner was takeout from Friends (kale salad with chicken), and a late night unpacking. I finally finished our room and my closet (WOOF), and you can see the floor! Victories all around.
Sunday morning was church with friends,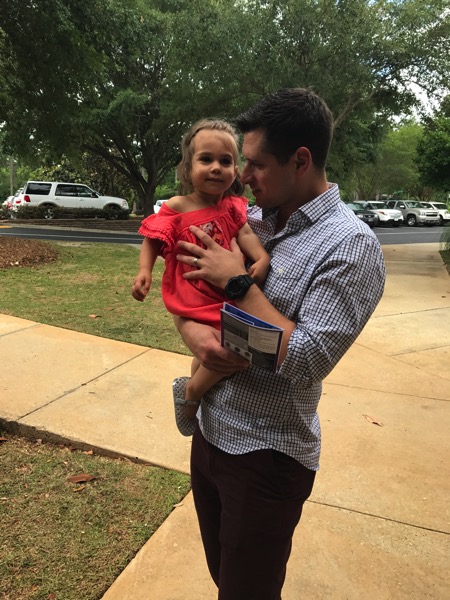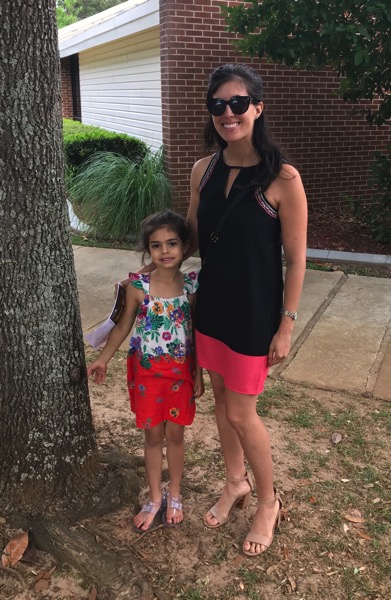 (shoes are here; they're the perfect height)
breakfast at home (the Annie's cinnamon rolls are SO GOOD), and the usual errands and chores.
When the house is finally really finished, I feel like we can just focus on adulting, parenting, and working. Having to do the usual life and work stuff, in addition to unpacking the whole house, has not exactly been a picnic. The good news is that the end is in sight! (And I'll finally stop talking about it on the blog haha. It feels like it's been consuming my life.)
Dinner: homemade Chipotle-style bowls with chicken, black beans, rice, guac, romaine and salsa.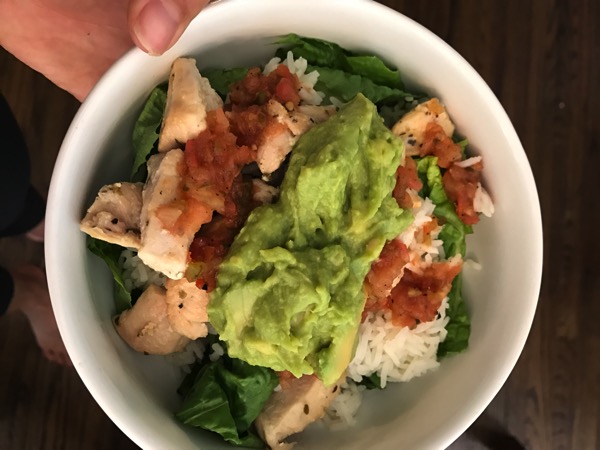 How was your weekend? Any highs or lows?
Also, yoga friends: would you please help me with my playlist?! I posted an old one here, but since I haven't taught yoga in forever, it needs an update. I'd love to hear your favorites right now!
Have a very happy Monday!
xoxo
Gina
Looking for a workout? I've got you.
Something to do: Susan from Nurtured Bones kindly invited me to participate in her Live Like a Natural Woman giveaway. I've teamed up with other health and wellness professionals to offer free virtual gifts to whomever wants to sign up. You just pick and choose the freebies you want! (I'm sharing my postpartum core guide.) You can check it out here.