Hi friends! Cheers to the weekend. <3 What are you up to? We have an event for Liv's school, I'm teaching two Zumba classes, and am excited to hang out with the fam. It's so nice have the Pilot home again… we kind of missed the man of the house. 😉
In standard Friday fashion, here are some faves from the week and around the web. I always love to hear what you're enjoying, so please join in the fun in the comments section if you would like!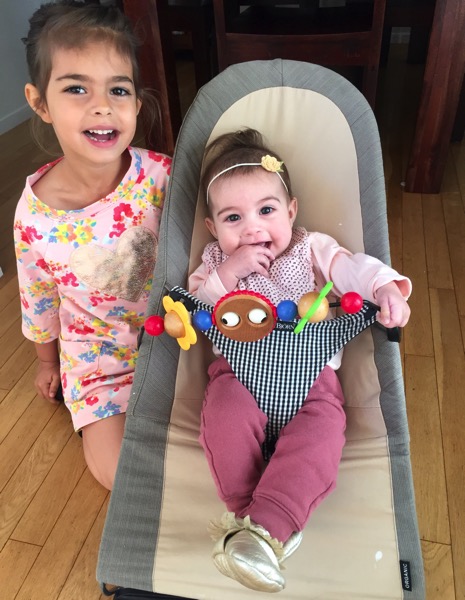 Miss P Rose is already annoyed at my constant kisses. 😉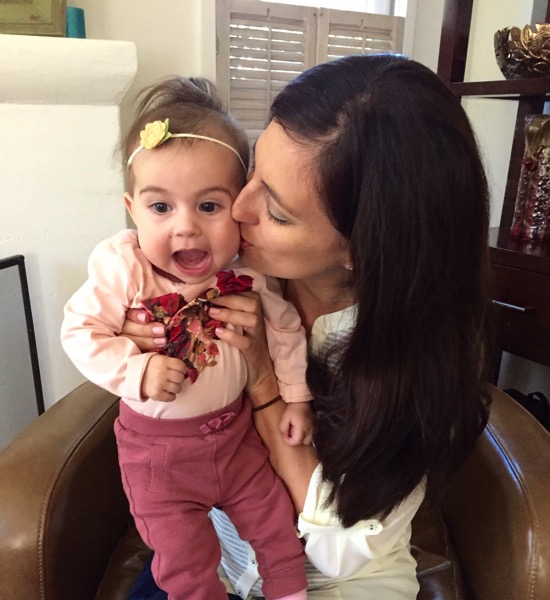 This latte from Kona Coffee. This is the Island Mocha, which had chocolate, banana, coconut and almond milk. I know.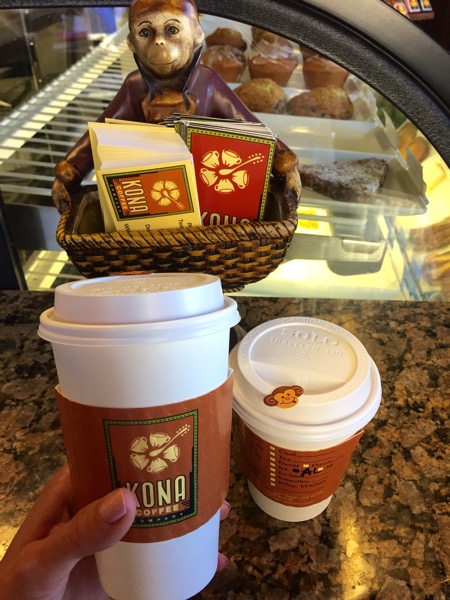 (PS I start my new plan from my trainer next week, so fare thee well to my sugar bomb coffee drinks for a little while.)
There's no such thing as "just for girls."
12 different types of people you'll meet at the gym.
The latest Stitch Fix! I ended up sending back the dress and plaid tunic, but have already worn everything else.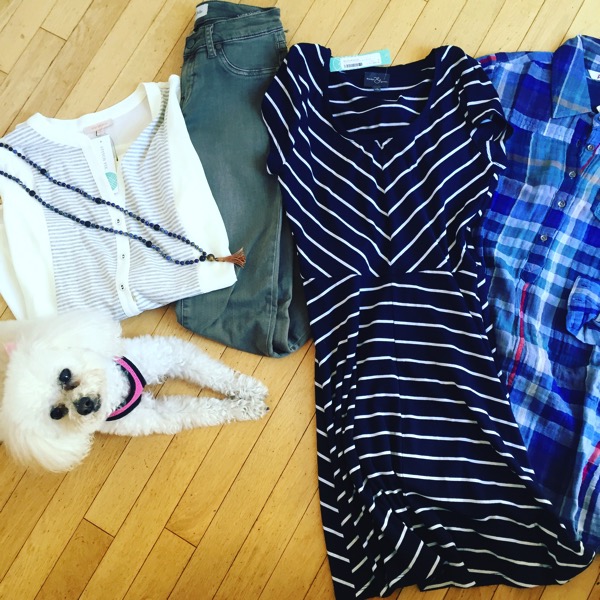 Livi with her "Auntie Meg hair."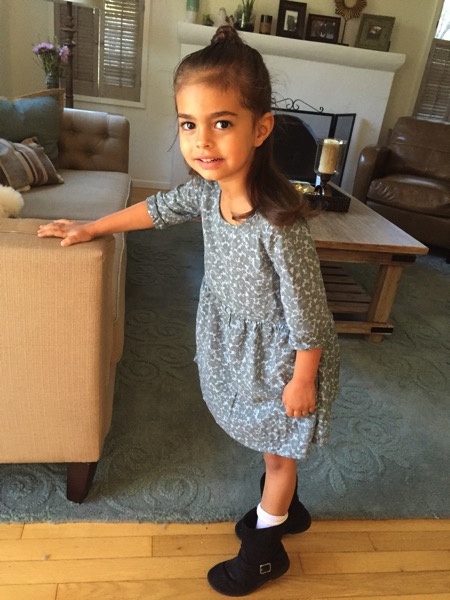 Despite the fact that the Pilot was gone this week, we managed to have some real dinners instead of succumbing to the takeout monster. I made salmon with asparagus one night, a chicken dinner, and also this awesome slow cooker lasagna.
Tattoo time is on the way. As I mentioned before, I'm finally getting a tattoo! I've wanted one for at least 10 years, and even though the Pilot isn't exactly on board the tattoo train, I told him that I really wanted one after having our babies. He didn't argue haha. I found an AMAZING studio here in San Diego, and even though I'm a giant needle phobe, I'm going for it.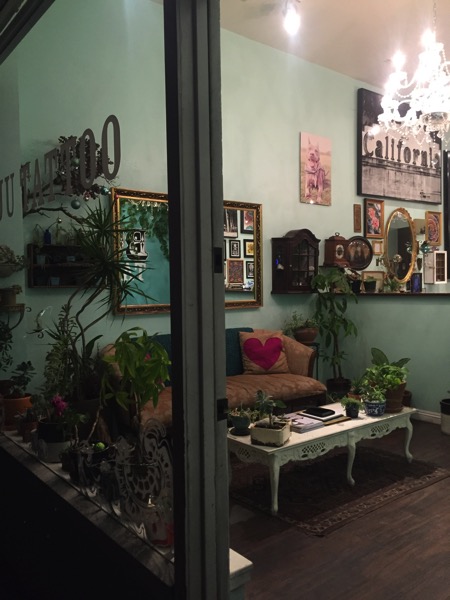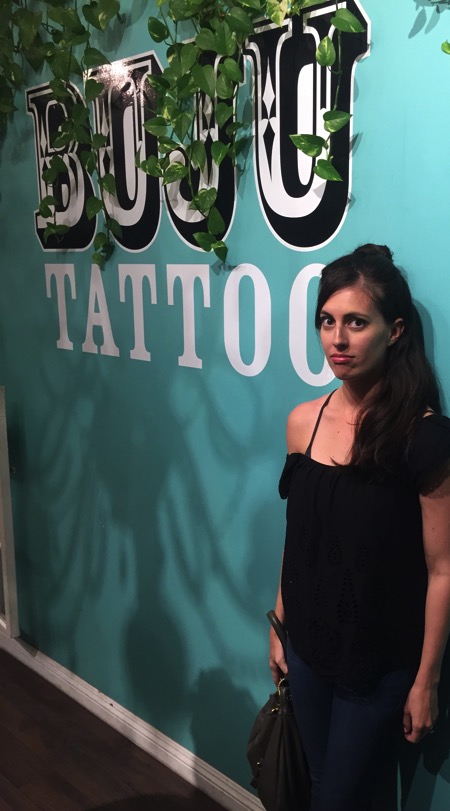 Shopping at Miss Match. If you're local, I highly recommend checking it out. It's a women's boutique with unique pieces and they have great prices. Whenever I have a special occasion, I know Miss Match will have what I'm looking for.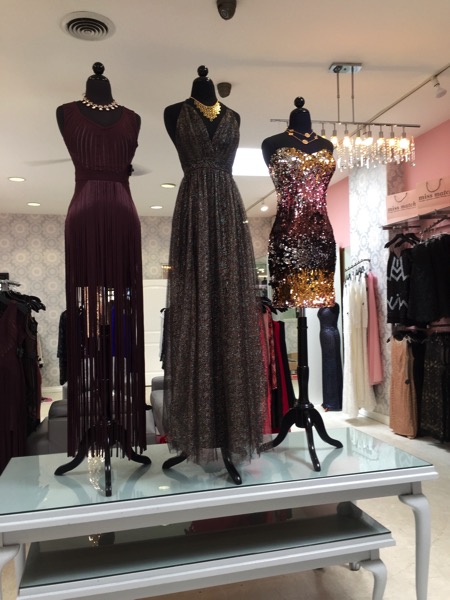 I found a cocktail dress for the event tomorrow night, and became obsessed with the dress in the middle above. Sadly, I am not going to the Oscars so I did not have an occasion for it haha. The photo doesn't even do it justice; the sparkles are exquisite. Maybe the Pilot will have a fancypants work ball again sometime soon?
Girls' night! Betsy and I took madre out for dinner at drinks at Brooklyn Girl last night.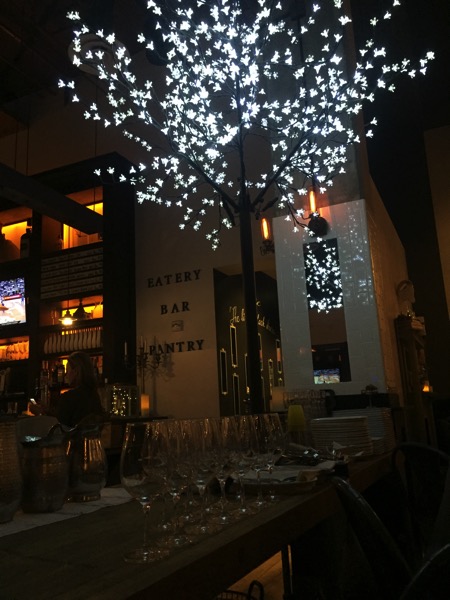 We shared a bunch of different things to go along with our Back Pocket mules (strawberry, cucumber, ginger beer, lime, agave), including wood-fired pizza, kale salad, market veggies, latkes and a cheese board.
Some of the eats: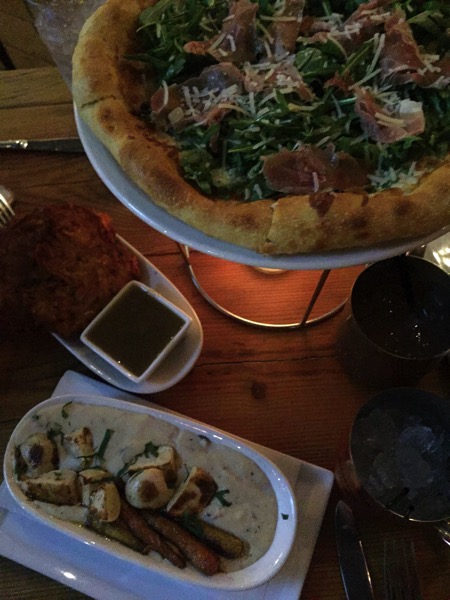 Hope you have a wonderful weekend and a happy Fri-yay. I'll see ya later with P's 4 month update!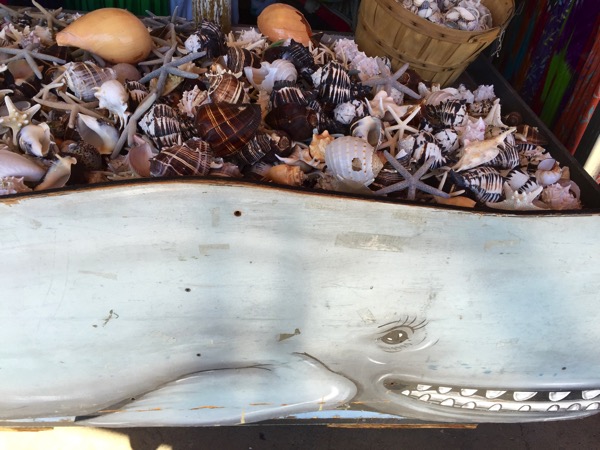 xoxo
Gina