009: The power of healing mushrooms with Stepfanie Romine
Hey friends! In today's podcast episode, we're chatting all about the power of medicinal mushrooms! Mushrooms are EVERYWHERE in the health and wellness space right now, and it can be overwhelming to figure out what types to use, how to use them, and their benefits. I'm excited to have Stepfanie Romine joining me as our mushroom expert, especially since she has a brand-new cookbook out with 150 adaptogen-rich mushroom recipes.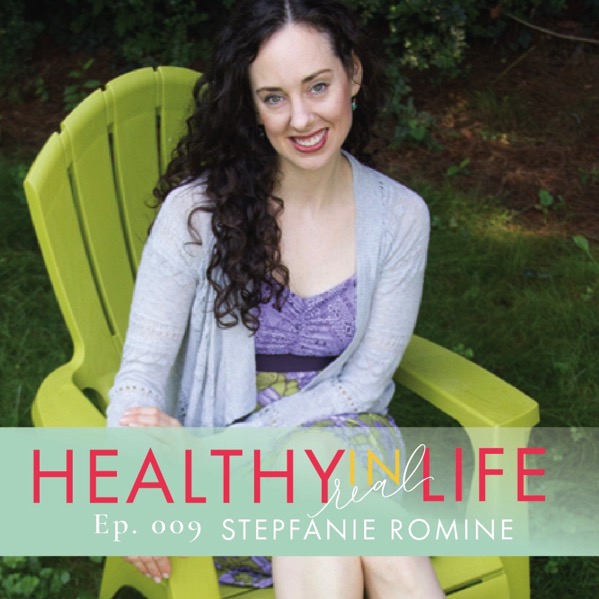 In this episode, you'll learn:
– What are medicinal mushrooms and how do they work?
– The most popular types of healing mushrooms and their benefits
– The top mistakes people make when using mushrooms
– How often to use them and where to buy
Here's a little bit about Stepfanie:
Stepfanie Romine is an author and trained journalist who has been writing about health, wellness and food for a decade. She is also a certified health coach and fitness nutrition specialist through the American Council on Exercise, and she has studied herbalism and holistic and integrative nutrition. An experienced registered yoga instructor (RYT 500, E-RYT 200), Stepfanie has taught yoga since 2009.
A sought-after speaker and contributing writer, Stepfanie and her work have been featured in national media outlets including Sports Illustrated, Brit + Co, MyFitnessPal, Greatist, Forks Over Knives, VegNews, Health magazine and Oprah.com. She has previously worked as editorial director at SparkPeople.com.
Stepfanie is the co-author of The No Meat Athlete Cookbook, which was a Sports Illustrated Best Health and Wellness Book of 2017, as well as The SparkPeople Cookbook and The Spark Solution, which has been on the U.S. News & World Report Best Diets list since 2014. Her debut solo cookbook, Cooking with Healing Mushrooms, publishes in 2018, as does her first UK book, How to Go Meat-Free. Her books have been published in four countries.
Stepfanie was introduced to mushrooms during her time abroad. Then in 2012, she and her husband moved to the mountains of North Carolina to prioritize healthy living. A temperate rainforest with unparallelled biodiversity, Asheville and the surrounding area is a mecca for natural health, and Stepfanie dove right in, learning about herbal medicine, foraging for plants and mushrooms and soaking up as much information about the natural world as possible. Having followed a plant-based diet since 2010, Stepfanie felt drawn to natural and herbal medicine, including the healing power of mushrooms.
Stepfanie cooks healthy, seasonal, plant-based meals (with plenty of medicinal mushrooms) to fuel her active life and her husband's long-distance road cycling. Find her online at www.theflexiblekitchen.com or connect with her via Instagram, Twitter or Facebook.
Get your copy of Cooking with Healing Mushrooms here! I'm so excited about this one.
To try out my favorite mushroom products and elixirs, head to foursigmatic.com/fitnessista for 10% off your order
Thank you so much for listening! If you enjoyed the show, please consider leaving a 5-star rating and short review on iTunes. It helps to increase the visibility of the podcast so more people have access to these healthy living tips.
Listen and subscribe on iTunes, Stitcher, and Google Play.