085: Meal prep tips with Cassy Joy Garcia
Hi friends! I'm super excited for today's episode because I'm chatting with Cassy Joy Garcia, from Fed + Fit. I've been a huge fan of her blog and cookbooks for years, so I was thrilled when she said she would hop on the show to talk about meal planning and healthy living tips.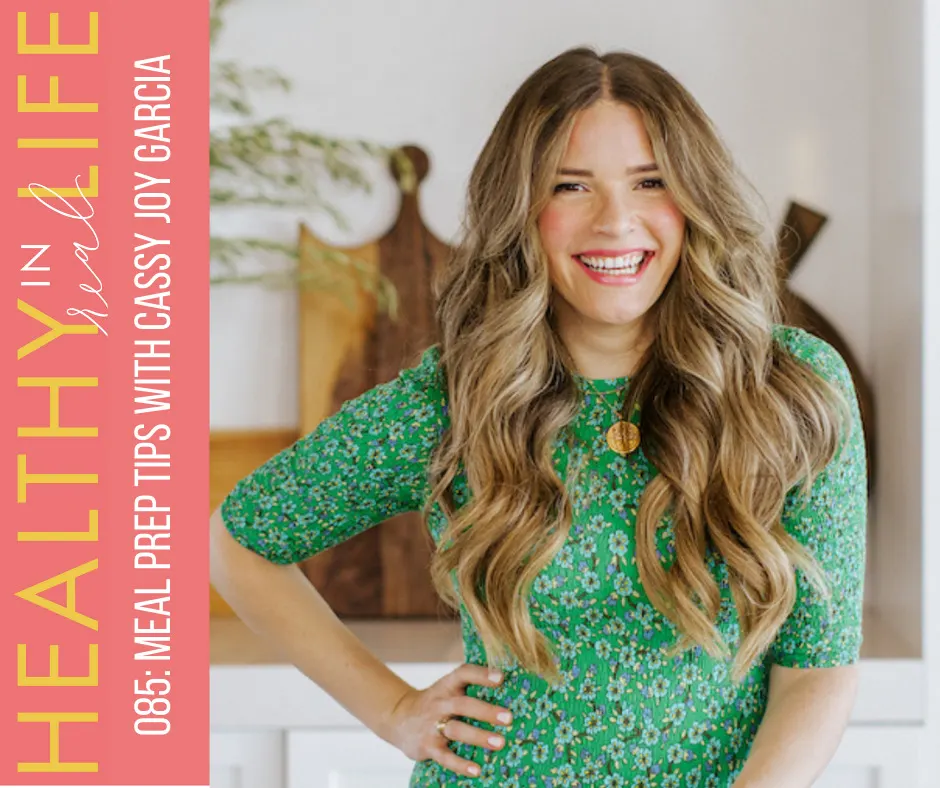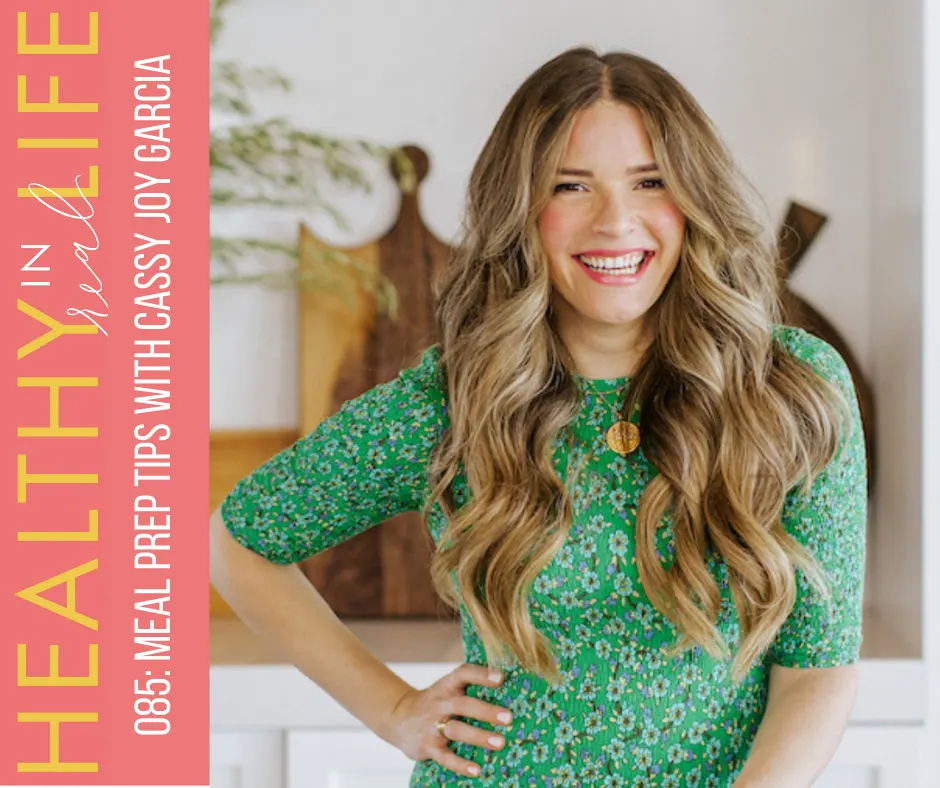 Here's what we talk about in this episode: 
Background info and what inspired her to start Fed + Fit
Pivotal moment when she felt like she could take the blog full time, hire a team, etc
Meal prep hacks and tips
Go-to family-friendly recipes
Tips for juggling a business and motherhood
What can listeners expect from her new book, Cook Once Dinner Fix
Her tips for staying Healthy In Real Life
and so.much.more.
Here's a bit more about Cassy Joy Garcia:
Cassy Joy Garcia is the bestselling author of Cook Once Dinner Fix, Cook Once Eat All Week, and Fed and Fit as well as the creative force behind the popular food blog Fed + Fit. Eager to share her healthy living secrets with the world, she started Fed + Fit in 2011. Since then, she became a holistic nutrition consultant and transitioned her personal blog into a tremendously supportive and nimble online wellness editorial, backed by a small but mighty team of writers, researchers, and editors. After realizing that her own struggles to get a healthy homemade dinner on the table overlapped with the same struggles experienced by her readers, she decided that there must be a better way. The Cook Once method was born and it has revolutionized how people cook. She lives in San Antonio, TX with her husband and two children.
You can connect with Cassy and check out all of the amazing recipes on her site, on Instagram, and pre-order her new book (it releases next week and I can't wait to get my copy!!), Cook Once Dinner Fix here.
Resources from this episode:
Get 30 days of Les Mills On Demand through this link. I love BODYPUMP, BODYATTACK, GRIT, BODYCOMBAT, and CORE. There are over 1000 amazing workouts on this platform!
Get 15% off Organifi with the code FITNESSISTA. I drink the green juice and red juice daily, and also love adding the gold powder at night for relaxation and sleep.
I love love love the meals from Sakara Life. Use this link and the code XOGINAH for 20% off their meal delivery and clean boutique items. The goji rose donut is my very fave!
CBD has changed my life. It helps so much with my anxiety and sense of calmness. You can read more about my experience with CBD here and use the code FITNESSISTA here to get an extra 15% off your first order. (I love the flavored drops and gummies! Labor Day sale is happening right now and you can stack my code.)
 Thank you so much for listening and for all of your support with the podcast! Please leave a rating or review if you enjoyed this episode. If you leave a rating, head to this page and you'll get a little "thank you" gift from me to you.