Hi friends <3 How are you? We've had such an amazing time the past couple of days. I have a ton of pics to edit and share, but in the meantime, how about a fun little challenge?
I was pretty excited to do a 12 Days of Fitness leading up to December 25th, but after doing a few searches, I quickly learned that the 12 days occur AFTER the Christmas holiday, not before. Derp.
So, here we are! I think it's even better timing since it's a nice little push and refresher before New Year's goals and fitness intentions. Think of it like a warm-up for those of you who have big fitness goals for 2013 (and extra credit to complete after your current workouts).
This is meant to be done every day for the next 12 days, including today and just like the song, adding in moves each day. For example, you'll start with the 1-minute plank today (you can split it into 6 rounds of 10 seconds on, 3 seconds rest if you'd like) and then tomorrow, you'll do 2 pushups plus the plank. You'll notice that this little blitz consists of strength movements and I usually don't recommend working the same muscles every day (they need time to rest and recover). However, that's usually the rule of thumb if you're really working to really fatigue your muscles during the workouts. This one shouldn't do that, since it's only one set of each move and it's a short time frame (12 days), adding on a little each day. If anything, it's a great chance to get a strength/cardio blast and increase power for future muscle-burning activities.
Who's going to join in the fun?!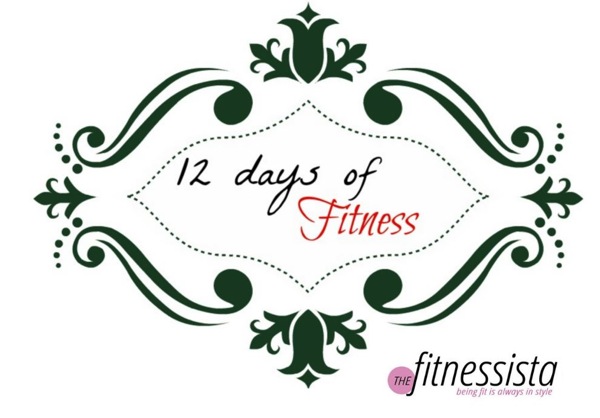 12 sumo burpees
11 weighted squats
10 overhead presses
9 lateral lunges (each side)
8 bicep curls
7 tricep dips
6 pull-ups
4 toe touches (each side)
3 mountain climbers (each side)
2 pushups
1-minute plank (can be 6 rounds of 10 seconds up, rest for 3 seconds)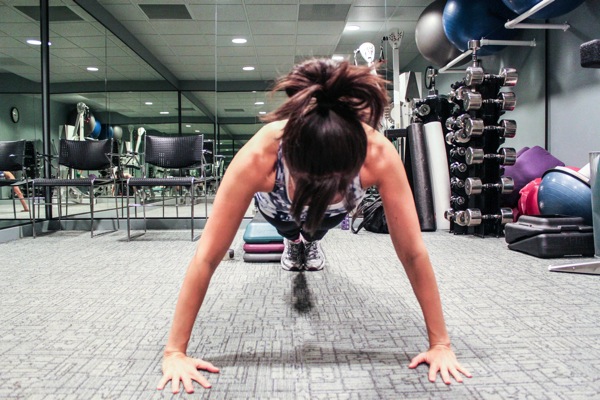 Every morning's post through the 12 days of fitness will include above little button as a chance to check in. Let me know how it goes! I'm stoked to join in and work out with all of you 🙂
xoxo
Gina
Did you do your minute plank?! Holler if you did!