2/3: Pics (and words) from the day
Not all from today- how 'bout the past 24 hours?
Last night we took a little road trip to Phoenix to see Brian Regan. I got the Pilot tickets as a Christmas gift and thought that it would be a fun date for the two of us. It also saved me because I never know what to get him for Christmas. My mom came over to stay with Liv, and we stopped at one of our favorite places for dinner before the show…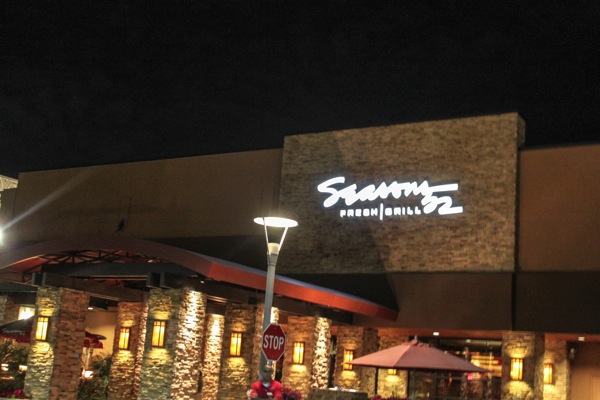 How I love thee.
I wish Tucson would get on the bandwagon, but I'm sure they'll open one after we move 😉
I usually hate to bust out the paparazzi camera at nice places -try to be extra sneaky about it- but had to do it last night to show ya the goods because it was very, very good.
To start we had the shrimp and lobster spring rolls: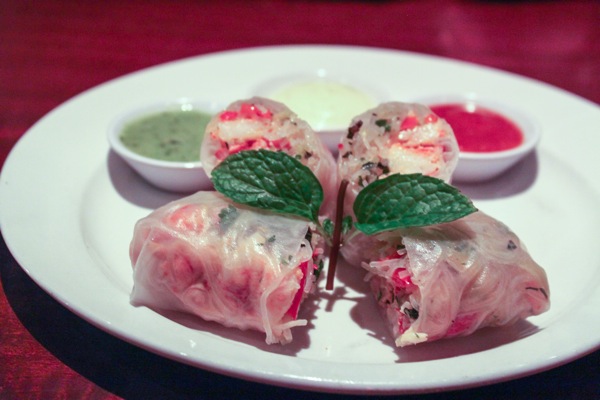 (they came with 3 dipping sauces, my fave was the red chile)
and for my entree, I ordered the grilled scallops, which came with a glorious broth/gravy/savory nectar of the gods, and stuffed mushrooms.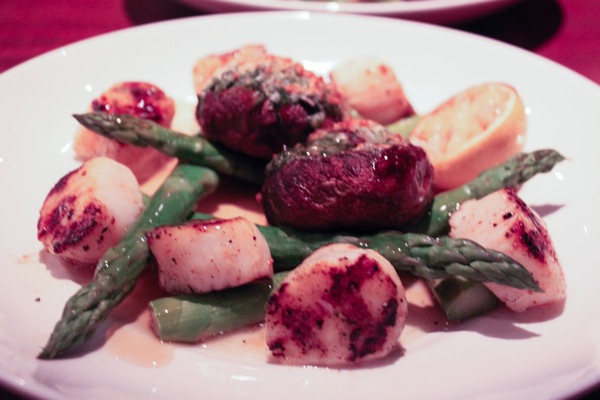 We each had to have a mini dessert even though we were full… it's illegal to go to Seasons and deny the dessert tray.
I got the caramel macchiato, which was a little too sweet for my liking- I should have stuck with my classic pecan pie or chocolate peanut butter or rocky road….
[Pic is in my Istagram- endeavoring to post less Insta pics)
The meal was everything we remembered and had wished for, and the show was fantastic.
If you haven't heard of Brian Regan, he's a goofy, hilarious man and is often on Comedy Central. I like the fact that his humor isn't off-color or full of obscenities; it's true, genuine comedy.
Here's a snippet of the type of hilariousness we experienced:
and after the show, made the drive back to Tucson.
Today was breakfast with my little love, and while the Pilot stayed home to work on finishing the wood floors, we did 5 miles at Sabino Canyon.
Livi sang to me in the jogging stroller, and I walked/ran, making sure to include the speed surges for today.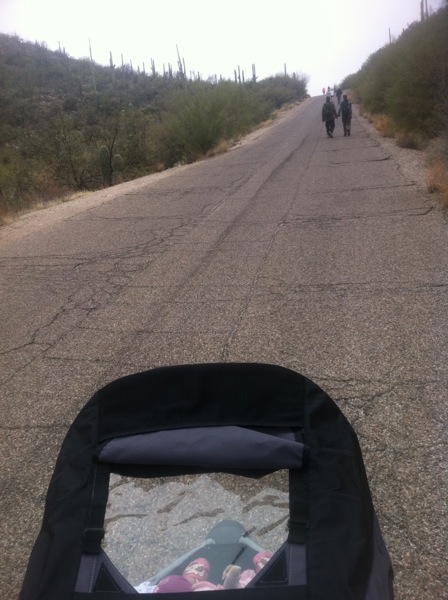 Some balls for the next couple of days: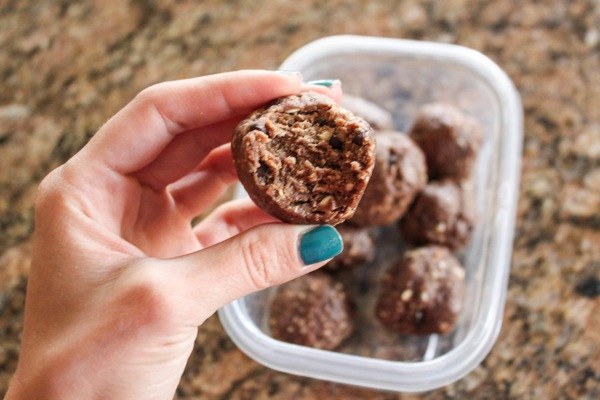 (I made mocha flavored by adding a teaspoon of espresso powder instead of the nutritional yeast in this recipe)
We're off to grab some groceries so I can prep some food for the week and make dinner.
Did you plan and prep for the week? What's on the menu?
See ya in the morning to check in for Week 2, plus our next WSU giveaway <3
xoxo
Gina