and feeling nesty.
24 weeks: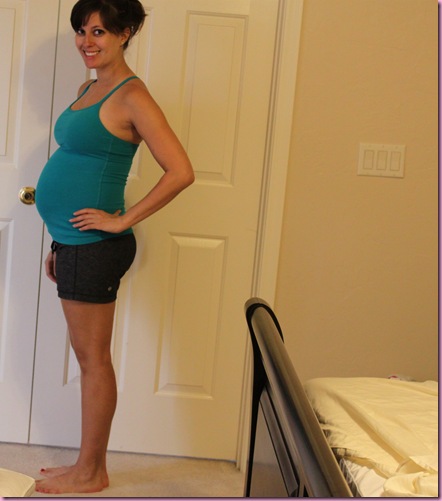 26 weeks: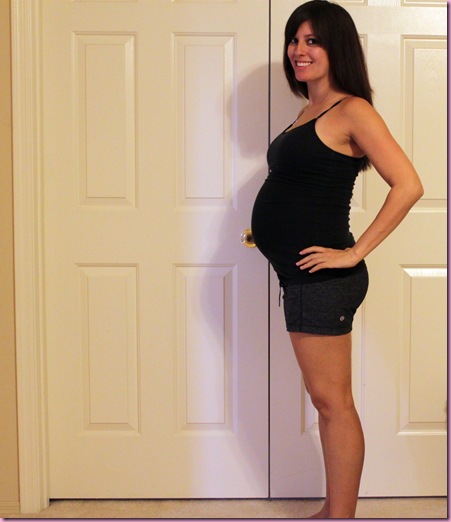 The belly continues to grow and the baby continues to dance and kick away. It's crazy because now I can tell how long she is in my belly. Last night, she was kicking on my right side and doing something on my left side at the same time. Insane…and awesome.
The Pilot finally got to understand how much our little girl likes chicken/poultry. When I was eating last night's turkey burger, I told him that she would start flipping at any moment. I hadn't even finished my dinner before the dance party started.
"Come here and feel this!! It's crazy"
"Oh my god! You weren't joking. She'll get her love of veggies and chocolate from her mama, and she'll appreciate a good steak like her dad."
Here we go 🙂
Updates for this week:
-I'm running out of clothes. My bottoms and dresses still fit me –jeans are a little tight but my crops are ok if I do the button hole trick- but shirts are a different story. My lululemon tanks almost all still work [thank goodness for stretchy luon] but as far as *real* clothes go, I'm running out. Last night I was getting ready for bed, and put on a matching tank and shorts set of jammies. The tank that used to fit was now a midriff with my belly hanging out the botto- Tom and I laughed pretty hard about that one. Guess I need to invest in some real, maternity tops and/or dresses. My shower is coming up in November and I think it would be nice to wear an outfit that fits me 😉
-I'm still loving the belly rubs, but am so sick of hearing what people think about my belly's size. It's never ok to comment on a woman's size when she's not pregnant, so why is it suddenly ok when she is? It's just funny because some people tell me my belly is so small, and other people ask how many babies are in there. A work supervisor (!) came up to me after Zumba on Saturday –after a group of ladies stayed after to tell me how much they loved class and they can't believe I'm still rocking it out pregnant- and said "I just can't get over how big you are. How far along are you? Almost 7 months? I was never that big." What do you even say to that? "Good for you?" I felt really warm and fuzzy after that one.
-Current cravings: the same. I'm so boring this week, haha. Tom has had many pregnancy cravings, though.
-Weight gained: not sure, but my guess is around 17 lbs. I'll find out at the midwives' this week.
-The nesting urge has hit me with a bang- I'm so excited to get the nursery put together. We picked out our crib yesterday from Babies 'R Us: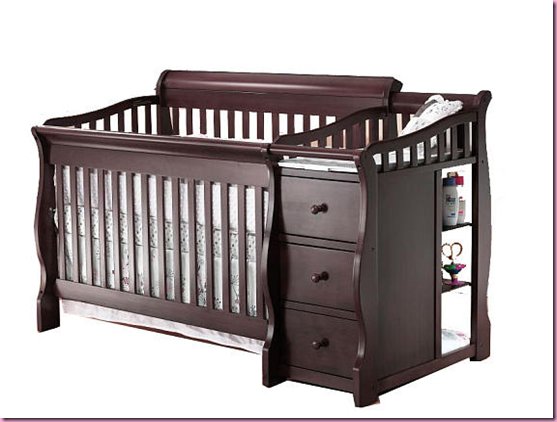 Princeton Crib in Espresso
I love the fact that the changing table is attached to the crib, since the nursery is fairly small.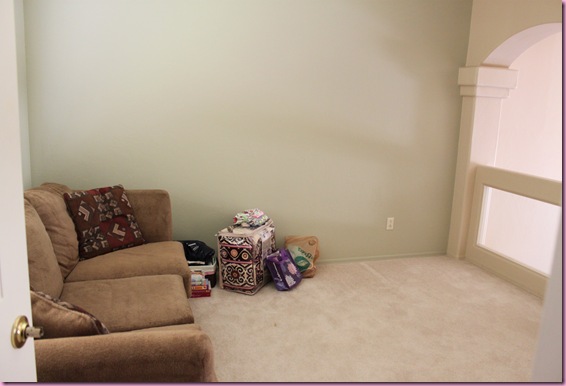 Today, I also embarked on my first house-related DIY project: hanging letters of the baby's name.
I had seen this done in quite a few friends' nurseries and thought it would be something to personalize the room, but easy to take down since she'll be moving to her own room eventually and the nursery will become an office [or nursery for the next baby].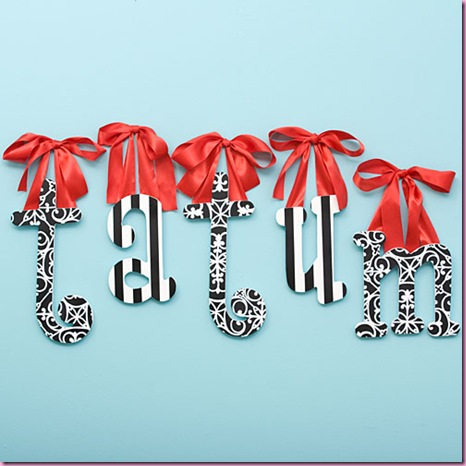 Source
[Nope, little nugette will not be named "Tatum", just wanted to show an example]
On a baby website, I entered the name we had chosen, along with ribbon and color selections and the grand total: $176, not including shipping. For letters and ribbon. No way.
So I'm going to attempt to make my own, which could either be a huge success or a great fail.
First stop was at Michael's to get the supplies: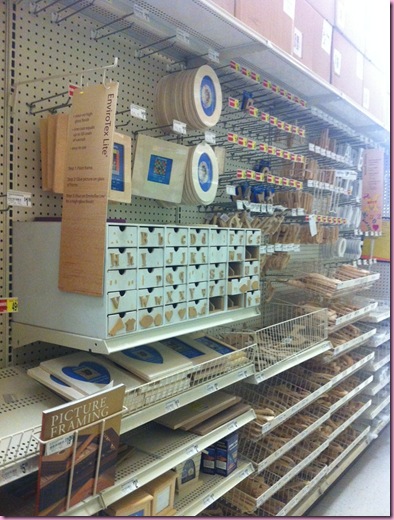 and the total was already far less: $42. I'm thinking I can finish the project for under $70.
Letters: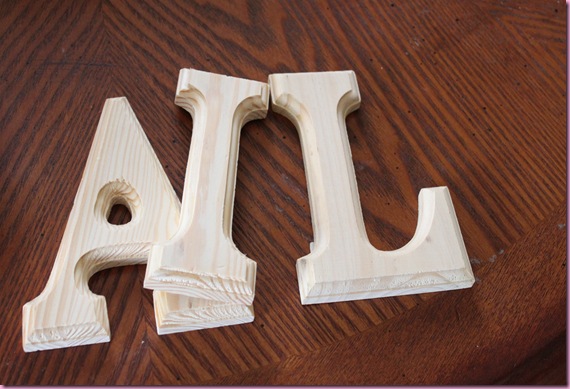 [A few letters for a name hint]
and paint.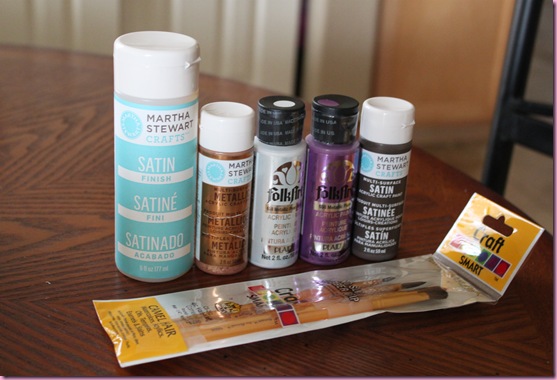 I picked out colors to match the bedding and am still trying to decide if I'll do each letter differently, or do every other letter like the one pictured above.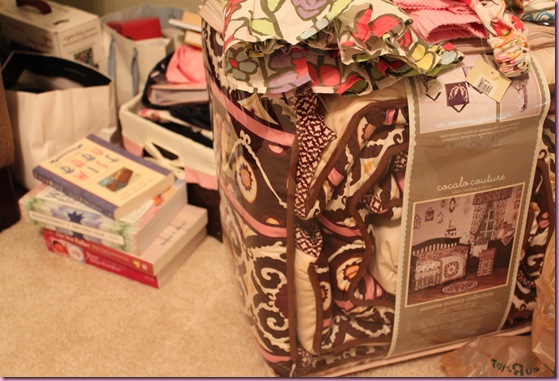 It blows my mind that's almost October already. Once we get to the end of October, it's going to be a blink of an eye and she'll be here. Tom's birthday, our date-aversary (yeah, we celebrate it), my bday, Thanksgiving, Christmas, New Years, Baby. Lots of little things to look forward to along the way, before the best surprise of all <3