Hi 🙂 How are ya? Hope your morning is going well.
Our house smells like a nori nacho paradise, so things are good over here.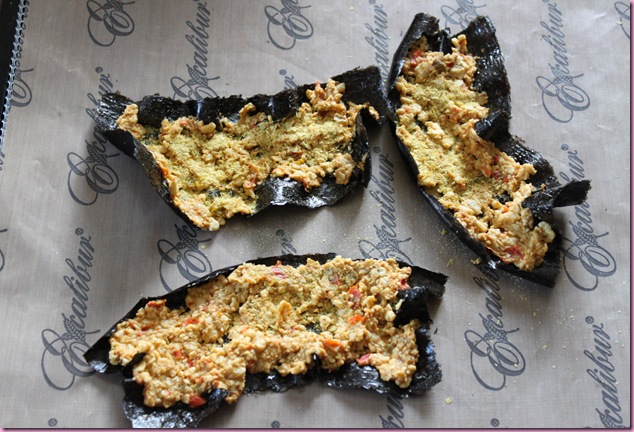 Quite a few of you were wondering how those Alexia sweet potato puffs were…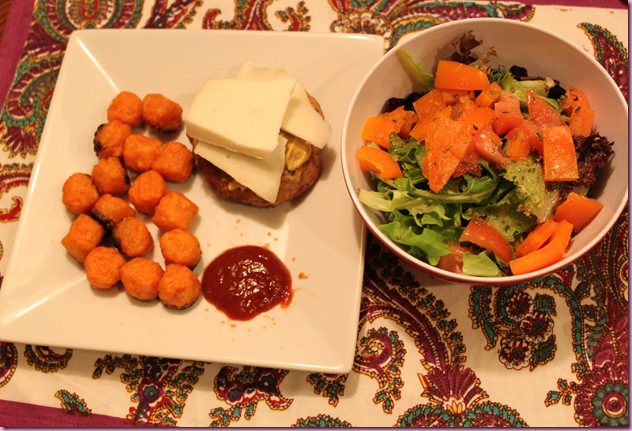 the verdict?
They were fantastic, but the chipotle fries will always be #1. The bottoms were a little charbroiled, but I like things burnt 😉
I had a hankering for a turkey burger last night, and the Pilot makes the best burgers- he adds chopped jalapeno and spices, and cooks them to perfection.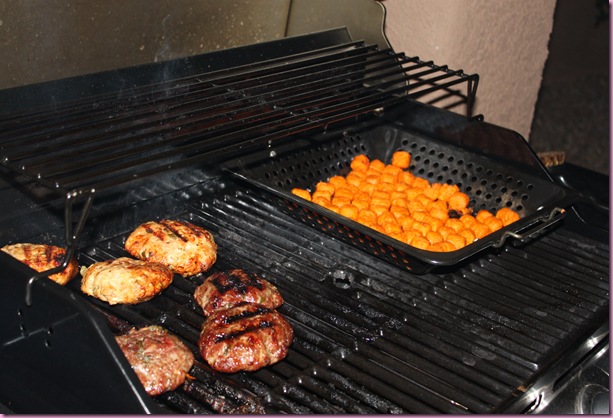 Topped with mustard and goat gouda + salad and tots, it was a lovely dinner.
This morning, I added a little bit of pumpkin to my perfect protein pancakes.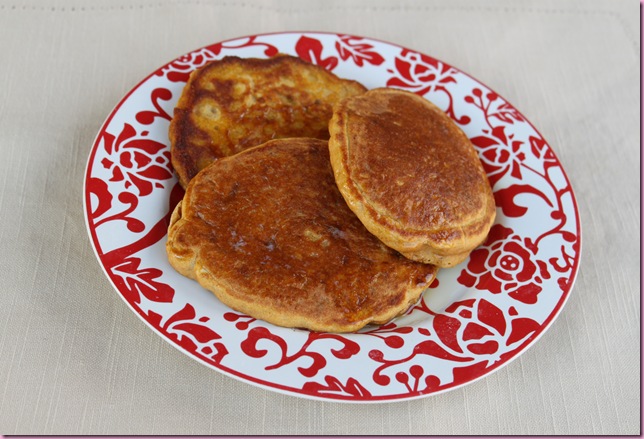 With pumpkin, a little goes a long way. Last time I tried to make pumpkin protein pancakes, I got a little overzealous and it was a giant fail.
There's one cloud in the sky today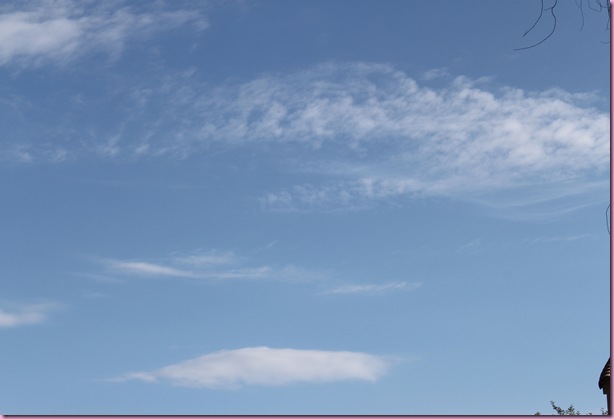 [ok, so more than that, but it's a gorgeous day]
so I'm going to take Bell for a walk and get to work. I feel bad because Bella is being put under tomorrow to get her teeth cleaned. She has no idea what's coming… but last year after her dental cleaning, she looked so pathetic :/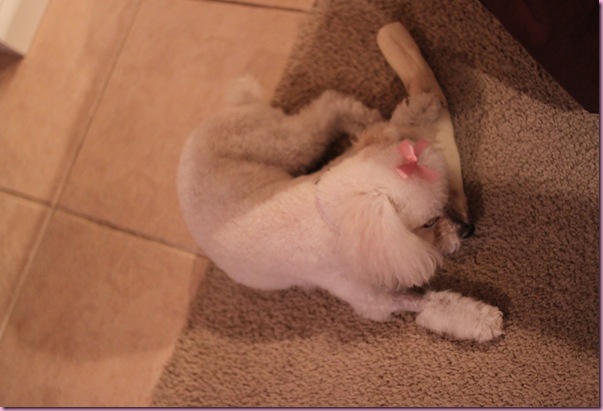 See her bald arm where they shaved for the IV last year? Makes me so sad.
I'm off- see ya later with a Family post!
xoxo
Gina
Something to read:
–Cycling Tips for a Better Workout
–Make Ahead Oatmeal and Oatmeal Recipes