Hiiii 😀 Hope you're having a great night <3 We just got back from birth class and now I'm finally getting to blog, with a wild and angry maltipoo clanking her bowl around and shrieking at me.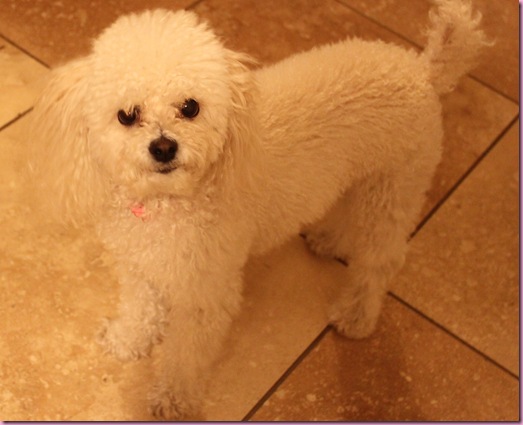 That's the face you get when you take Bella's food away.
She's not allowed to eat after 7pm since she has her dental cleaning in the am, and she's acting like I've never fed her before.
Help me.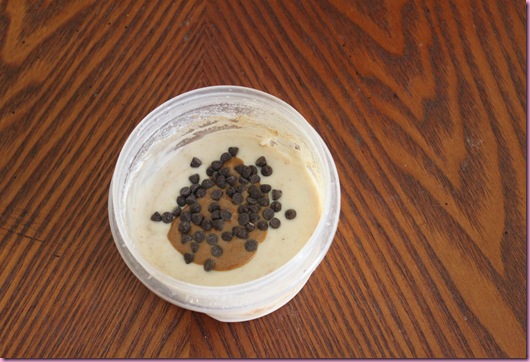 I brought that protein yogurt with me to munch on the way to class tonight: Nutribiotic protein powder (hoping my Sun Warrior gets here soon- I like the texture so much better), sheep's milk yogurt, cinnamon, almond butter and chocolate chips.
Earlier today, I got some work done, also started planning for Saturday night's dinner party, and it was Taco Tuesday for lunch.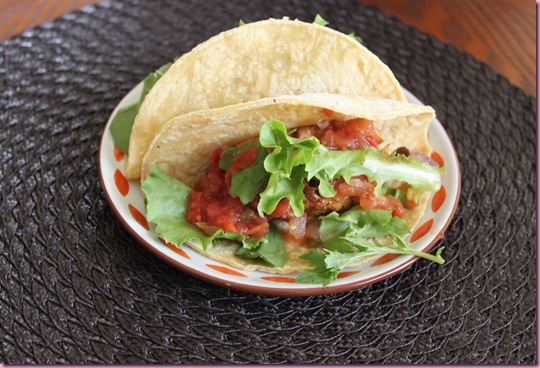 I just heated up a leftover jalapeno turkey burger, sliced it in half and enjoyed it atop corn tortillas with greens, avocadoes and salsa.
The Pilot used to not like leftovers –I've always loved them because I think food tastes better when the flavors have more time to set- but if I change them into something different, he doesn't have a prob with them. Usually I try to plan it out so we have enough food for dinner, maybe some leftover for one of our lunches, and that's it.
Off to figure out my Focus On post for tomorrow. I made a little video for you guys, but have to crop it since it exceeds the 10-minute limit, and then re-publish and upload it.
See ya in the morning <3
xoxo
Gina
Something to do: September is almost over! How many fitness goals did you accomplish? Did you try out the September Workout yet?