-All of the Summer Shape Up excitement! Thank you so much to those of you who signed up <3The first email went out very early this morning, giving you plenty of time to plan and get ready for MONDAY. I went in and tried to leave comments for a few people who said it wasn't working. Sometimes it fixed it, others not. If you did not get the email, please send me one (fitnessista at gmail dot com) so I can either email you the password or get you in the system.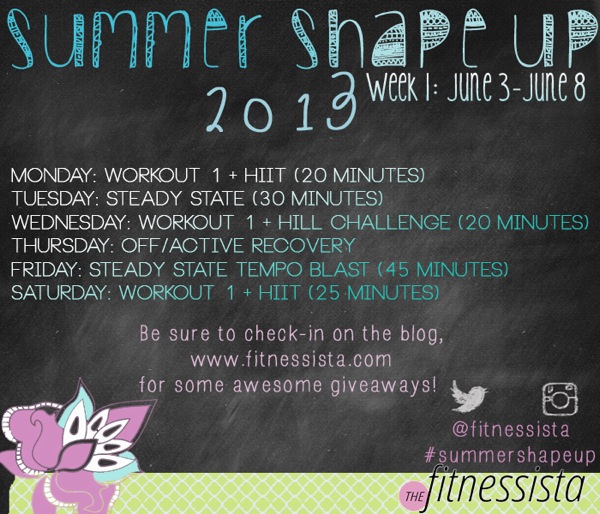 (thank you so much to Beth @_seoul for donating her graphic design skills for that! I'll be sending her some roons as a thank you.)
I'll be doing most of the Shape Up along with you (when my teaching schedule allows it), and definitely following the meal ideas. Be sure to check in Monday am for your first workout and our first SSU giveaway! It's a good one.
-Calle Tepa.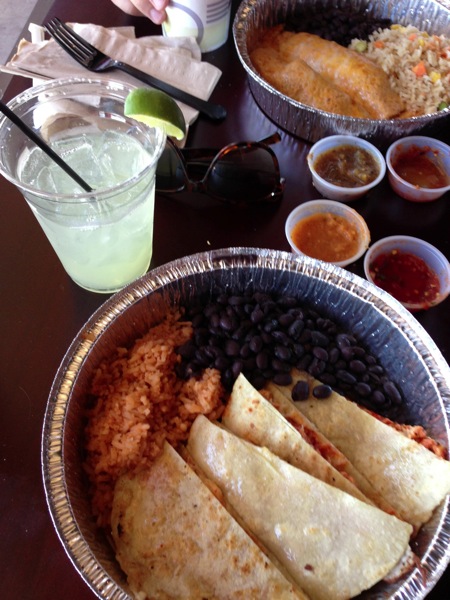 (I love the manchegos, Spanish rice, black beans and margarita)
We went out for Mexican food and 'ritas after Anna's service yesterday- she would have approved 🙂 Her service was beautiful and absolutely packed; a testament to the type of person she was and is. Thank you for all of your kind words about her passing <3 It's been a sad week, but I'm happy she's no longer suffering.
-Groupons. I went for about 2 years without buying a Groupon, and then bam! They've had all of my favorite things lately. I picked one for up yoga, The Abbey and acupuncture within a week.
-Turkey jerky. I'm on a serious turkey jerky kick right now.. it's such an easy, portable snack. It just makes me laugh when Liv asks for a bite, because the peppered stuff is kind of spicy! She likes it.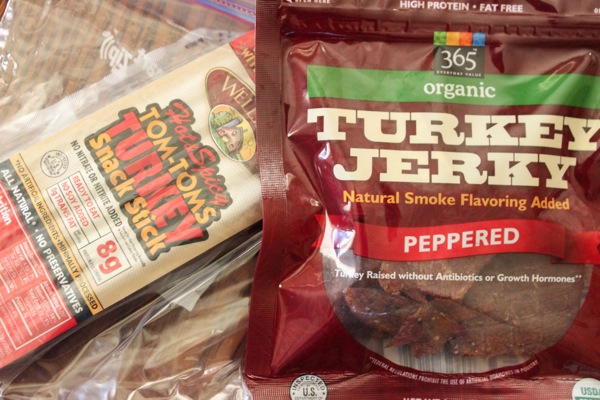 -Swimming with Liv. This summer, I'd like to take her swimming at least once a week. Since we don't have a pool, it always takes extra planning/packing and little bit of a drive to go for a swim. It's totally worth it to see her kicking in the water with her little sun hat.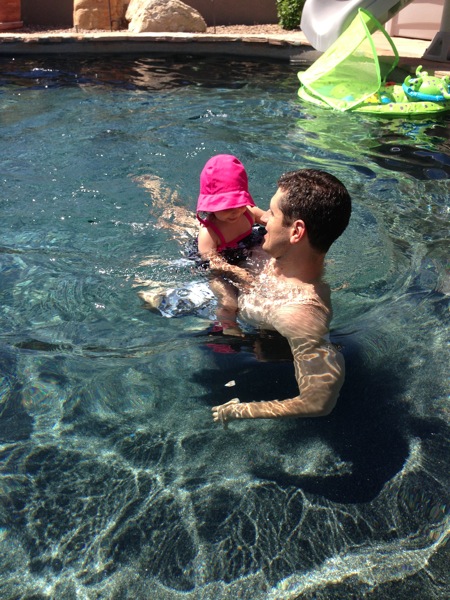 -Fresh berries.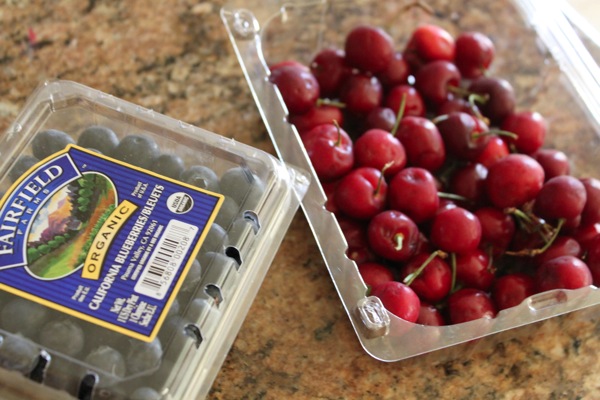 Today, Oliv and I are hanging out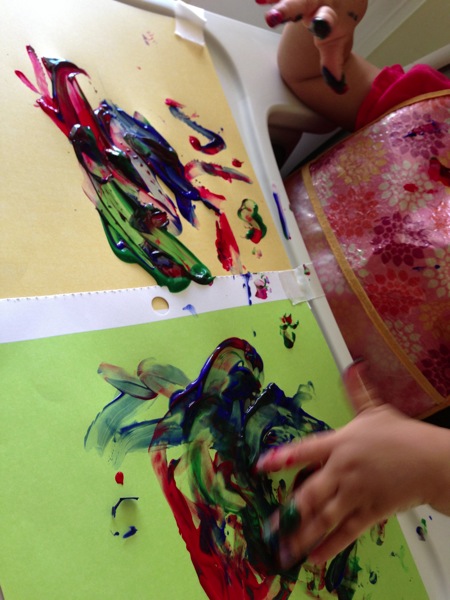 (more finger painting, reading books and playing in her new princess castle)
and heading to a squadron event this afternoon.
Hope you have a wonderful Friday!
xoxo
Gina
What are you loving this week?? 🙂