7-minute barre squat burner
"Let's squat," she said.
"It will be fun!" she said.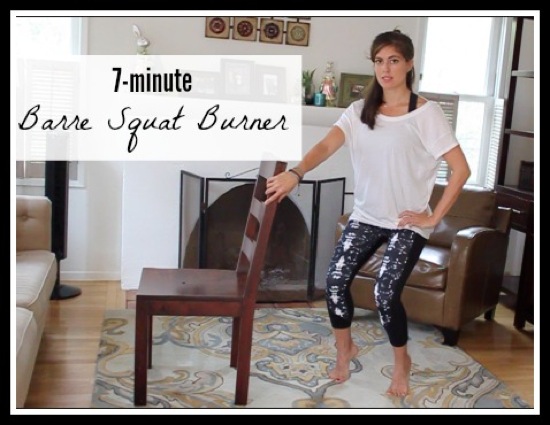 See the look on my face above. It's the burn face haha. 
Oh friends, do I have a workout for you. This is a barre squat burner, and is 7 minutes of pure, burning, fiery quad glory. You will definitely feel this in your inner and outer thighs, which can be a little tricky to target. For this workout, we'll do some variations of my favorite barre squats, with lots of pulsing and tempo changes to keep things exciting. This is your workout challenge for the day! Let me know how it goes in the comments. 🙂 
As always, check with a doc before making any fitness changes. Honor your body and modify as needed.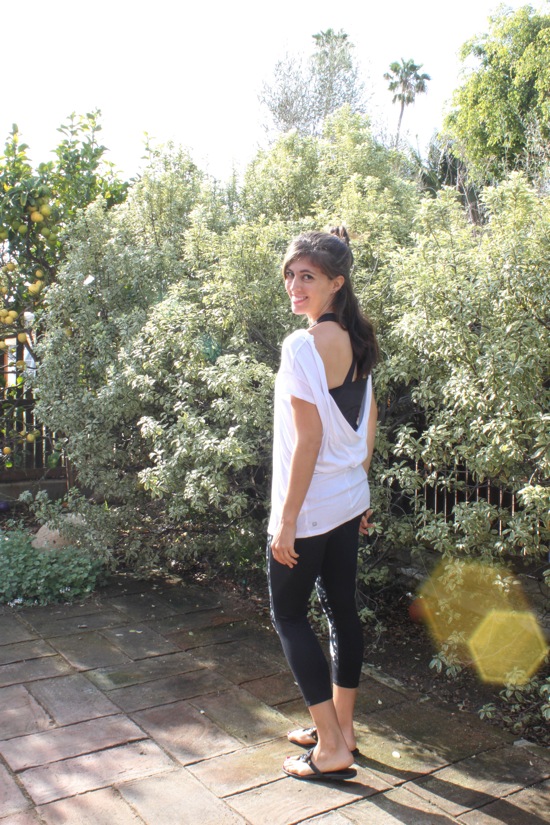 outfit c/o Fabletics. I'm obsessed with the back of the shirt and the fun print of the leggings!
Time to drop it like a squat 🙂 What's your favorite squat variation?
xoxo
Gina
Want to combine this into a full workout? Try it with this barre strength, this barre blast, and this plank burner.