Hi friends! How's the day going? Love your awesome comments on my last post! <3
The day involved a little bit of this = proof that it was a good one. 🙂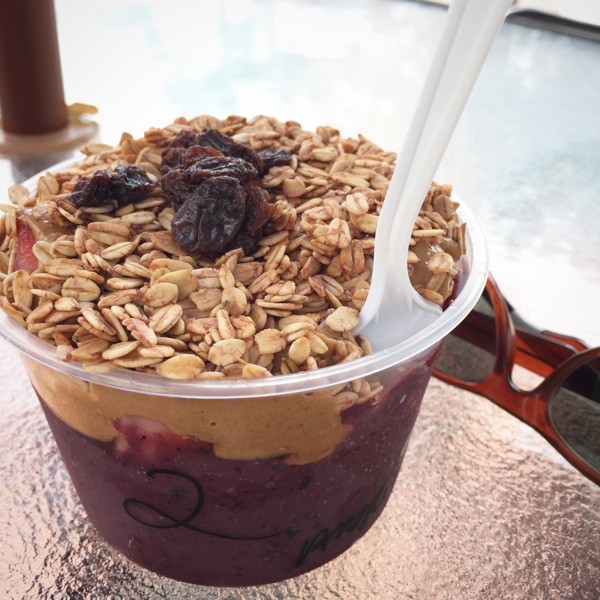 This is my 2nd favorite acai bowl in San Diego, from Cafe by the Bay. I'm very serious about acai bowl evaluation, from the type of blend they use (acai + apple juice, milk, or yogurt), granola quality, and base-to-topping ratio. Cafe by the Bay's granola isn't my favorite (it's very oaty and I love the crunchier granola) BUT they have an awesome topping ratio aaaaand they use a LOT of peanut butter. It's a very close second to my beloved Tiki Port.
Today was exciting because there were two awesome features of HIIT It!
Special thanks to my friends at Greatist for featuring an upper body circuit from the book
and to MindBodyGreen for including my tips for building a budget-friendly home gym!
Also, my TRX circuit was posted on the official TRX page. I'm honored and very thankful to have been included. <3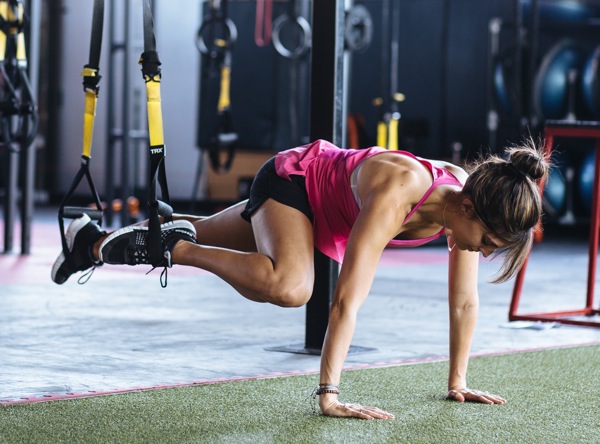 (photo: Danny Chan)
I still haven't posted pics from last night's St. Paddy's festivities. We had dinner here at home, listened to Celtic music, and just enjoyed the evening together.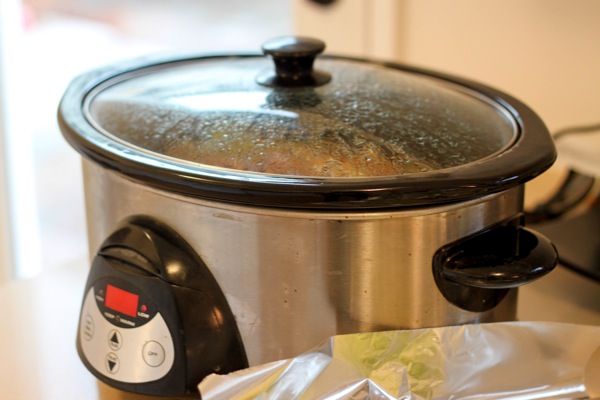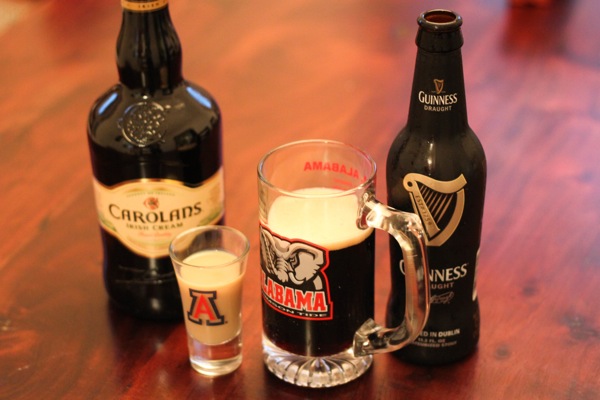 I made the standard American St. Patricks' Day meal (which I read on Buzzfeed is about as Irish as spaghetti and meatballs are to the US): corned beef, potatoes, cabbage, grilled cabbage, broiled soda bread, and brownie cupcakes with Bailey's frosting.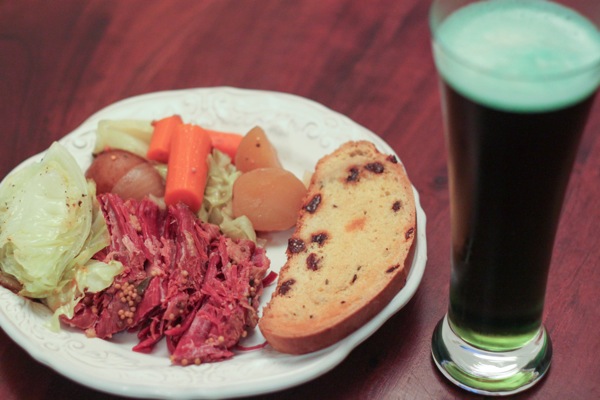 The best part of the night was our virtual dinner with madre, Kyle and Meg. Madre texted us pictures from their Tucson family party,
Kyle and Meg sent us pics of their meal and evening,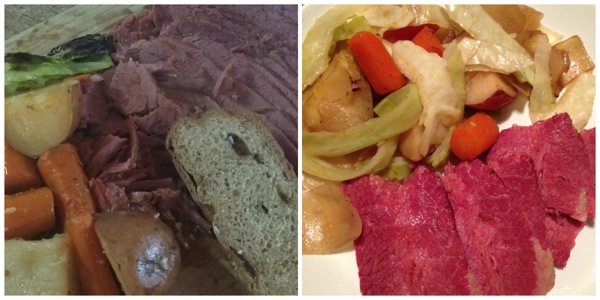 and we sent them pics of ours.
Cheers!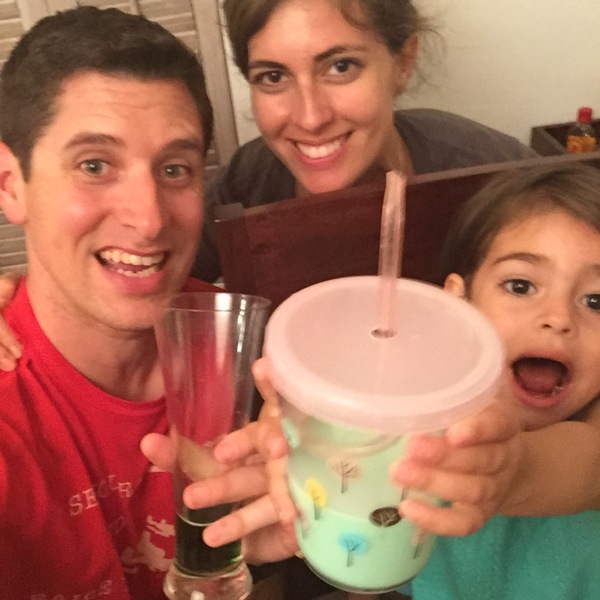 (Crazy hair, don't care haha)
Tonight, I'm off to teach spin and we're grilling here at home. It's awesome outside, so hopefully we can take the puppers for a little beach walk.
Hope you're having a great night! <3
xoxo
Gina