9/30: Meals, fitness and wildcats
Happy Sunday!
I wasn't sure if this morning's run was going to happen- we were up pretty late last night having a blast at the U of A game.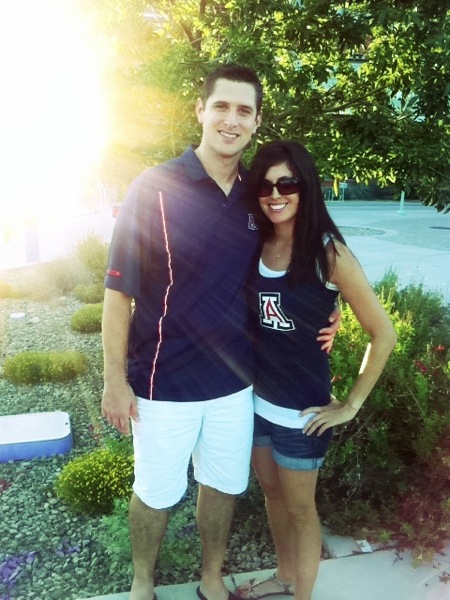 Our friends had some extra tickets in the skybox, so when I got off work, I came home to get ready, feed lovebug dinner,
(here she is doing "ET" to her uncle Kyle)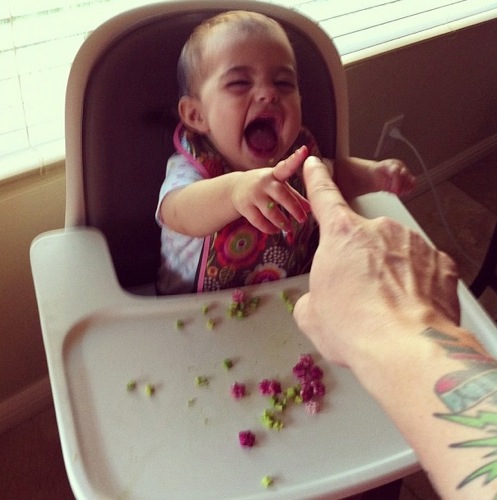 and Mikaela came over to stay with sleeping Liv while we went to the game.
My dates: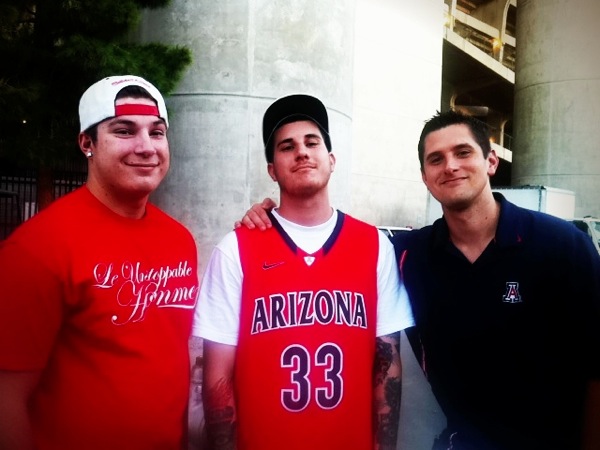 I had a feeling that the skybox was going to be full of dudes, talking about football things -I love to go to games, but I'm not a big sports fanatic- but to my surprise, two of my good friends were also in the same suite.
Chatting with the girls,
glorious food,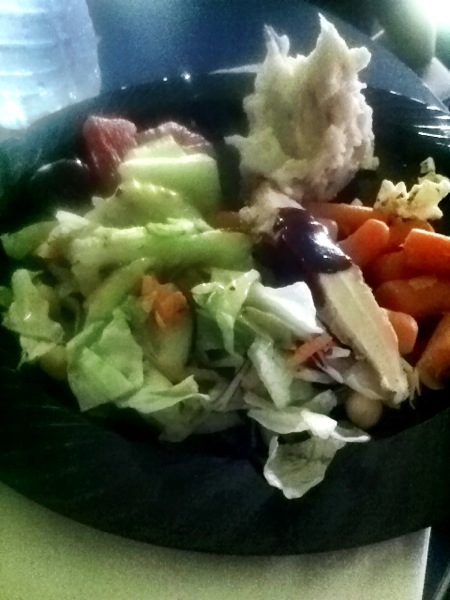 (I'll spare you the rest of the blurry photos I took)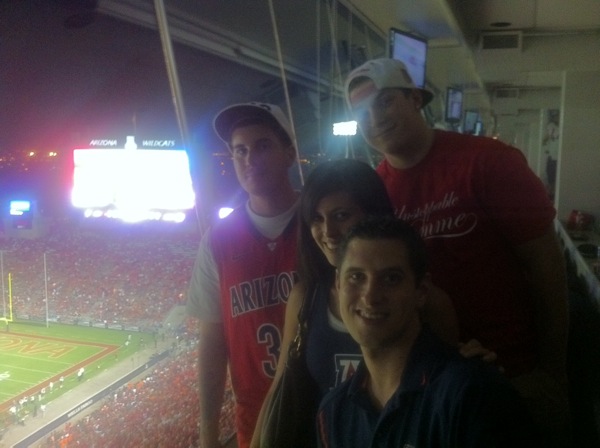 and the cats (almost) won 😉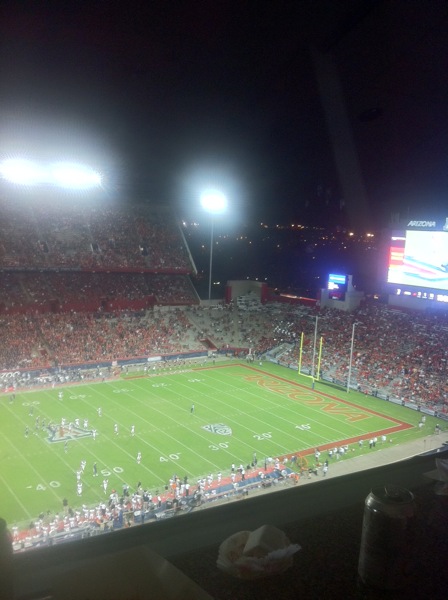 Even though I was dragging a little this morning -I think I had a grease hangover from the curly fries that were consumed at midnight haha- I had plans to meet up with a friend at Sabino Canyon for a Sunday morning 7-miler. Best motivation to run? Have someone there waiting for you. There was no way I was going to flake out on her, so I went, and we had an awesome run. She's done 43 (!!!) marathons, so it was a breeze for her, so we talked the entire time- always makes it go by faster.
When Liv wakes up from her morning nap, we'll be off for the rest of the day's adventures.
See ya later tonight with pics from the day and the October workout calendar!
xoxo
Gina
Last chance finish up September goals! What can you do today that's still on the list?
 What's on this week's fitness and meal plan? Are you trying any new recipes or fitness  classes?
This week's tentative fitness plan:
Sunday: Runday 7 miles- Done!
Monday: OFF
Tuesday: CrossFit (I taught more classes last week, so on the day I wanted to go, I took off instead. Excited to try again this week)
Wednesday: Teach Zumba
Thursday: Strength and HIIT
Friday: OFF
Saturday: Teach Zumba
Meal/snack ideas:
–Perfect protein pancakes (make and freeze)
-New recipe for Liv (will post on the family page)
-Slow cooker pineapple teriyaki chicken and veg
-Cranberry avocado salad