Some pics from our Friday:
Met with some friends for lunch at AJs. This salad was INCREDIBLE- greens, goat cheese, balsamic, dried cranberries, blackberries and candied almonds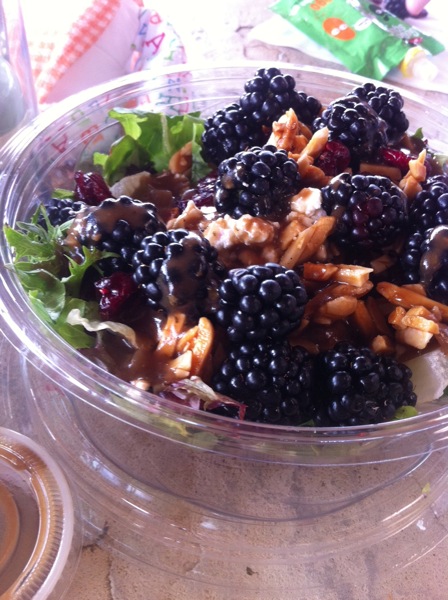 Paused during playtime for a 30 second snuggle 😉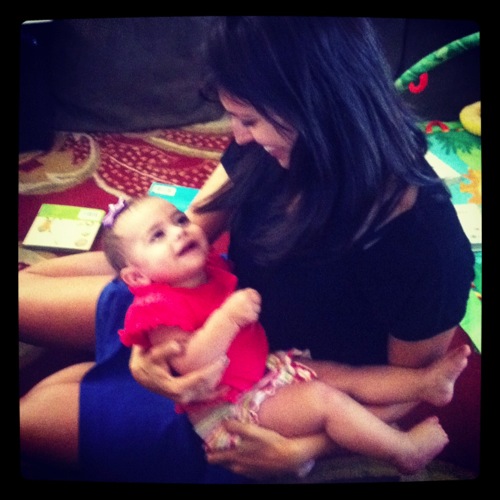 and since Liv took two 2-hour naps (!!!), I did a lot around the house, made the October workout calendar (thank you for letting me know you wanted one), and then she wasn't ready for bed until 9:20. It was a Friday night, so maybe she just wanted to party with us 😉
Froyo all around: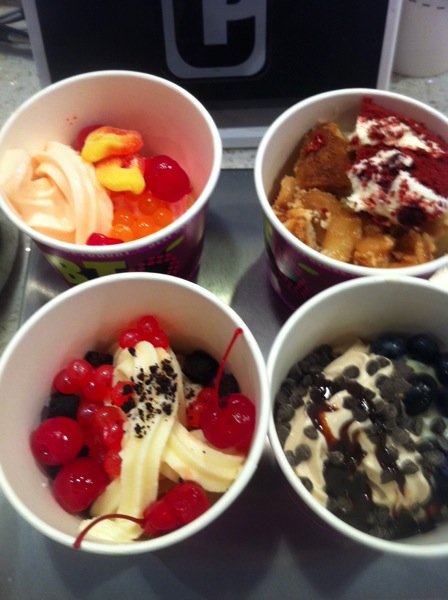 (Easy to tell which one was mine and which one was Tom's)
Today, it's breakfast for lunch in between classes: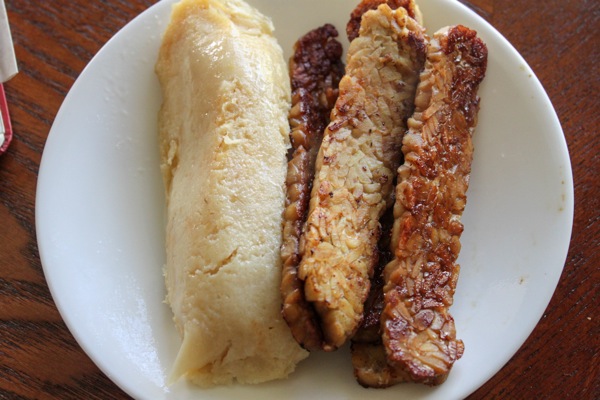 (tamale from nana + tempeh bacon)
making snacks (and grabbing coconut water) before heading back for Zumba.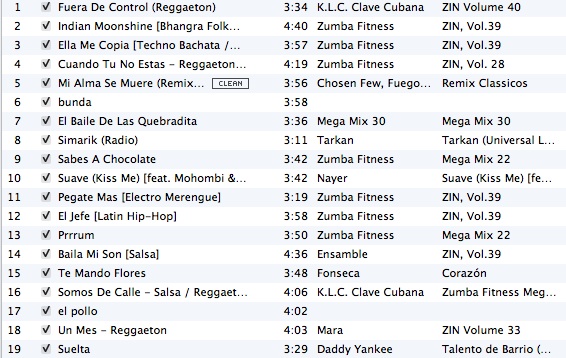 I'll usually just put a bunch of songs that I love on that day's playlist and shuffle them around right before teaching. The awesome thing is that we always team-teach, so it's easy to change up the playlist while the other instructor is leading a couple of songs. It keeps the energy wayyyy up, and makes class a lot more fun. 
Hope everyone is having a great weekend so far- just wanted to say hi 🙂
xoxo
Gina
Bear down, cats! <3
*Finally put some things on the Features page 🙂
Something to think: