Hiiiii 😀 How are you doing? Hope you've had a lovely day.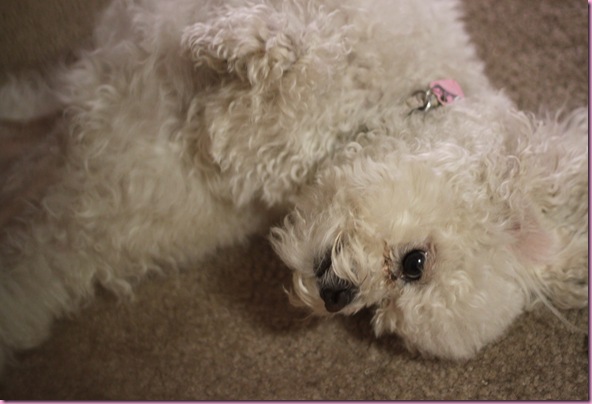 (I took that pic while I was brushing Bella- she hates being brushed, can you tell?)
Today has been so crazy! Isn't that how day's "off" always turn out? 😉
-Blog
-Haircut
-Errands
-Groceries
-Get teaching supplies/playlists ready
-Post office
-Gym
-Second blog post
-Show
In between everything, I was hit in the face with a mad hankering for tuna salad beast, so I drove to Choice Greens to get my fix:
That beastly beauty had romaine, tuna, avocado, chickpeas, beets, sundried tomatoes, kalamata olives and balsamic. Oh yeah 😀 The avocado was extra — usually when you have to pay to have avocado added to something, restaurants are stingy with it. That salad had maybe half an avocado in it?! Happy day.
This afternoon, I also enjoyed some brown rice toast topped with Nuttzo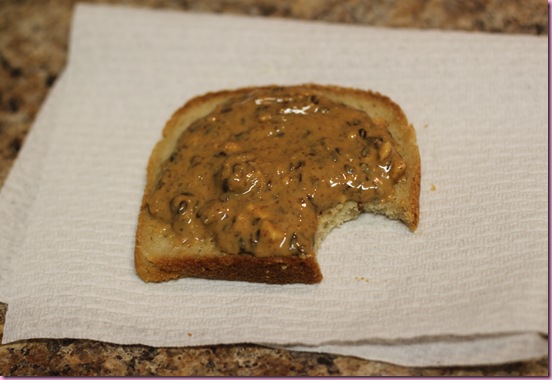 (since I couldn't wait for today's promo order to get here, I picked up some at Whole Paycheck to last me until then)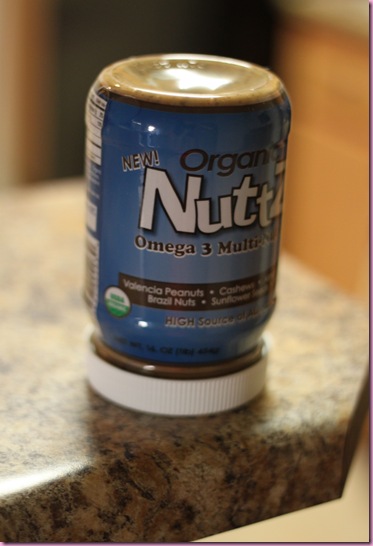 (I like the regular but the peanut-free is what changed my life forever)
and snacked on it while I got my teaching stuff together- it was so exciting to be making teaching playlists again!
Here's what I'll be using for Zumba tomorrow: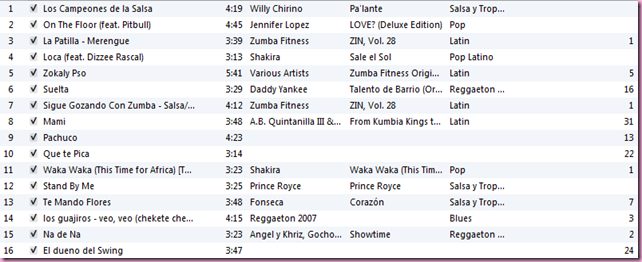 Song #1 is an intro song to play while guests are coming in, and we'll end at song #12. The rest are just-in-case songs—sometimes when I get in to teach I hear a song and it's the last thing I want to do, so it's good to have backup options. I'm really stoked to make the playlist for my Stretch class next week. I have a feeling Adele, Michael Buble and Ella Fitzgerald will be making appearances.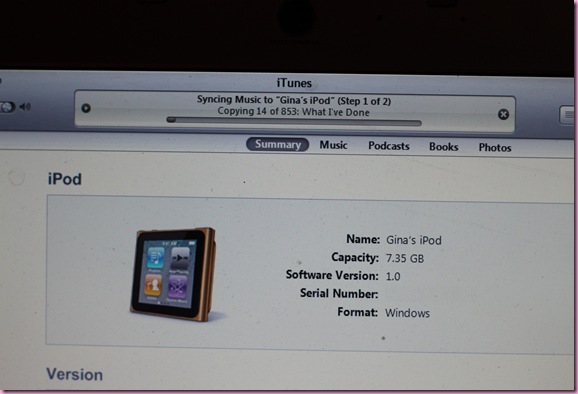 Well I'm off to get ready for a show we're going to tonight!
Here's the outfit: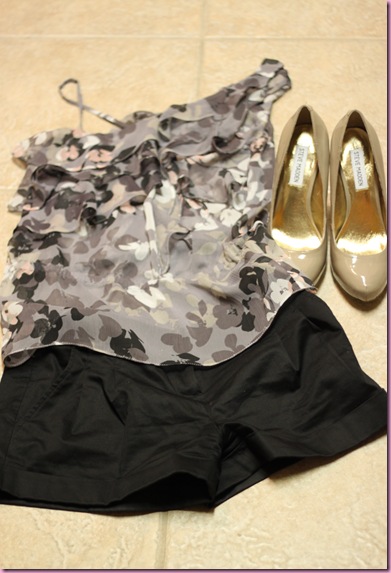 [Top and shorts from Express, shoes Steve Madden from Loehmann's]
Enjoy your night and I'll see you tomorrow!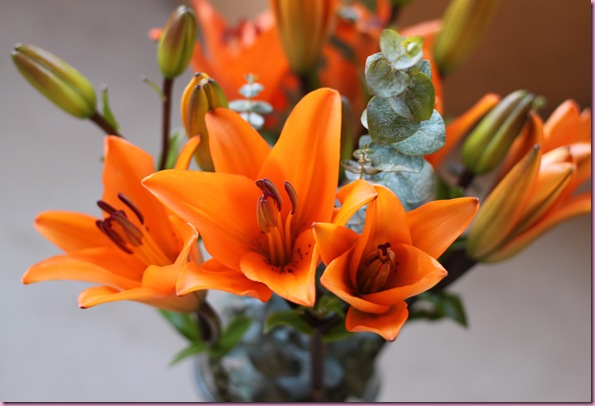 xoxo
Gina
Today's workout jam: Check out the Glee version of "Blackbird" for an awesome cool down song 🙂