Hi friends 😀 Hope you've had a lovely afternoon. So glad you liked the circuit workout and it was fun to see comments from the from-Ireland Kerrygold lovers <3
It has been "a day" over here.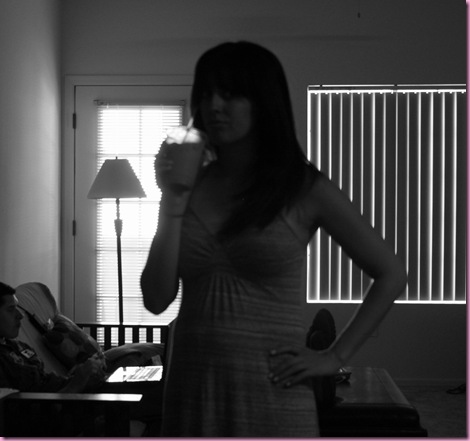 Latte partially saved it.
[A decaf rice milk 1-pump vanilla latte to be exact]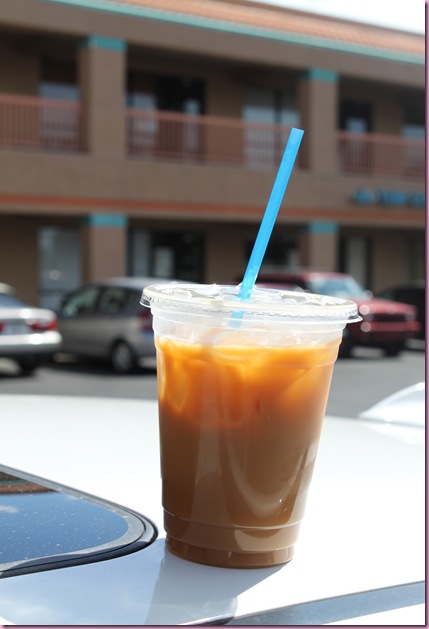 I had a lovely time at my nana's birthday lunch, but had to spend some of it on the phone with our bank because someone in North Carolina had made a counterfeit card linked to my card number and had gone on a $1000 shopping spree by the time they froze my card. :/
It was declined at the restaurant for a $6 gift shop purchase, and when I called the bank to see what was up –I knew we had at least $6 in our account- they let me know of the fraudulent activity and that they'd be sending me a new card. Thank goodness we're not liable for any of the bogus charges, but I definitely feel violated and have no debit card to use in the meantime. Thank goodness the Pilot's still works.
For lunch, I ordered the Greek salad with goat cheese instead of feta + tofu.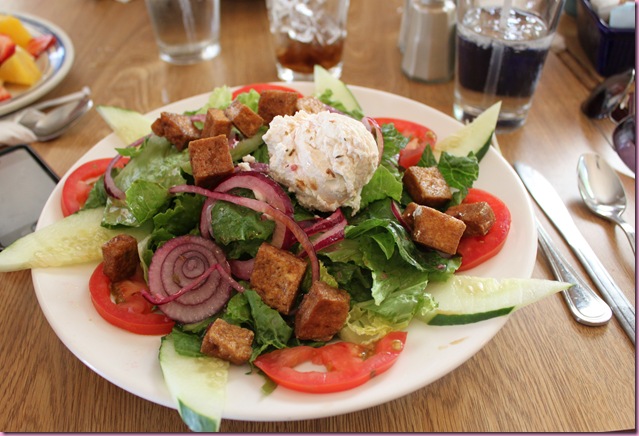 I usually roll with the blackened salmon, but Blue Willow has AMAZING grilled tofu and I was in the mood.
+ a bite of this glorious funfetti Bundt cake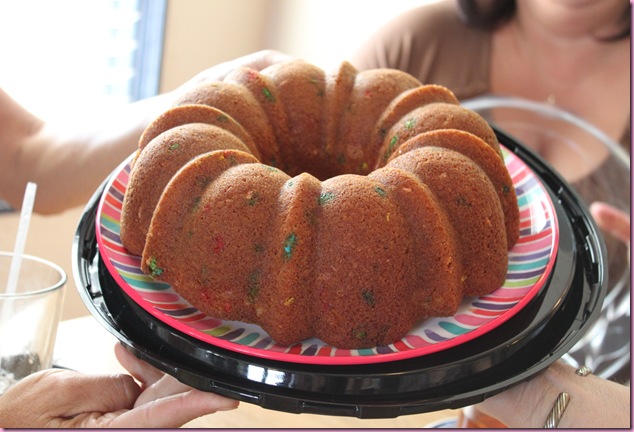 The next 24 hours are going to be insane because we're supposed to sign papers for our house, and the only time I could do it was during my lunch break tomorrow and I was booked for an HR appointment –and just found out about it today- that I called to reschedule and can't. Still haven't figured that one out yet…
What I'm thankful for:
-the fact that I woke up an hour early to practice yoga and meditate before starting the day
-none of this will matter a week from now and in the grand scheme of things, it really isn't a big deal.
Off to do house-related craziness but promise to be back later tonight with a fun family post.
xoxo
Gina