Hiiiii 🙂 Hope you've had a fabulous Saturday so far!
After this morning's post, I couldn't wait to try out something new in my bfast: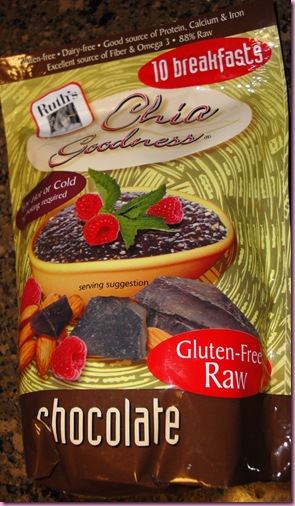 Chia goodness. And goodness it was 😉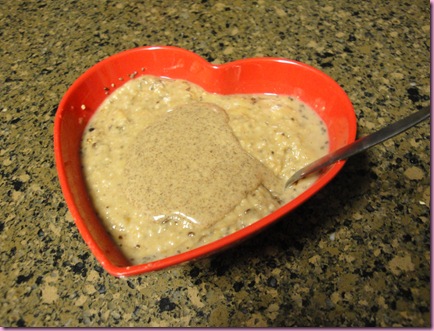 I munched 1/3 C oat bran with banana, vanilla Sun Warrior protein, mesquite, cinnamon, 1 T chia goodness (which is chia with cacao and buckwheat), and 1 T almond butter
Then I went off to do a nutrition analysis for a client. Every couple of weeks, we go over meal plans that correspond with her exercise schedule. The cool thing is, as I create the meal plans, I tell her why I'm choosing the foods and ratios that I do, and now she's getting to a point where she can do it on her on, no problemo. I'm super proud of her 😀
After the gym, the pilot and I ran some errands and I had the un-mistakable urge to SHOP!!! Too bad Valdizzy's mall is puny…. until I can stop the shopping beast in Orlando next weekend, I bought a couple of new things at Books A Million (Beefcake and Noble wannabe).
An AMAZING raw cookbook: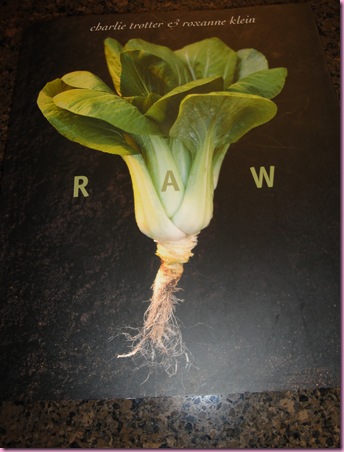 I've been wanting it since I attended 105degrees. The recipes are so beautifully created and I love the emphasis on glamorous plating.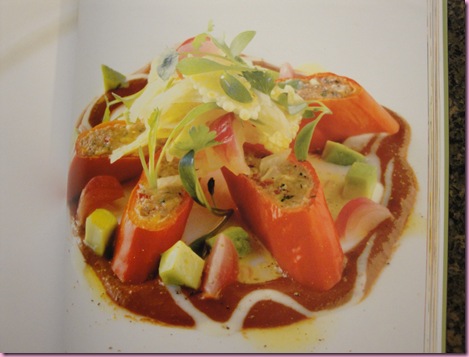 Don't you just want to grab a fork and dive in?!
I also bought THIS: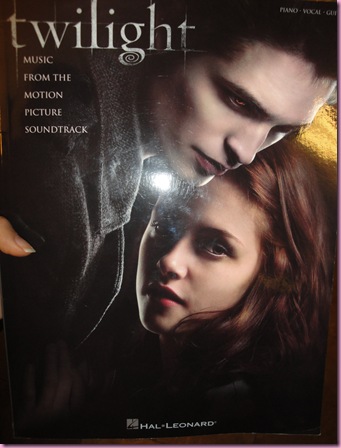 Yes, I'm 14 years old. And yes, I can play the first page of Bella's lullaby now 🙂
We stopped at Main Squeeze for juices (I got apple, wheatgrass and ginger) and then back to the casa to be lazy clean and stuff.
Dinner was one of my favorite types… super simple and super delicious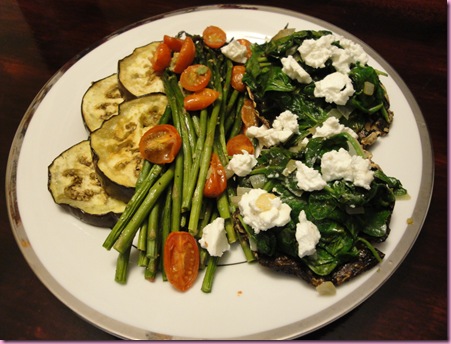 Roasted eggplant with rosemary, sea salt and pepper
roasted asparagus and grape tomatoes with garlic, sea salt and pepper
Balsamic marinated portobello mushroom caps with wilted spinach and goat cheese (the pilot had chicken)
A-freaking-mazing.
Since the pilot had some studying to do, I got to pick a girly movie to watch 🙂
Julie and Julia: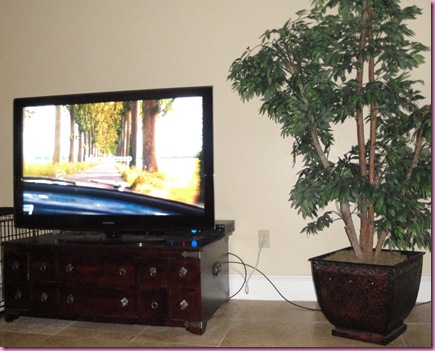 I've seen it before when it first came out, but definitely wanted to see it a second time. Meryl Streep cracks me up and even though I despise Amy Adams haircut in the movie, I adore her so much.
We had plain popcorn (popped in a paper bag in the microwave) and topped with sea salt, Earth Balance and nutritional yeast as we watched the movie: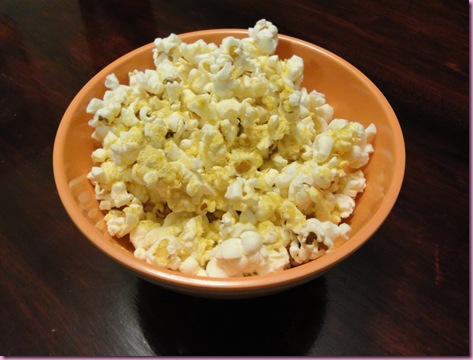 Not a bad night 😉
Well I'm off to take these puppies for a short walk then crash out. I've got a 6-miler in the morning with the girls—it's our last long-ish run before the half. Eeeeeeek!!!
Have a lovely evening <3
xoxo,
Gina
Something to do: Keep those Winter Shape Up success stories coming my way! A re-cap, mumbo jumbo and a giveaway are all coming atcha on Monday.