Hey guys! 🙂 Happy Saturday. So sorry for disappearing on ya yesterday! It ended up being a crazy day with work and we had dinner plans with some friends.
In between appointments, I snacked on some of my beloved millet bread: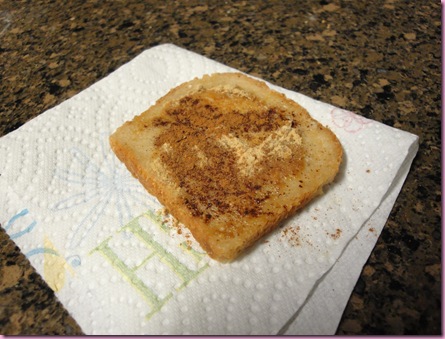 (Paper towel plates = fancy)
And picked up Bella from the groomer's.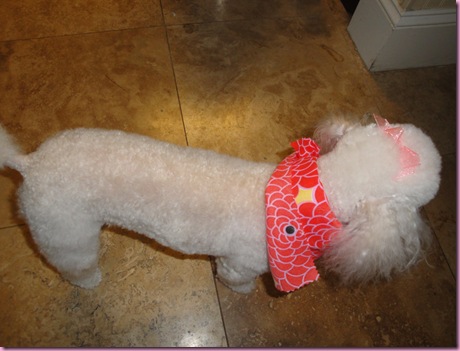 She got a bow AND a bandana! So stinkin' cute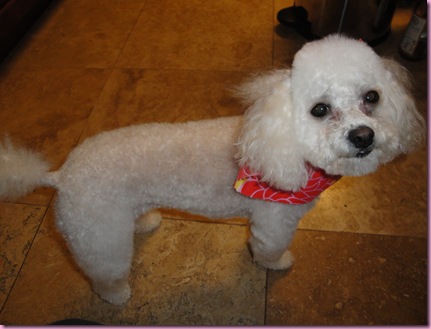 She feels so pretty 😀
After work, I came back to the casa and made some raw guacamole to take over to Ashley's, with some of my favorite brown rice chips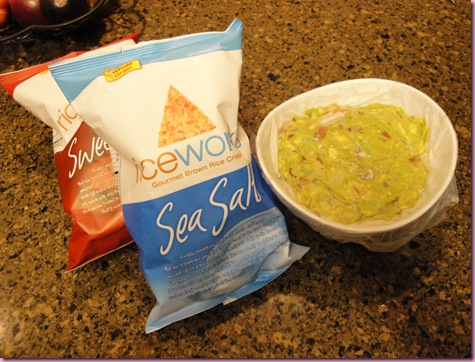 The guac had 6 avocados, juice of 2 lemons, red onion, tomato, cumin, chili powder, cayenne, garlic powder, sea salt and pepper. I wrapped it in Saran Wrap using the Tyler Florence trick—- if you press the plastic wrap directly onto the guacamole and get the air bubbles out, this keeps oxygen from getting in which helps the guac retain its lovely green color.
Dinner at Ashley's was glorious 😀
Check out their GIANT great dane! His name is Dozer, and he's the size of a small dinosaur.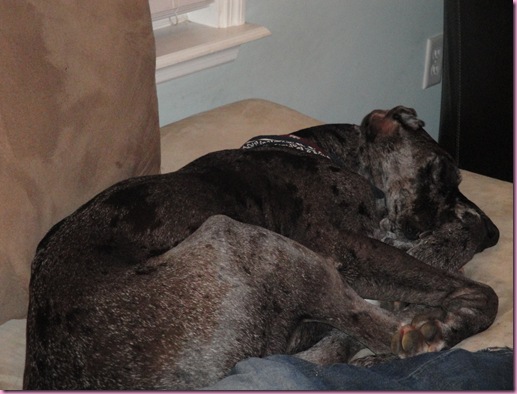 (They also have a smaller Great Dane, Daisy, who is a sweetheart, but I didn't get a pic of her)
For dinner, Ashley made shrimp taco fixings (lettuce, tomato, avocado, salsa, brown rice, black beans and spicy shrimp with tortillas), so I made a shrimp salad with a little bit of everything.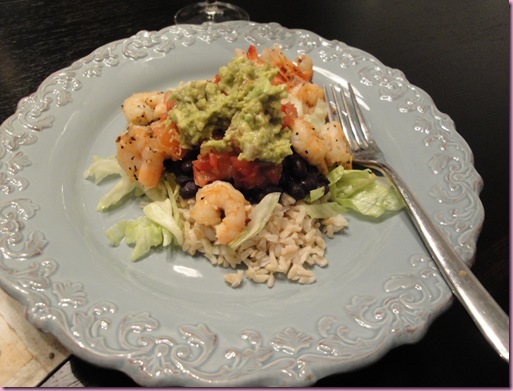 (x2… it was so good)
I also ate my weight in brown rice chips and drank a couple glasses of Riesling. It was good to have a little bit of a treat night (even though no sweets were involved… I've been good so far, but Lent is killing me).
The guys made a bonfire outside and chilled by the fire, while the girls and I stayed inside, drank wine, and planned a girls' vacay 🙂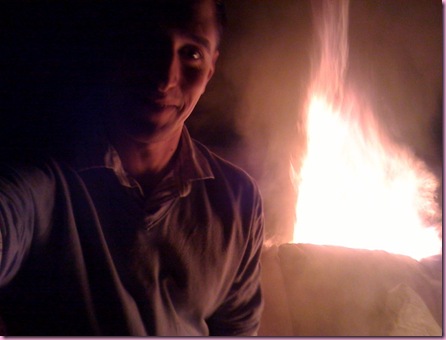 We went out to say hi, but it was FREEZING!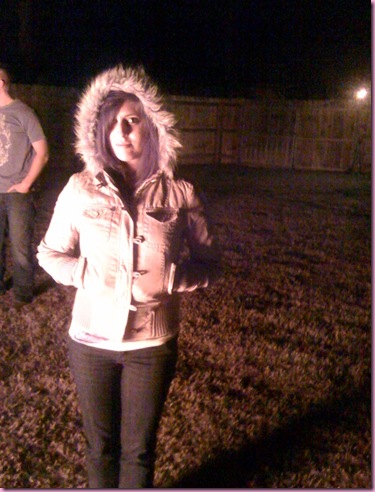 So we went back in, chilled for a while longer and then came home. It was quite a blasty 😀
After sleeping in, I'm ready to make some bfast and start the day. I have a nutrition consultation at the gym, and then am making some vegan cornbread for Tinkerbell (one of my clients). There's word that the pilot wants to grill tonight 😉
Have a wonderful Saturday!
xoxo,
Gina
Something to do: Please send any Winter Shape Up success stories my way (fitnessista at gmail dot com)! I've received a few already (and LOVE them!) and would like to include some of your stories in Monday's re-cap. <3