Hi guys! Hope you're having a glorious, relaxing Sunday 😀
I started the day off with a 6-miler! It was the last long-ish run before the Princess Half next Sunday. Yikers!
Before leaving the casa, I had 1/2 banana with almond butter, cinnamon and mesquite.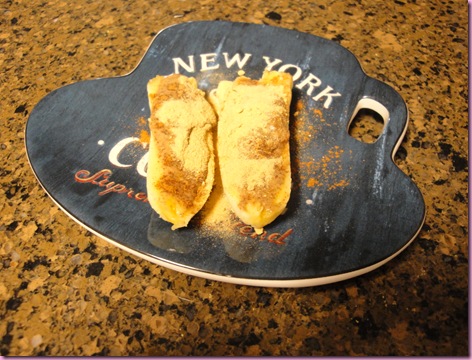 I didn't want to go to heavy with the food, after last week's 12-miler with a rock in my stomach, and since it was a shorter run, that combo worked perfectly.
Here are our splits:
Mile 1: 9:17

Mile 2: 9:15

Mile 3: 9:14

Mile 4: 9:36

Mile 5: 9:01

Mile 6: 9:37

Walked .47 and stretched: 16:04
Not too shabby 😀
Even though I'm definitely starting to feel those pre-race jitters, I'm hoping to CONQUER the half next weekend 😀
When I got back to the casa, I chugged this carton of electrolyte and potassium perfection: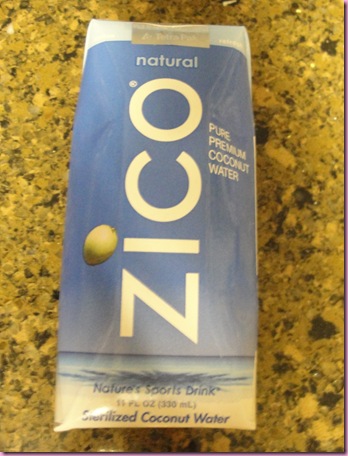 And munched the bfast cookie I put in the fridge last night: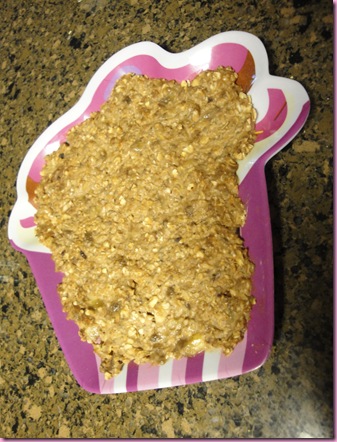 -1/2 C multigrain oats
-1 T almond butter
-half banana
-1 T maca
-1 T Chia Goodness (chocolate flavor)
-almond milk
It was everything I could wish for 🙂
I just got Tinkerbell's vegan GF cornbread in the oven and am about to work on a workout plan and then hit the yoga mat.
No strength training for this chica AT ALL this week! I don't want to be the least bit sore for next week's race (my leggies were a little sore today while I was running), so it's just going to be Zumba, pilates, short runs and yoga. I'm actually a little excited to take a rest from the iron-pumping and jump back into it refreshed and rejuvenated after the half.
Hope you have a wonderful day <3
xoxo,
Gina
Something to talk about: What's your favorite workout song right now?? It's time to get my playlist ready 😀
Coming up within the next couple of posts:
-Winter Shape Up Re-cap (keep those success stories coming!) + New Workout Move of the Week
-Giveaway and Good News
-A tough post with not-so-good news :/
-New Into To Iron Pumping Plan