Hiiiii 😀 Happy [Superbowl] Sunday 😀 Still have no idea who's playing today, but I know there will be snacks and that Glee is on, so that's all that matters 😉
My night was spent like this:
It was SO so good to hang out with the Viessy and the amazing family who adopted her. When she saw me, she cried, leapt into the air and kissed me on the mouth. Vies is so happy and looks beautiful- her fur was full and shiny, and she had a silly grin on her face all night. She loved the attention from everyone (my brother was over there, along with his girlfriend's family). It was amazing to scratch her belly and get slobbery kisses and puppy hugs from her. As I drove home and was talking to the Pilot, I told him I would feel guilty taking Vies home with me because she's so happy with her new family. It's like she's been with them all along 🙂
Here's a pic of the black bean spaghetti for those of you who were interested: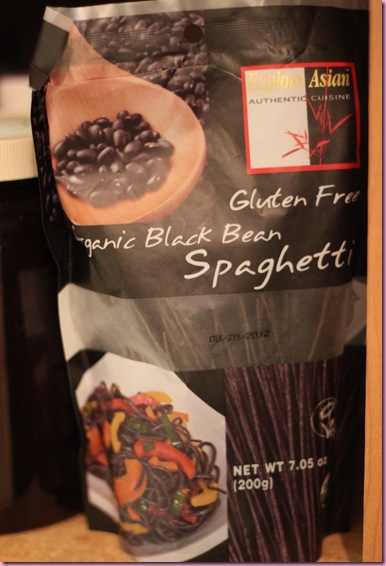 You can find it at Whole Paycheck (aka Whole Foods) in the Asian/ethnic aisle. It's not by the regular pasta, which makes it a little tricky to find. It's worth the hunt for 20g of protein, though! 😀
This morning, I had a quick breakfast: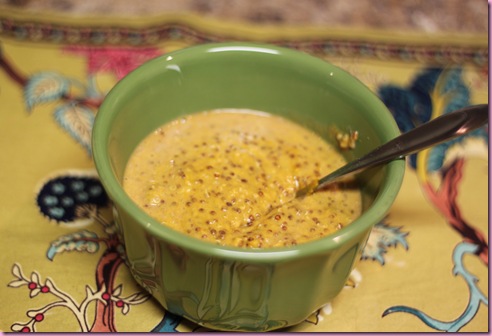 Pumpkin Breakfast Quinoa
-mix of red and reg quinoa
-1/2 C organic pumpkin
-1 scoop nasty Dr protein + 1 scoop delicious Sun Warrior
-almond milk and cinnamon
I'm off to a photo shoot and then meeting up with the fam!
Are you cooking for Superbowl Sunday? What's on the menu?
See ya later today!
xoxo
Gina