A salad a day + have you ever?
Hi! Loved your comments from this morning's post (and the BILL MURRAY STORIES. So good!) <3 Hope you've had a great Wednesday so far!
The "salad in a jar" idea has worked out well in our house. I finished my third and last one today, and feel like they'll be a new staple in my Sunday prep. The lettuce was still crunchy, everything was gloriously flavored, and it's been convenient to pour and eat instead of taking the time to chop and/or assemble. I add a little protein or leftovers,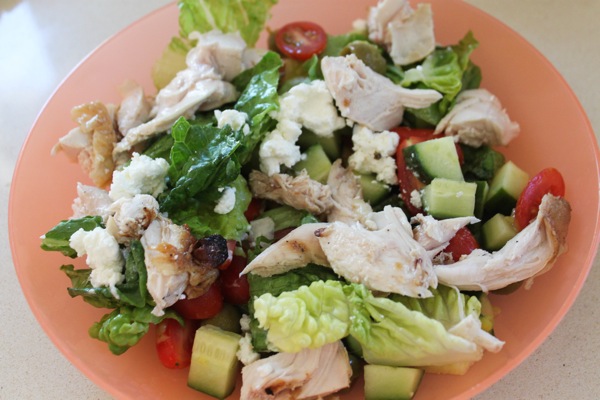 (that was leftover 5-spice chicken from last night)
and lunch is served!
This morning, Liv and I met up with Whitney and Wynston to hit up her favorite juice place: Señor Mangos.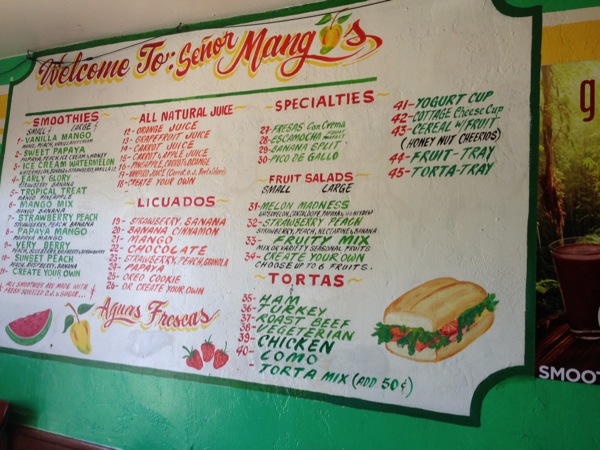 They have a fantastic selection of juices, smoothies, smoothie bowls, and fruit bowls; everything is made fresh using 100% fruit and vegetable juice. The prices are fantastic, too! Usually a juice will be about $8 at any of the juice spots, and I got my juice + Liv's smoothie for $7. Amazing!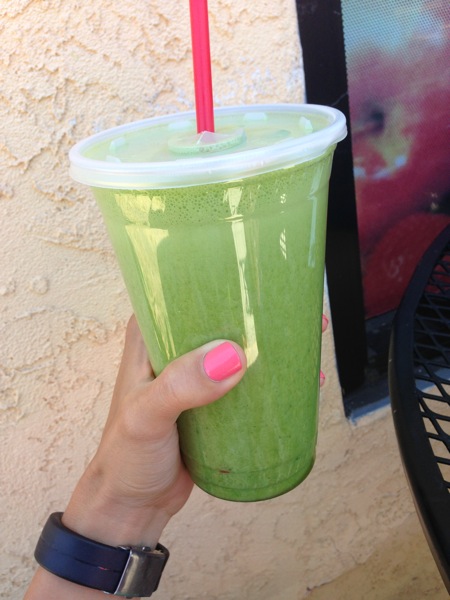 (The green juice, which had kale, cucumber, ginger, celery and lemon)
Since I don't have any new workouts or recipes for ya this afternoon -got some in the works for tomorrow!- I thought it would be fun to play a little "have you ever?" game. Maybe I'm creepy/nosy, but I love reading little tidbits about blogger friends 😉 Here are 4 "have you ever?" questions + my answers.
Have you ever…
… eaten an insect? Yes! Mexican chapulines (aka grasshoppers) they were kind of delicious.
… traveled alone? I travel by myself often, but its usually with an event or plans to meet up with someone at the destination. The only time I've truly traveled alone, and was solo for the duration of the trip, was when I went to Canyon Ranch in Lenox. It was beautiful to have some solitude, be alone with my thoughts and fully enjoy the experience.
… had braces? 3 times! Aaaaand, I still have a bit of an overbite.
… gotten a ticket? I got my first ticket EVER last week. It was a parking ticket left on my windshield. Derp.
… been in a fitness competition? I threw this in here because I feel like it's commonly asked in the fitness world and is also something I've been thinking about lately. One of my good friends just did a fitness competition and did it by eating REAL foods and properly fueling and hydrating herself. If I decided to go for it, I'd love to do something similar. I've also heard that it's a very political world/experience, so I'm not really sure I jump into that dance, ya know?
Your turn! Have you ever eaten an insect, traveled alone, had braces, gotten a ticket or been in a fitness competition? I can't wait to read these 🙂
xoxo
Gina