Happy Wednesday! What are you up to today? Don't forget to check in with today's workout here (<— click to comment) and enter our Skyscapes giveaway!
Last night, we didn't have anything on the plan, so that called for one thing: beach 🙂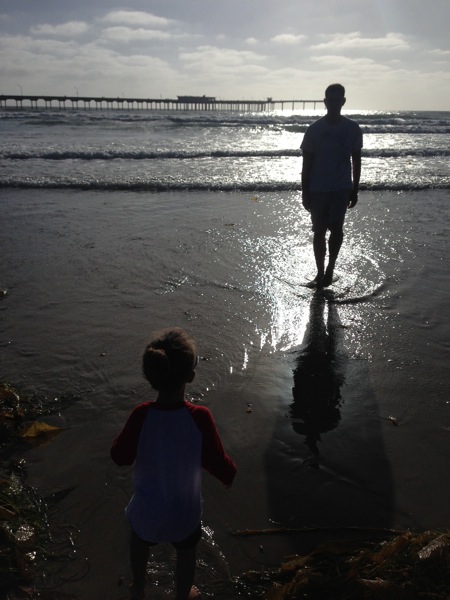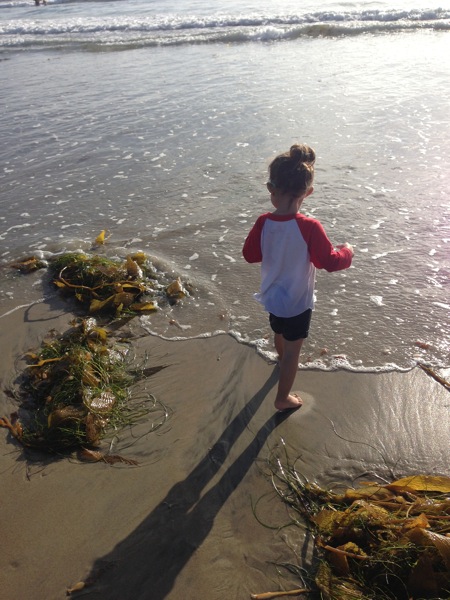 We quickly learned that taking a toddler to "put our feet in" means swimming with our clothes on. Rookie move haha. One face plant in the sand, and we were committed at that point. It was a blast, and a fun way to play for a while before dinner.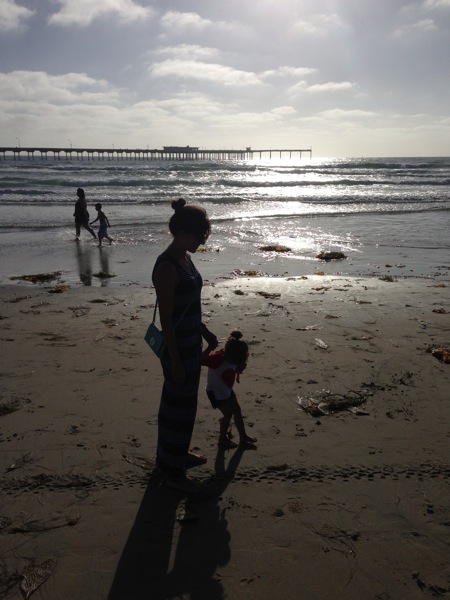 We came back home, and the Pilot grilled a chicken that I'd started marinating the night before. After last week's cooking party -I found out I can post the recipes, btw!- I was inspired to break out my Sur La Table cookbook.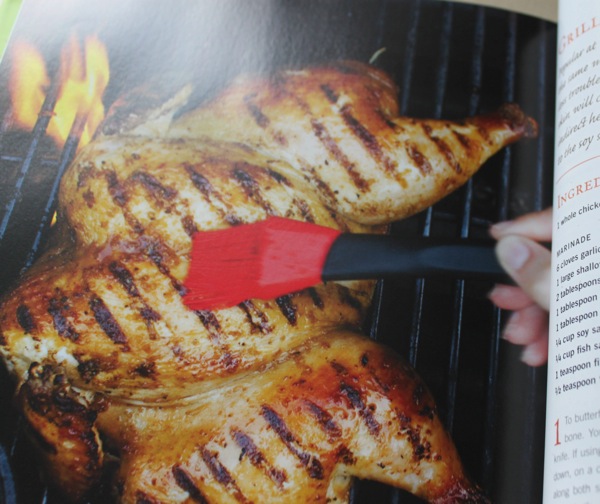 In the past, many of the recipes seemed daunting to me because they involved multiple steps and processes. (I'm more of a quick and easy dinner girl, especially on a Tuesday night.) But, you tackle a longer recipe just like any other big task or project: one step at a time. I made the grilled 5-spice chicken marinade on Monday night, and it smelled INSANE. Even Liv was like, "What's that smell?!" It was earthy, sweet and spicy! The chicken was able to marinate in the fridge for 24 hours, and when we got home from the beach last night, the Pilot it on the grill while I started an easy side.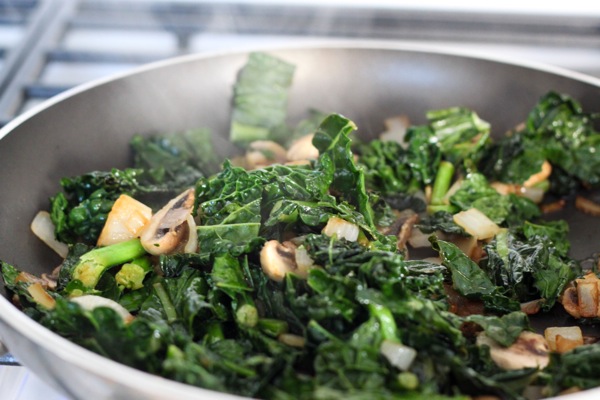 It was one of those quick, on the the fly recipes that turned out surprisingly well.
I sautéed an onion, some chopped mushrooms and minced garlic in coconut oil. After about 5 minutes, I added 1/2 large bag of kale to wilt and seasoned everything with salt and pepper. After the kale was wilted, I splashed some Nama Shoyu on top, poured in 1/2 can of coconut milk and about 2 heaping tablespoons of almond butter. This was the creamy sauce for the cooked shirataki noodles I stirred in before serving.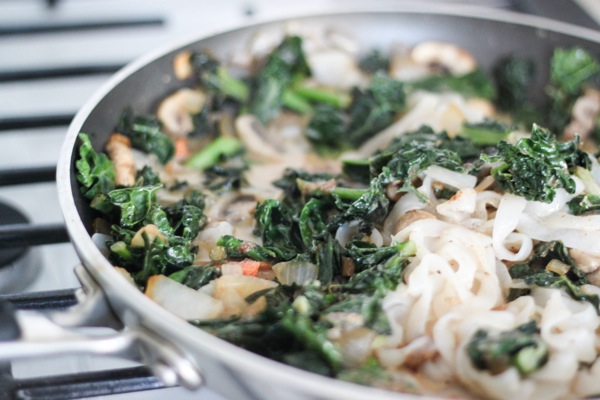 With our chicken!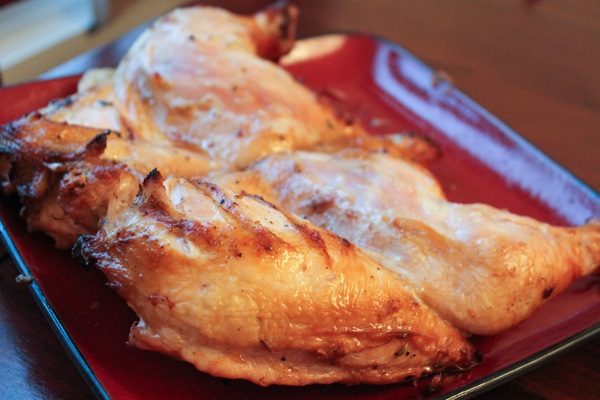 It turned out beautifully and the marinade really took it over the top. We agreed that it's happening for dinner again next week 😉
So I was thinking about the cooking party, and the Stitch Fix LUNA trip as a whole -excited to write the day 2 recap with our trip to the Hizzy and fun photo shoot- and I was thinking about meeting others through the blog world. Many of the girls on the trip I had met before and consider good friends, but there were a few that I was really excited to meet: Sarah, Nicole, Bex and Danny-J. They were a blast to hang out with, and everything you'd expect from reading their blogs.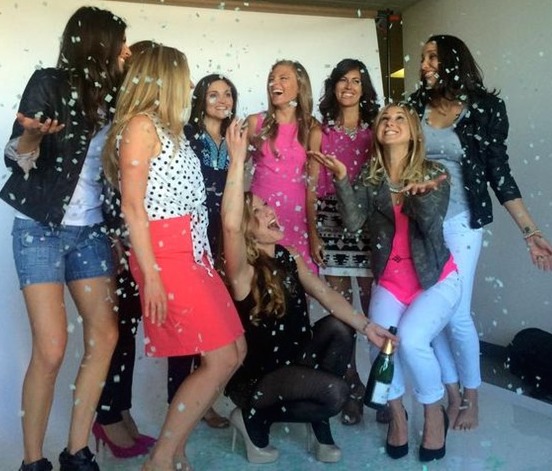 Recently, one of my good friends got the chance to meet a blogger and was SO excited to meet this person, as she'd been reading her blog for years and years. Turns out, this person isn't very friendly out in the non-virtual world, and it was a bummer.
Have you met someone you'd always wanted to meet? Was it everything or nothing like you expected? Has anyone met Bill Murray? (Apparently, he's ridiculously awesome.)
Have a wonderful day <3
xoxo
Gina
Something to think: