Adapting Bodyrock Workouts
Hi friends! How are ya? Hope you're having a lovely Indian Food Wednesday 🙂
I started mine off with a weights workout with the Pilot and a smoothie in a bowl: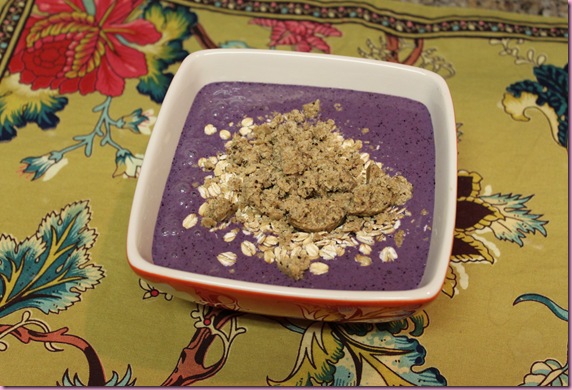 -1 C almond milk
-1/2 C goat's milk kefir
-1 scoop Vanilla Sun Warrior
-frozen organic blueberries and strawberries
-hefty sprinkle of oats
-crumbled amazeball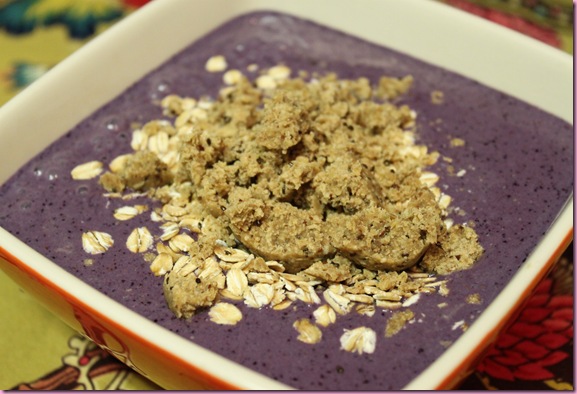 Perfection 🙂
So as you guys know, I've become a huge fan of the Bodyrock workouts. They're short, intense, and can be done at the comfort of your own home. Bonus: they will make you sweat like a BEAST and are a fun way to challenge yourself. You don't have to follow the workouts in a particular order, and every weekday, new workouts are posted on the website.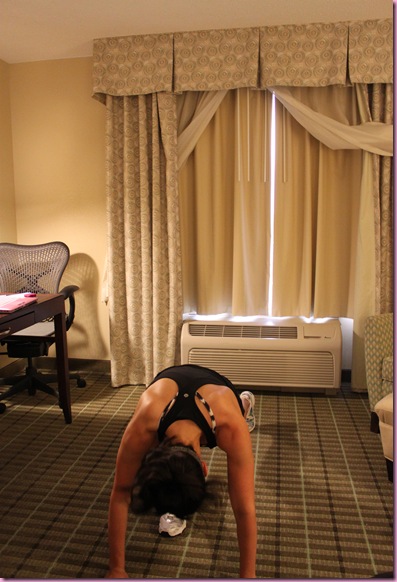 (doing some Bodyrock in the Valdosta hotel)
The only kicker is that some of the workouts require expensive equipment.
Here are the supplies that you may need to complete the Bodyrock workouts:
1. Jump rope and interval timer: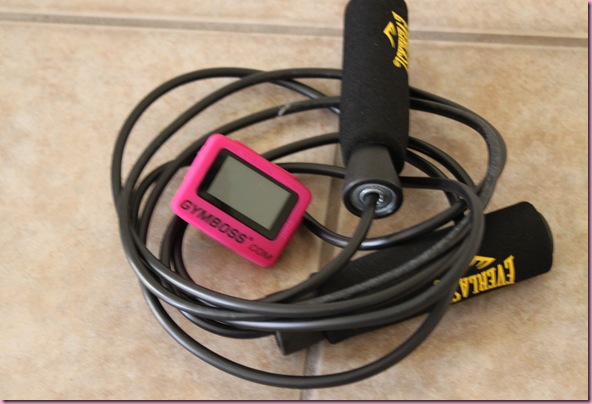 2. Sandbag: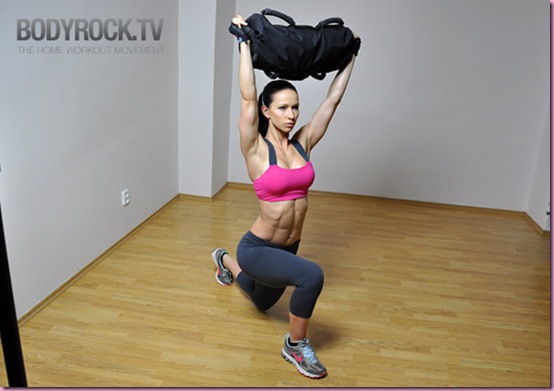 Source
3. Dip station: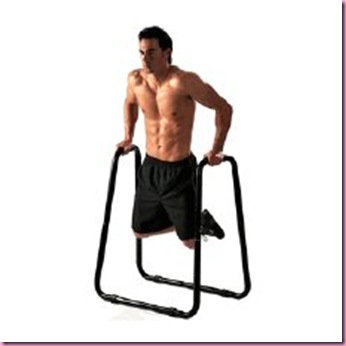 Source
4. Pull-up bar: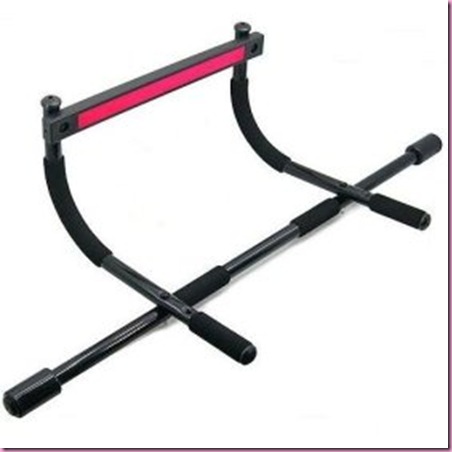 Source
The only supplies I currently own: jump rope and interval timer. These are the only two that I think are *worth* the expense, as many of the exercises can be modified using gym equipment or other variations of the move.
Let's be real here: if I bought all of the supplies for all of the workouts I enjoy, we would be in the poor house and I'd have nowhere to store everything. The interval timer and jump rope have been great investments- sometimes at night I'll jump rope while watching E! –that gets your heart rate up FAST!- and the interval timer is the #1 thing you'll need for the Bodyrock workouts. The timer is SUPER easy to use, and has different sound settings, so you can even clip it onto your workout clothes and set it to vibrate if you're working out in the gym.
Substitutions for the rest of the equipment:
Sandbag: For these exercises, I'll usually use a heavy dumbbell or a medicine ball. A reader also let me know that you can buy a duffle bag and fill it with bags of rice. Boom- instant sandbag 🙂
Dip station: For these exercises, I'll evaluate the muscle groups she's trying to target and usually they're a back/bicep combo move. Instead, I'll use the ballet bar at the gym to hang from, or just do the same move by using the cable machine. At home, you can do a bent-over row combo instead of the reverse pull-ups. To make your own dip station, check out *this link*
Pull-up bar: For these, I'll use the assisted pull-up station at the gym. You can also do lat pulldowns to work the same muscle groups (back and biceps). These are actually pretty reasonable—you can find a pull-up bar for around $20 if it's something you'd like to invest in.
Hope this helps those of you who were curious about how to adapt the workouts without equipment. If you can, I recommend doing the workouts at the gym, so you have access to other supplies. Nothing will make you feel hardcore like sporting an interval timer and busting out a Bodyrock workout 😉
We're off to take Bella to the park and then see where the day takes us.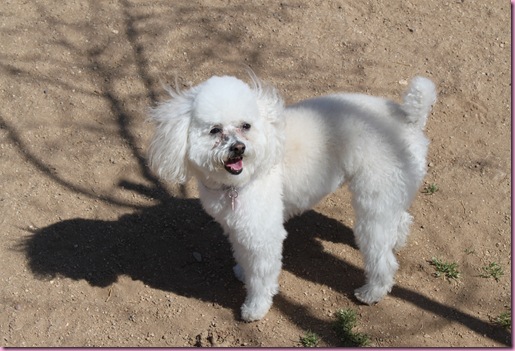 xoxo,
Gina
Something to talk about: Are you a home workout or gym workout fan? Do you own any home gym equipment?
Today's tip: Protein powder is an excellent supplement to one's diet, but shouldn't be used as the sole provider of high-quality protein. Our body goes through protein powder extremely fast, so it's a good idea to use *real food* for protein and muscle repair. Use the powdered stuff as it's intended: as a supplement. Need help choosing a protein powder? Check out *this post* 😀