All-time Favorite Fitness Tips
After reading your amazing thoughts on the recent organic studies, I thought it would be fun to talk about the BEST health and fitness tips. Since it's been a journey for me to get into my groove with healthy eating and working out -I'm still learning and changing things as time goes on- a few of the things I've learned have stuck with me and helped me and encouraged long-term success.
My Favorite Fitness Tips
-Create a plan. It's much easier to take steps to achieve goals if there's an action plan in place. Taking time each week to think about what classes I'm taking/teaching, prep some meals, and grocery shop makes healthy eating and fitness more attainable during the week. Recently, I started posting my fitness schedule and recipes I'll be making that week.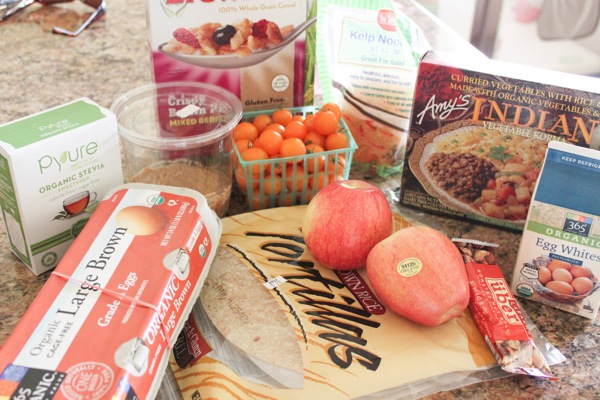 -Look at the forest, not the trees. Assess your improvement over time, and if you have a day where things don't go as planned, just hop back on the wagon as soon as you can. What you do in the grand scheme of things matters so much more than a 1-day slip-up. Focus on the big picture and your long-term goals as motivation.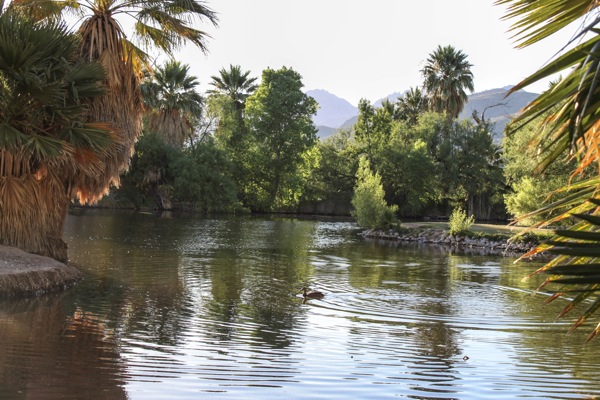 -Quality over quantity. I'm going to go ahead and say that two-a-day workouts are unnecessary. It's a quick recipe for burnout, and a waste of time unless you're training for a major athletic event. If you push yourself while you're at the gym, a great workout shouldn't take more than an hour, including cardio and weights. This is one that really held true to me after having Liv. Since time at the gym is shorter and less frequent, I make the most of my workouts.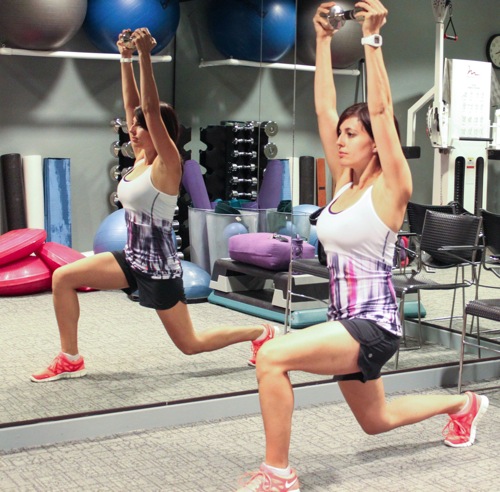 -Good shoes make a huge difference! It was so hard for me to initially start running because my feet would hurt. After getting my stride checked at a local running store and fitted with new shoes, running felt so much better. A lot of the running and workout gadgets are overrated, but it's important to have quality shoes that are in good condition.
I asked some of my blog friends if they'd mind sending in their favorite health/fitness tips, and here's what they had to say: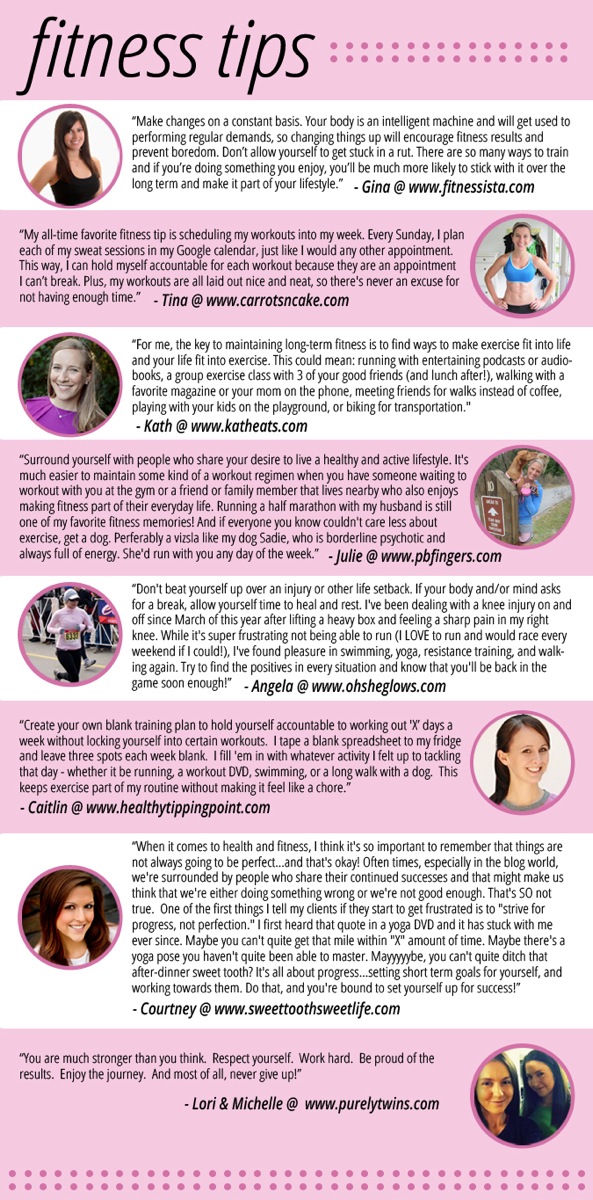 Thank you so much to Tina, Kath, Julie, Angela, Caitlin, Courtney, Michelle and Lori for the awesome tips (and to Katy for the beautiful graphic)!
What's the one piece of fitness/health advice you would share with a fitness or clean eating newbie?
Hope you have a wonderful day and I'll see ya later!
xoxo
Gina