Lavender and honey salmon
I never, ever would have thought to do this.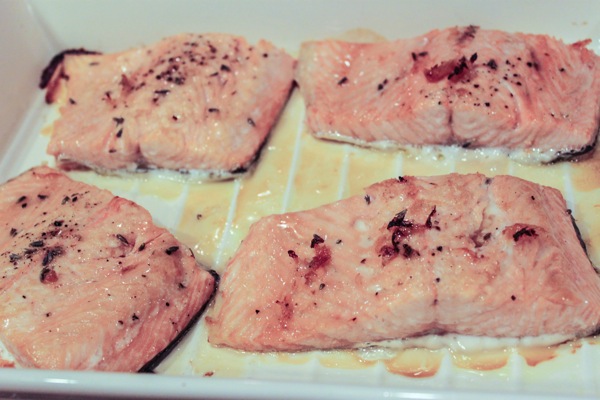 Looks like regular salmon, right?
Nope, it's coated in a mix of dried lavender and honey. Best surprising combo I've had in a looooooong time.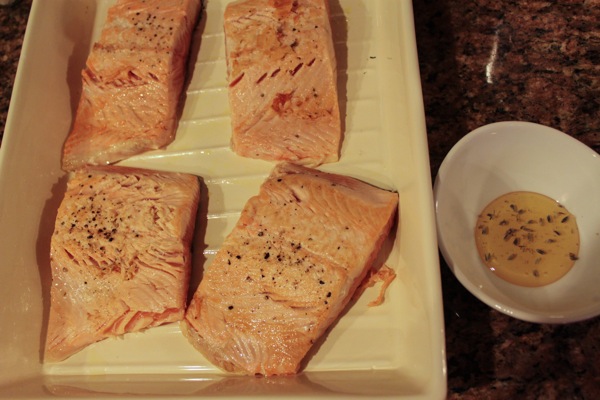 Since my uncle the cheffer has been staying with us, we talk food pretty often. He's given me some great tips (like the bolognese spoon!) and will throw out recipes like it ain't no thang. I want to carry my notebook around for the next time he starts listing off ingredients.. I'll be prepared 😉
The other night, we were talking about our love of salmon (and the fact that we never know where Tucson salmon really comes from. It's never "fresh"- it's fresh-frozen) and he mentioned a lavender-honey salmon he made a guest at his restaurant.
"You just cook it the same way I taught you: salt, pepper and pan sear
drizzle with a mix of honey and dried lavender – easy on the lavender, though, that stuff is TNT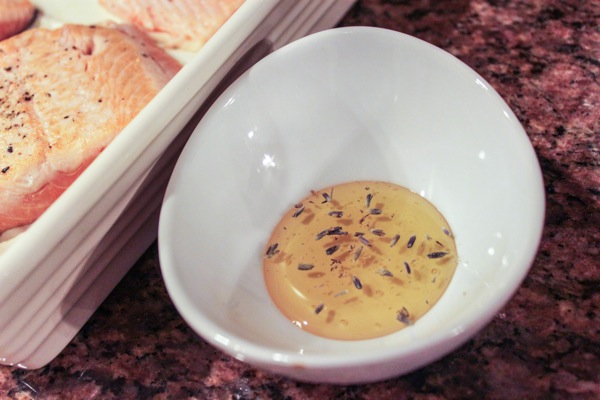 and bake it off, drizzle with more honey and lemon when it's finished"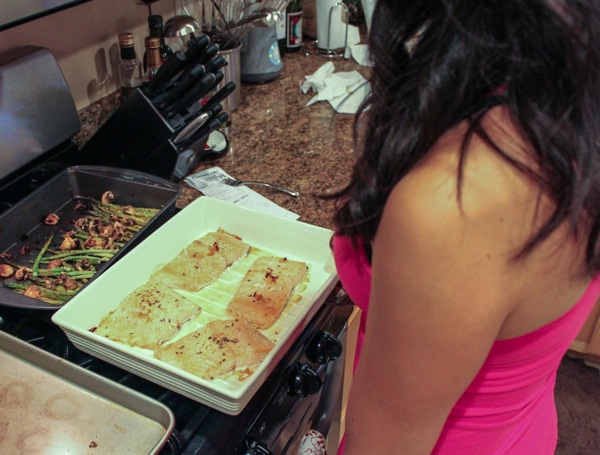 SUPER easy and soooooo delicious. The honey created a sweet crust on the salmon and the lavender gave it a warm, earthy flavor. I always use lavender in sweet dishes (like blueberry-lavender ice cream) and will definitely start experimenting with it for more savory dishes.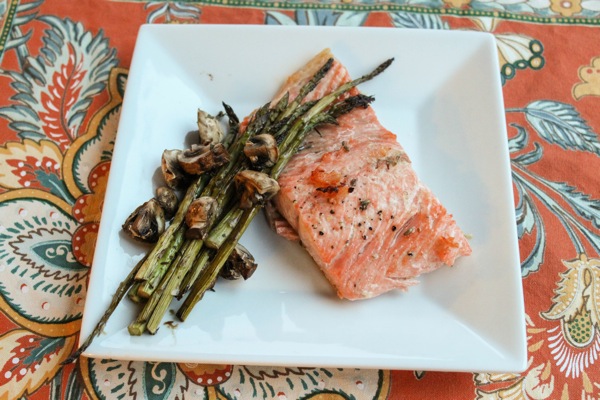 Kyle and Meg came over to join us, and Kyle showed up with my favorite gluten-free chocolate chips cookies. He's such a good brother 😉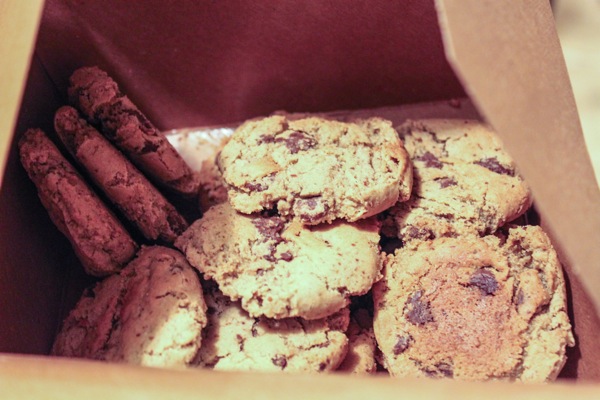 This morning, we're off on an adventure with the little cousins. Yesterday, we met up with my friend Michele for open play at the kid's gym and it was intense. Like an indoor playground free-for-all but with lots of screaming, running children. The kids all had a blast, but it scared me a little, haha. That's coming from someone who loves kids, too! But wow. Wow.
I'm gonna go ahead and have another cookie 😉
Hope you have a great day and I'll see ya later with an interview with a celebrity trainer.
xoxo
Gina
Something to do:
Don't forget to check out the Fashion page for Meg's new post! I love all of her posts, but have to say this one's my fave
New workout move! I'm a huge fan of combo movements that work multiple muscle groups and get your heart rate up. Check out this one:
Step forward into a lunge on an elevated surface (like a BOSU or step)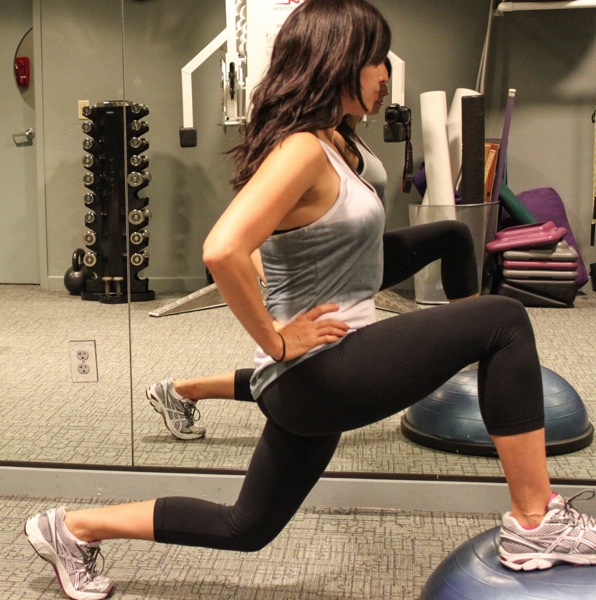 Using the forward foot to step back, come into a plank and then (optional) push-up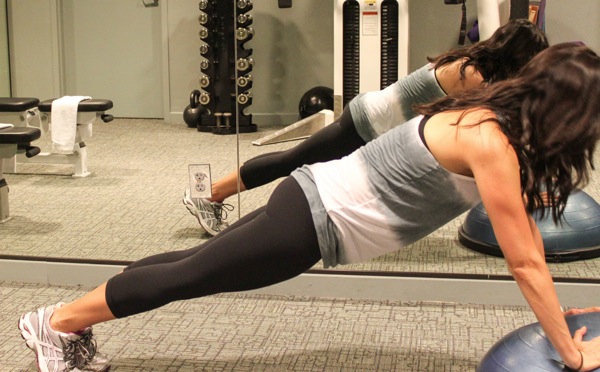 Keep your feet right where they are, and walk your hands back to your feet, keeping your abs engaged and eventually back up to standing. Repeat to lunge on the opposite side.
Something to think: