Summer Shape Up Wrap-Up + Throwback Spin playlist
Hi friends! How's the day going? Mine started off with a sweaty BODYPUMP class, and then I came back home for breakfast with the madre and Liv, and a trip to Nordstrom Rack to ride the train outside.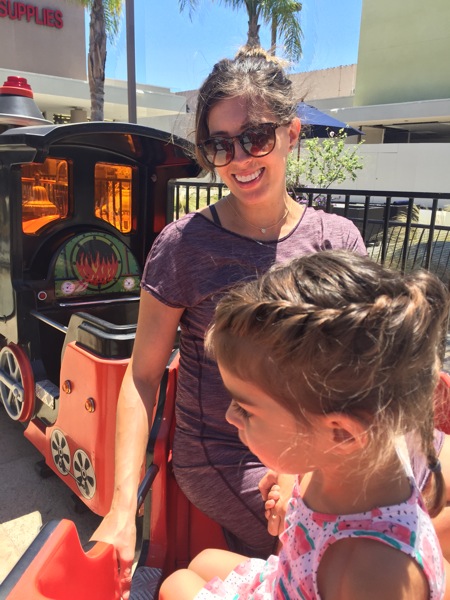 (I was like, "Woooo!" and Liv was like, "Mom, stop." haha.)
It was a great day to replace my sad lost sunglasses; Nordstrom Rack always has awesome deals. (They're very similar to these ones!)
Later tonight, I teach spin and am going to make a little salmon dinner for the fam. I've been trying to think of new ways to enjoy salmon -my all-time favorite way is the maple orange salmon from the book– but I'm going to switch it up a bit tonight. We'll see how it turns out. With salmon it could go one of two ways… there is no in between.
So today is Monday, and it's also the official end of Summer Shape Up! Yesterday was the last day, and it's hard to believe that it went by so quickly. I'm so happy that so many of you followed along and saw awesome results from your hard work. The check-ins were my absolute favorite. It makes me so happy to see your beautiful faces 🙂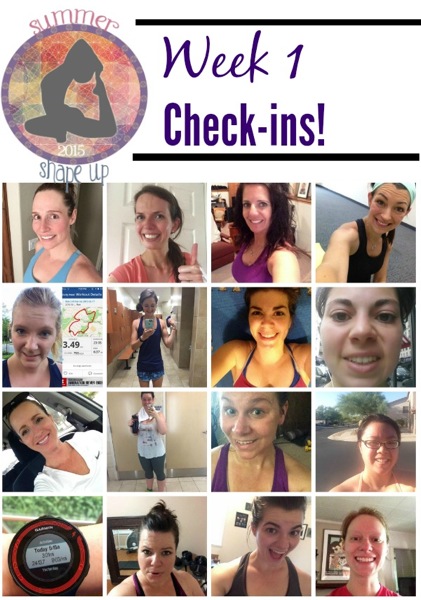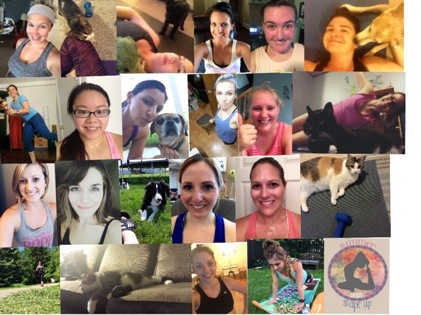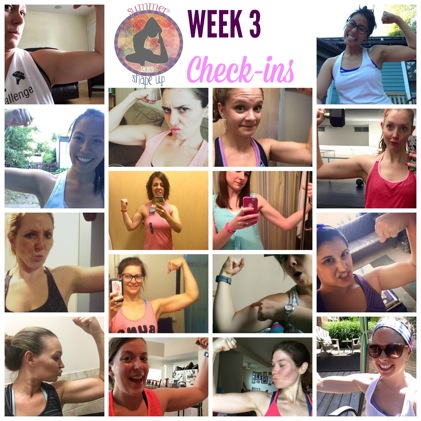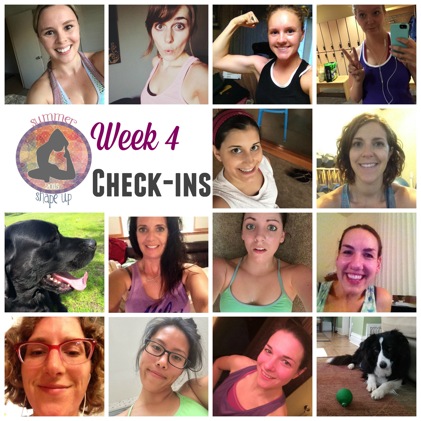 Thank you again for all of your feedback for SSU! I'm always working on making the challenges better for you, so if you have any ideas for Winter Shape Up, please leave them in the comments below, or shoot me an email (fitnessista at gmail dot com subject: SSU!). I'll be sending along some ideas for the rest of July to my newsletter subscribers, as well as monthly fitness calendars and meal ideas in August if you're looking for inspiration until then. And of course, I'll always be posting as many workouts, videos, tips and playlists on the blog as I can for ya!
Congratulations to our Week 4 winner, who will be getting a new fitness tracker (either a Fitbit or heart rate monitor; their choice!) a lulu tank top and a copy of "HIIT It!"

Grace G.!
The lucky lady has been emailed! Stay tuned for another giveaway coming up this Wednesday. 🙂
Since it's spin night tonight, I spend some time in the afternoon brainstorming some new playlist ideas. I came across a 90s playlist a couple of weeks ago, and it was the first "old" playlist that I LOVE. Usually they're just a compilation of songs that were overplayed and I now despise. (Ok, so "Mambo #5" falls into that category but I like the rest, and "Come On Eileen" is my favorite song ever.)
I was inspired to create my own throwback playlist. I'll probably put a couple of these on tonight's playlist -I try to avoid "all or nothing" type playlists because I want to have something for everyone in class- and am excited to use them for my own workouts.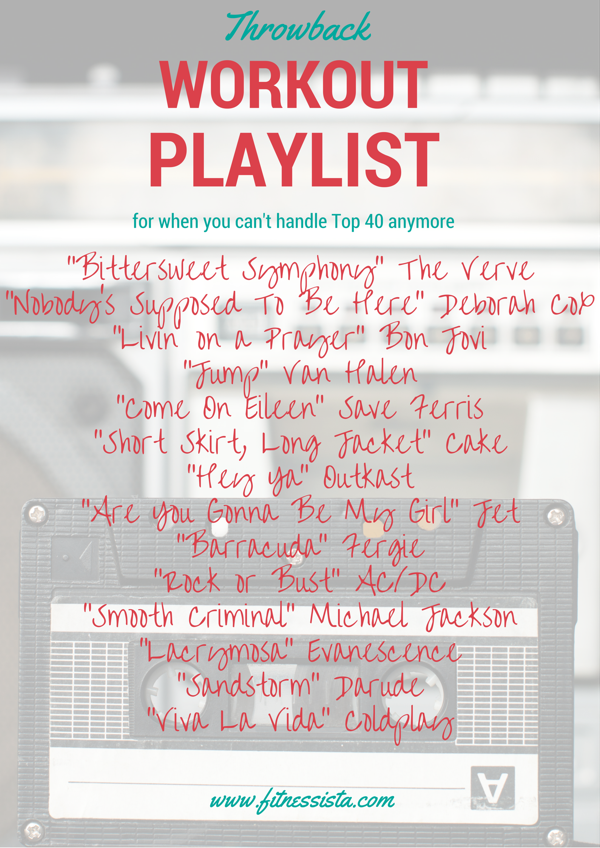 Is there a Top 40 song you can't stand right now? Favorite song of all time? What was today's workout like?
Hope you have a great night!
xoxo
Gina