Anniversary sale favorites
One of my favorite times to stock up on staples and gifts is here: the Nordstrom Anniversary Sale! re="nofollow" target="_blank"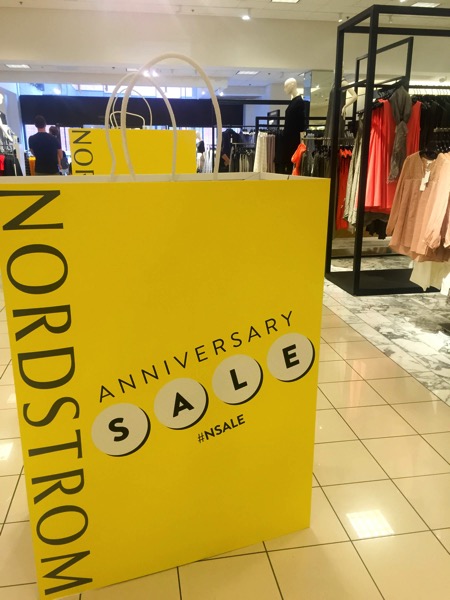 I always look forward to this sale, because they offer new pieces for the upcoming season at a discounted price. It's a short amount of time to enjoy amazing deals before the items are switched back to their original price. It goes by quickly, and a lot of my faves sell out, but it's definitely a shopping rush. I thought I'd share some of my favorites if you're planning on hitting up the sale this week!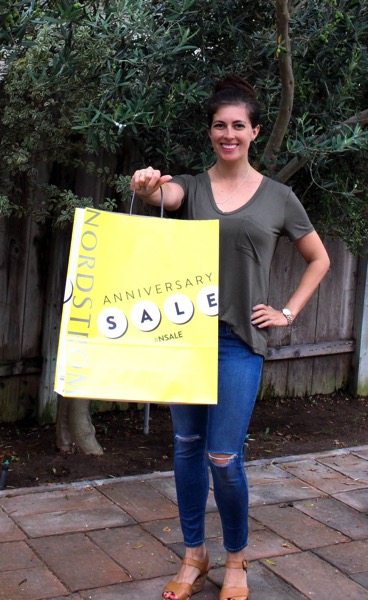 (Wearing this Lush tee -only $15- and jeans very similar to these)
I had a few minutes to check out the sale in person,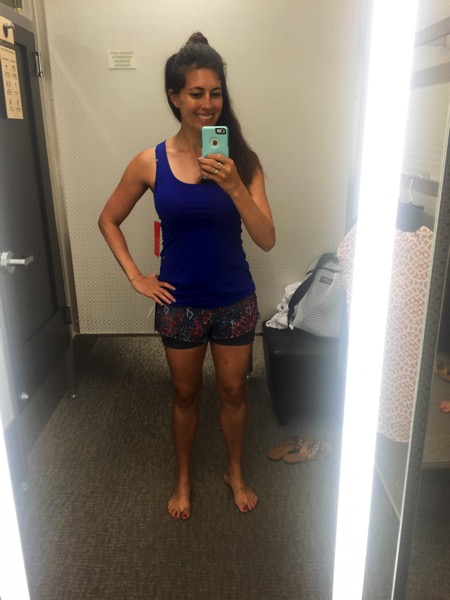 (trying on these shorts and this tank before purchasing)
but our store was already pretty picked over. Thank goodness for online shopping. 🙂 Here are some of my faves!
Fitness finds
Tanks and tops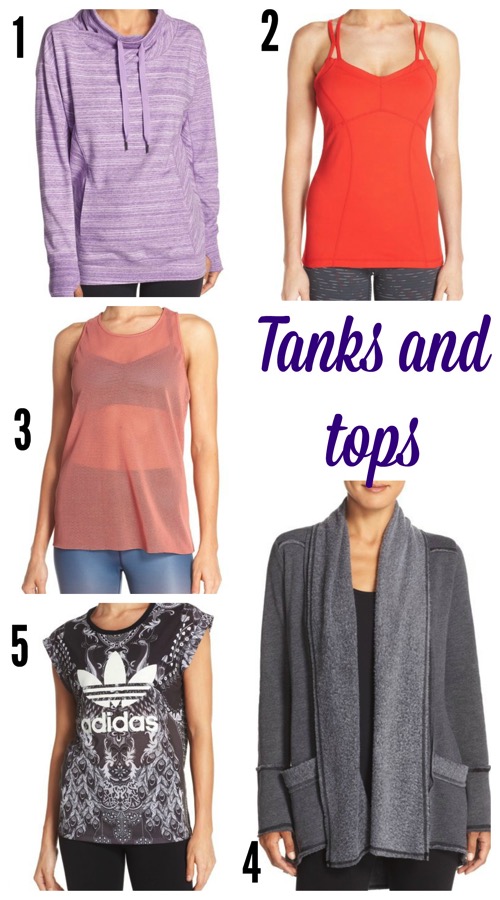 Leggings and shorts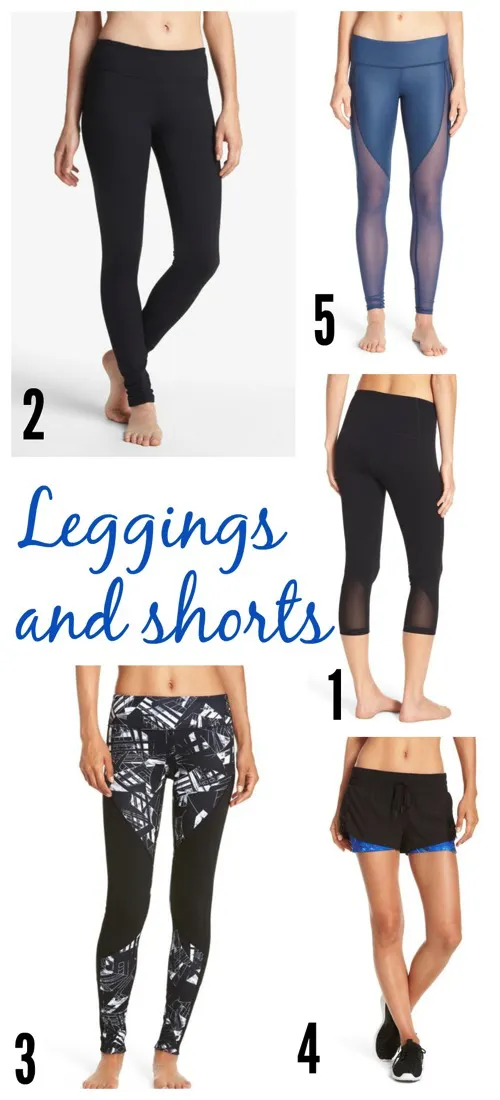 Zella high-waist crop leggings (love the flattering cut on these)
Zella live-in leggings (THE BEST)
Sports bras

Moving Comfort Juno bra (this will LOCK the girls down haha. Awesome support)
"Real life" clothes 🙂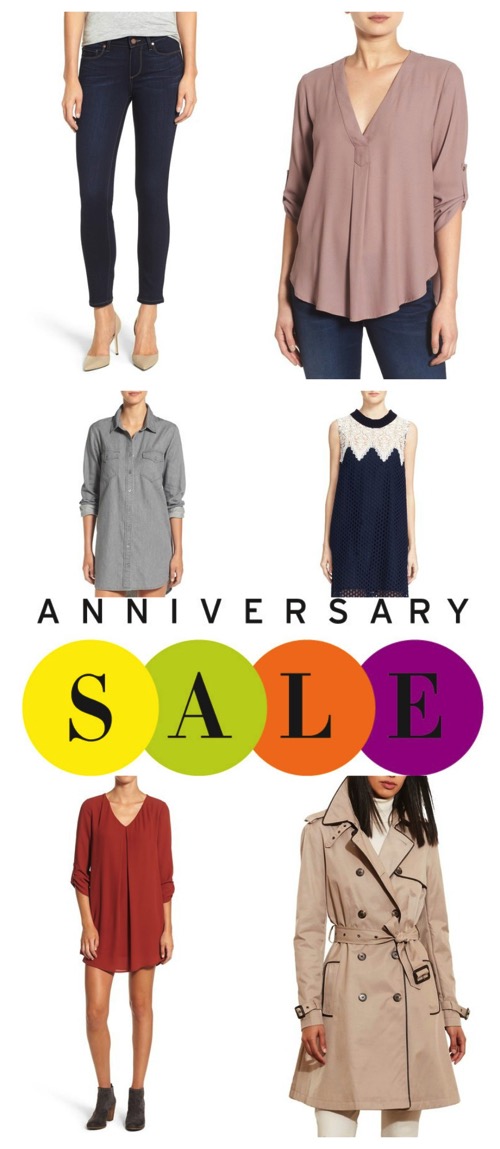 V-neck crepe blouse (I want every color)
Denim shirtdress (only $42!)
Shoes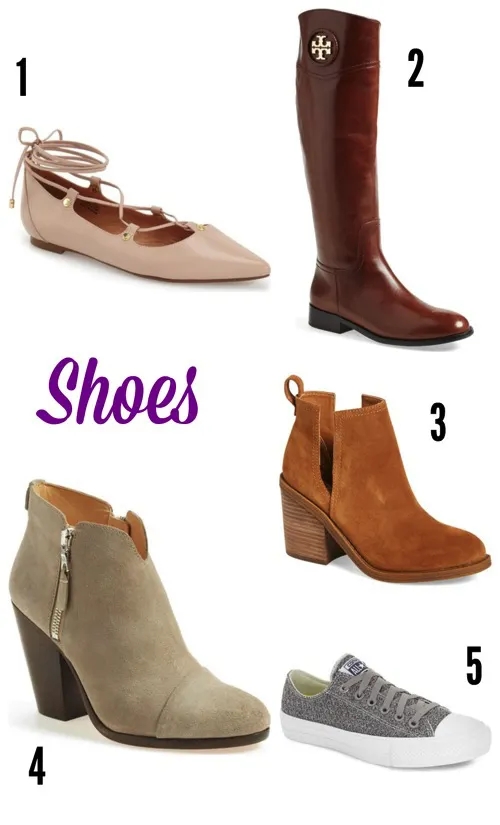 Pointy toe ghillie (I have a black pair but love the nude!)
Tory Burch riding boot (SWOOOOON)
Handbags and accessories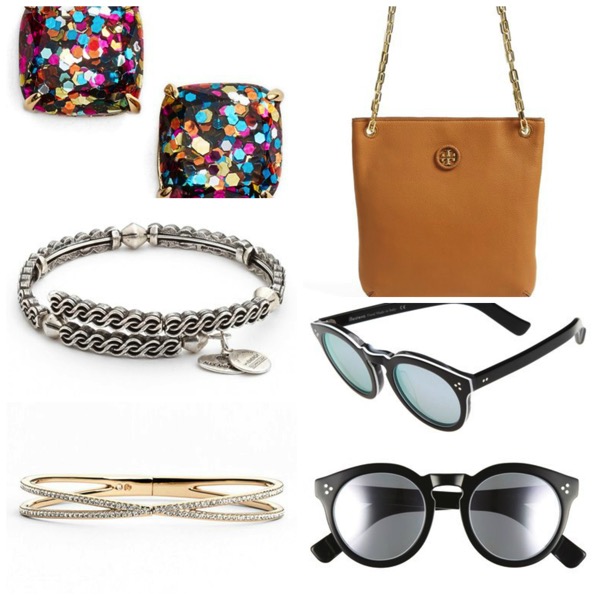 Kate Spade sparkly earrings (only $20. What a cute holiday hostess gift or stocking stuffer)
Have you hit up the Anniversary Sale? Any awesome fitness finds lately? I am in love with these shorts. I usually wear leggings or these lorna Jane shorts for legs day, but I love the shorts liner in these ones so I can squat without fear of flashing. 😉
xoxo
Gina