Hey hey! How are ya? Hope you had a wonderful weekend! It's funny because by the time I sit down to write this post each week, Friday feels so long ago, but the weekend went by way too quickly. It was another fun and relaxing one, and we enjoyed celebrating the Pilot for Father's Day.
Livi is doing a fun camp this week, and I'm looking forward to teaching my usual classes, and starting to plan a fun party here at the house. If you have any awesome ice breaker ideas -many of us are new to town- I'd love to hear them!
Happy belated Father's Day to all of the dads out there, the dads who will be, and the mamas who do the work of two. The Pilot is such an amazing dad to Liv, P, and the puppers, and I am so thankful for him every day. I think he was just destined to be surrounded by a family of females who absolutely adore him.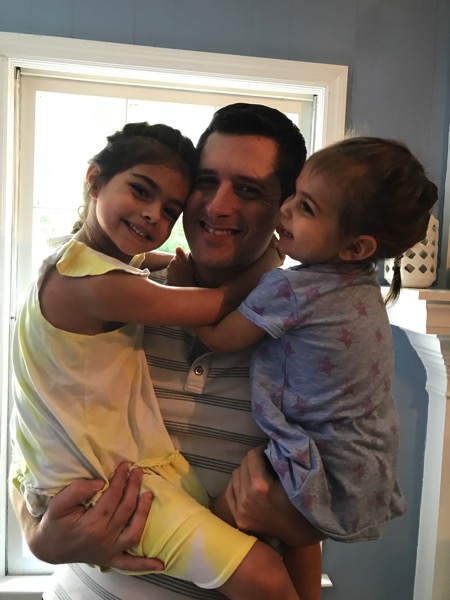 Some pics and adventures from the weekend:
Friday afternoon, we stopped at Toys R' Us, where our 20-month old let us know repeatedly that she wants a truck.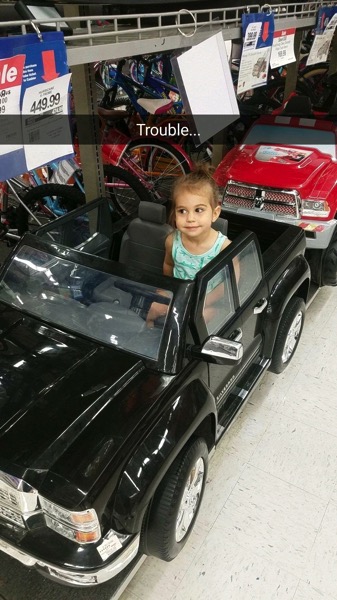 (We abstained for now, even though it would be super cute to see Liv driving her around in it.)
I also have to tell you guys that she is obsessed with this song. We don't even really listen to country -we used to way back in the day but it fell off the radar- but they played it at the bowling alley, and she was dancing like crazy. I'll play it it for her sometimes on Spotify, and I thought it was pretty hilarious think of her bumpin' Luke Bryan in her Silverado truck.
Friday night, we had a date night!
I dressed exactly like my Bitmoji.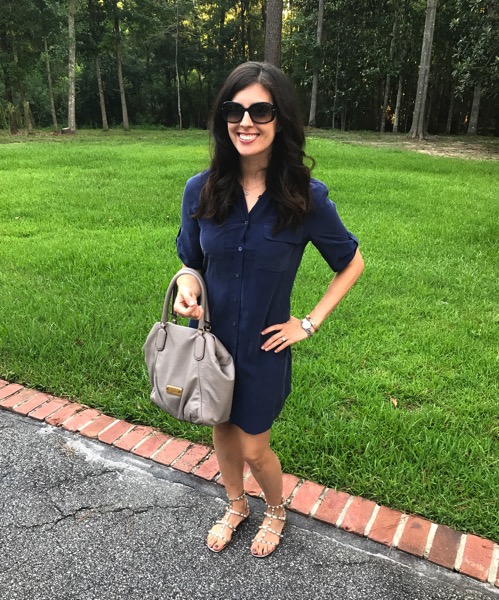 haha.
Our sitter came over after the girls were crashed, and we headed downtown to grab drinks and dinner at Bistro. We haven't had Bistro since the last time we were here, and could vaguely remember what we'd usually order and if we enjoyed the food. (The Googles verified that the last time we were there, the food was not good.) We really only remembered the interesting artwork on the walls. Dinner was pretty good!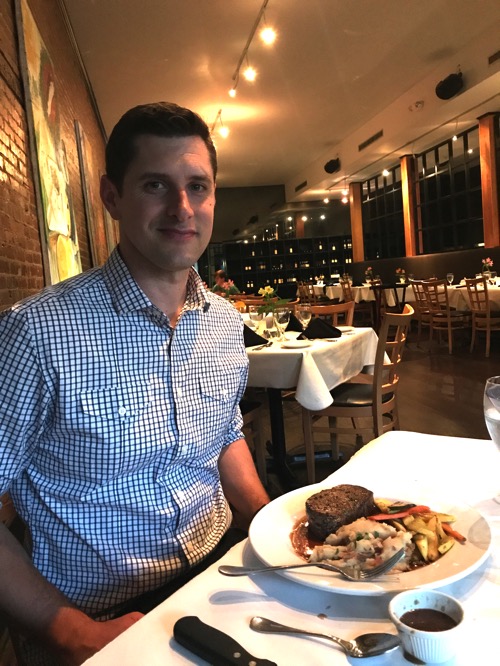 (plus my date was kinda charming and handsome) 🙂
We shared a shrimp cocktail and salad, and for my entree, I rolled with the blackened grouper. It came with mashed potatoes (that did not taste like they were from a box) and sautéed veggies.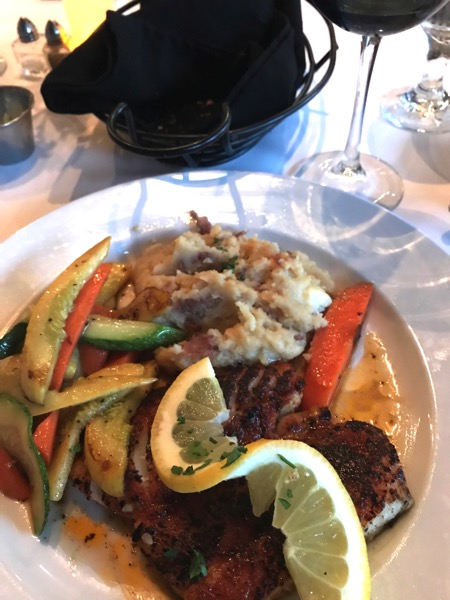 We also shared this enormous blob of melted ice cream, housemade caramel, chocolate sauce, and a thick, gooey brownie. I know, right?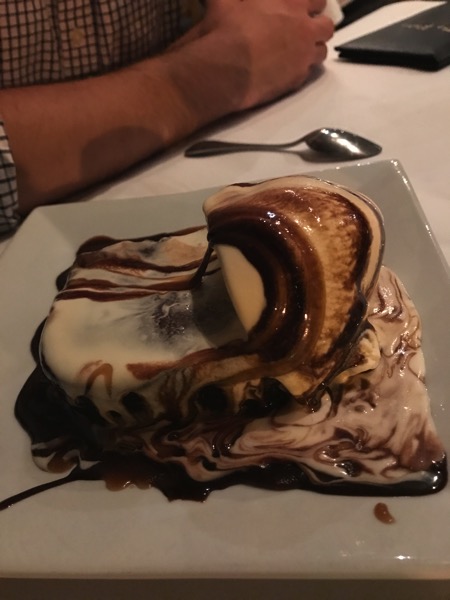 Saturday morning, I took off to a friends' baby shower, and the Pilot took the girls to Wild Adventures. Wild Adventures is a random theme park we have here in Valdosta, and it has grown so much since the last time we were here. They have a small zoo, tons of rides for the kiddos, a water park, splash pad, and safari train. I'm sad I missed it because apparently the girls lost their little minds. They LOVED it.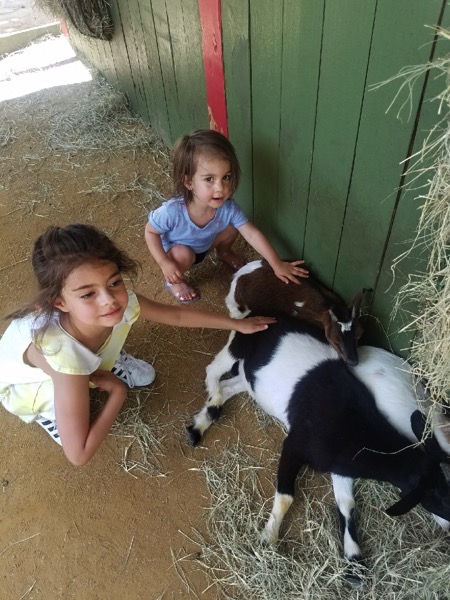 Saturday afternoon we hung out, and during naptime, I caught a Physique 57 online workout. It was a 60-minute one, and my legs were crying for mercy.
We made dinner here at home, and Sunday morning, we got ready to celebrate Father's Day. I did the same thing the Pilot did for me on Mother's Day weekend: while he was still sleeping, I got up with the girls and took them on a mommy-daughters date so he could sleep in and enjoy a slow, quiet morning.
The girls and I had an awesome breakfast at the Egg & I,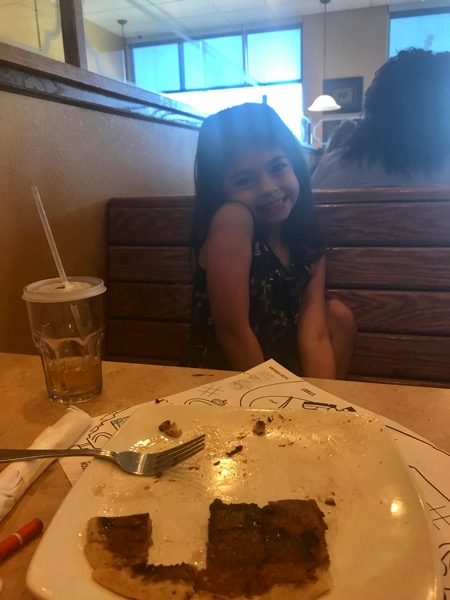 and then we headed to the park. The weather wasn't hot at all yet, so we could play for over an hour. We grabbed a snack and then went to meander around Target for some supplies + the usual Target impulse purchases until the Pilot called and said he was awake.
We shared cards, enjoyed lunch together, and headed to Home Depot the pick up a new grill. We're so excited to grill on our new patio!! I'll be wrapping up veggies and marinating chicken for dinner tonight.
The rest of the weekend was pretty chill. I started reading The Nightingale and can't.put.it.down. I'm only 1/3 of the way through and it's already one of the most intense, beautifully-written books I've ever read.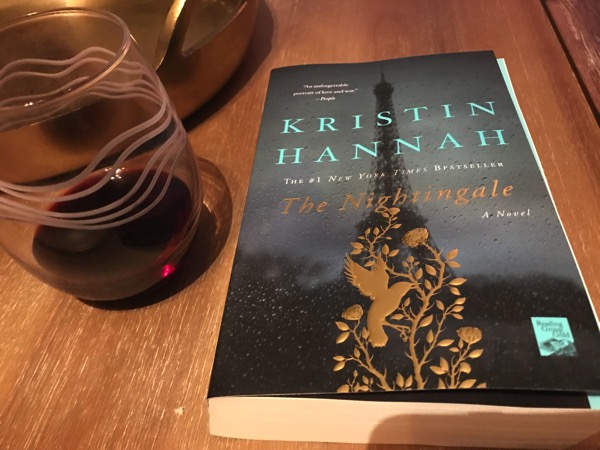 Hope you enjoyed the weekend, too! What was your favorite thing you did/ate/read over the weekend?
xoxo
Gina
Looking for a workout? Try this one!