Hey guys! How are ya? Hope you're having a fabulous morning. First, let's get to the winner of the Pure Market Express giveaway:

Congrats, Kristina! Send me you info to fitnessista at gmail dot com so we can get your goodies on the way 😀
Last night after work, I came home to THIS: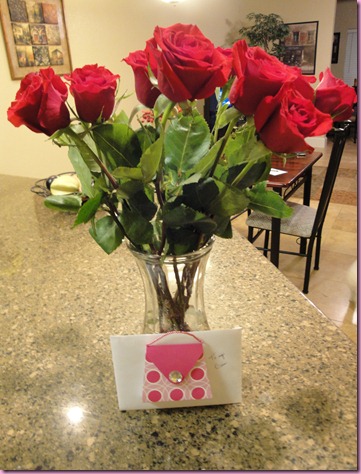 Swoon city, my friends 😀
The pilot and I had made dinner plans and after discovering that all of our favorite places are closed on Monday, we went to the Bistro, which is notorious for being overly salty and overpriced.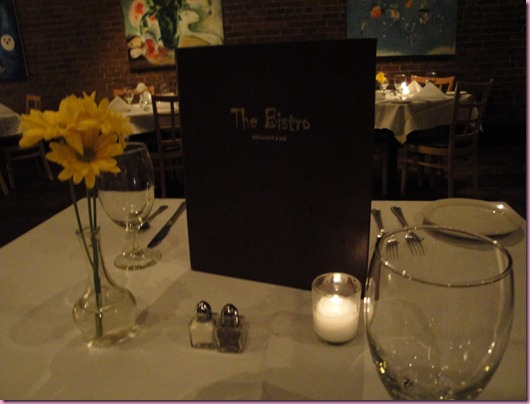 I drank club soda with a splash of cranberry: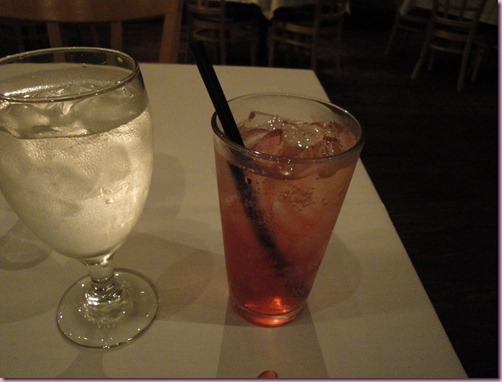 While we were waiting for our appetizer, we took turns naming the funky art on the walls.
This is rose-headed boob grabber: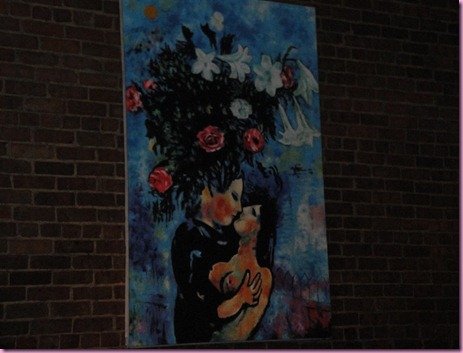 and Vertebrae Strike.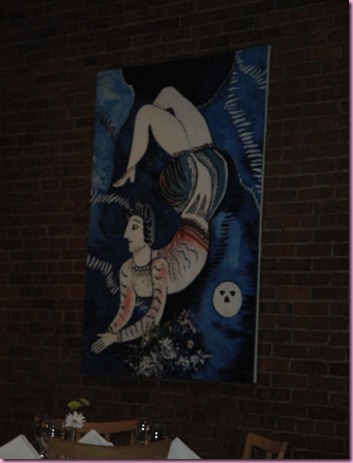 For an appetizer, we chose the sesame-crusted tuna, which was pretty tasty wasty.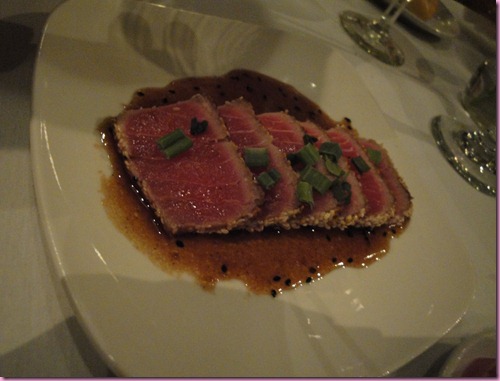 So was the salad: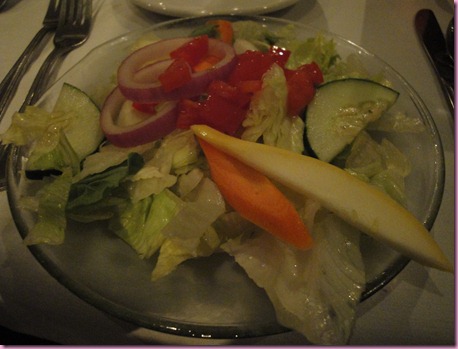 Our entrees, however, were pretty lackluster and terribly overcooked.
The pilot said his lamb was dry and chewy, and my salmon was likened to an eraser.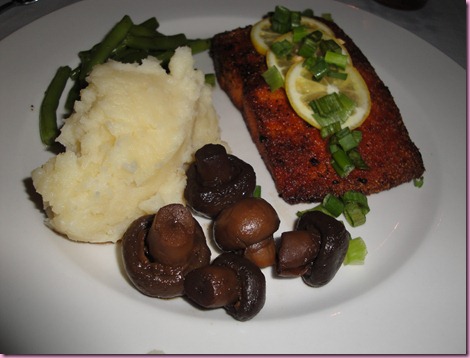 I munched the salmon edges, but couldn't do any more.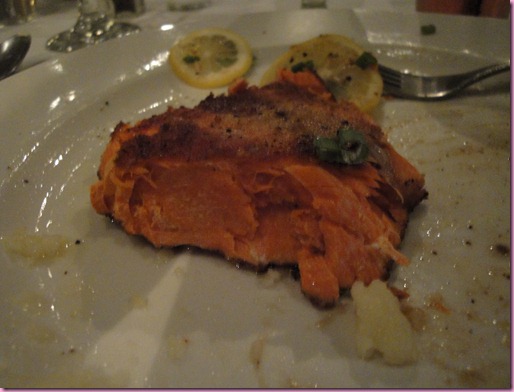 I did eat all of the veggies and ALL of the potatoes (the pilot was shocked- I'm not a potato fan), and I'm 100% certain the potatoes came out of a box. You don't get that texture by mashing and whisking… you only get that texture by adding potato flakes to milk. I was so hungry and since the salmon was terrible, I just killed the veggies.
This morning's bfast was a thousand times better.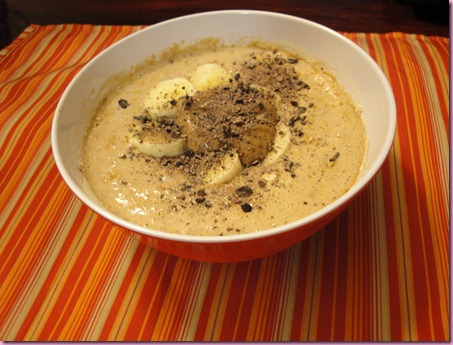 Overnight protein chia oats with:
-1/2 C oats
-1 C almond milk
-1 T chia seeds
-1 T brown rice protein
-1/2 sliced banana
-1 T almond butter
-1 T maca
Amazing 😀
I'm off to pump some crazy iron, but I'll see ya back here later today!
xoxo,
Gina
Something to read: My review for Crystal Light Pure Fitness + info about their $500 giveaway
Something to do: This leg workout from the very first Summer Shape Up
LEGS:

   –5 minute cardio warm up
    –Leg extension machine
    –Calf raises on a step  (if this is too difficult, just stand on the floor instead of on the step and use your body weight instead of dumbbells)
    –Squat jumps  (as many as you can for 1 minute total)
    –Lunges (use dumbbells or body weight)
    -Jumping jacks (as many as you can for 1 minute)
    –Stability ball hamstring curl (if this is too difficult, use the hamstring curl machine; to make it more challenging, do one leg at a time)
    –Wall squats (Hold for 30 seconds with 30 seconds rest in between; 3 times)
    –Dolphin plank (hold 30 seconds) then do a side plank  for 30 seconds, other side 30 seconds, then back to dolphin plank for 30 seconds
    -10 minutes on treadmill (walking or running with at least 2% incline)