Summer 2017 Musical Cardio Workout
Hey friends! Happy humpday! How's the week been? It's back to raining like crazy over here. I really like the rain -it keeps the grass and trees so lush, and prevents it from getting too hot- but I need some new ideas to keep the kiddos entertained.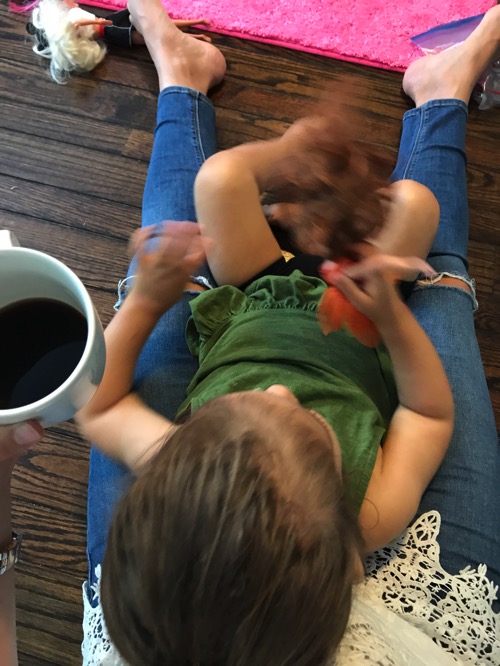 (Don't worry about potentially spilling that coffee on P's head. It was ice cold. #momcoffee)
We've been to Jumpin' Jacks a LOT, and spend copious amounts of time playing up in the playroom, going for froyo runs,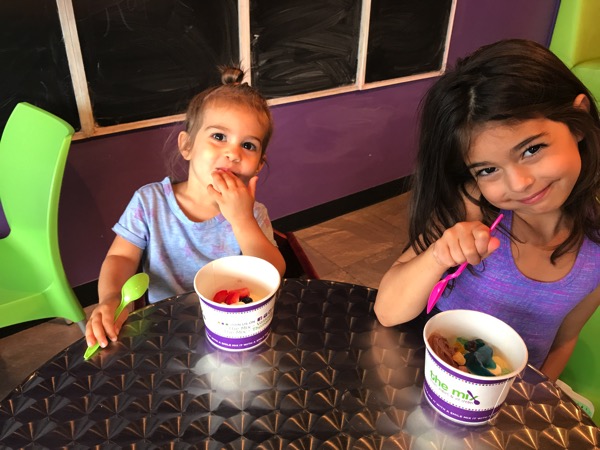 (isn't The Mix cute?! Also, they have hot sauce as one of the ice cream sauces. WHO DOES THIS? I love hot sauce more than anything, but that is a bizarre combo. Am I missing out on something awesome?)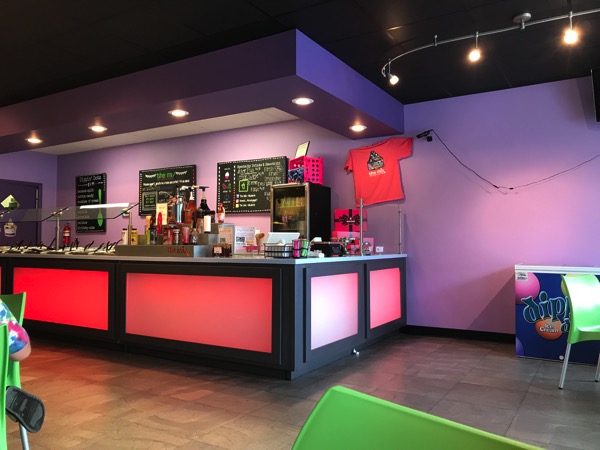 (On the shelf: bottle of Texas Pete)
and puzzles/coloring. It was Liv's favorite day of the week, Taco Tuesday, so of course we celebrated with some shrimp mojo tacos from Sunbasket.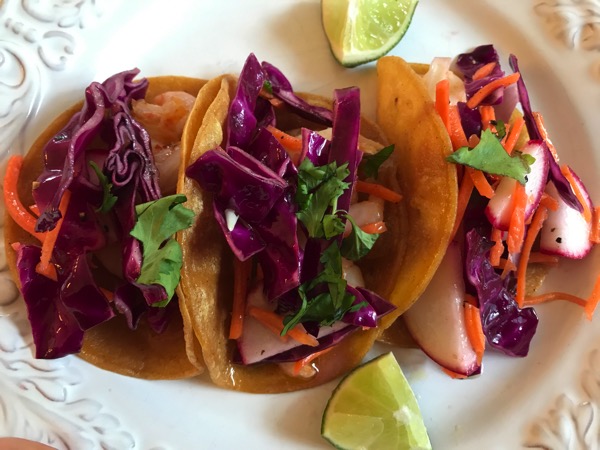 I mentioned before that we switched to the family plan a couple of weeks ago, and I haven't been as impressed with the menu selections. The majority is tacos, tostadas, and stir fries. We love these things, but Sunbasket was one of our ways of getting the kiddos to try new entrees and flavor profiles along with us. We got bibimbap this week and I was like YES. I'll see how the next couple of weeks go, and switch back to Blue Apron for a while to change things up.
For yesterday's workout, I got in a long spin session in the garage reading The Nightingale. It's the reason I've been staying up wayyy too late this week, but I'm almost finished. So, so good.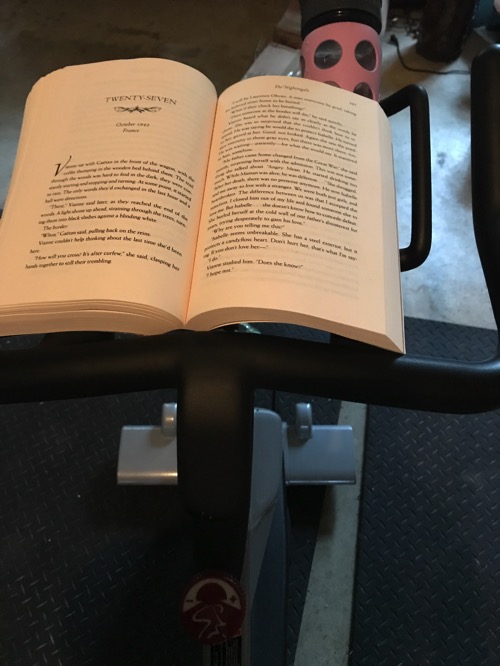 (I found myself naturally picking up my pace during all of the intense parts. Perfect interval training haha.)
Workout Playlist for Summer
For today's post, here's a new workout for ya! This one is a musical cardio workout, which is one of my favorite ways to get in cardio. You put in a playlist, and do what the music tells you to do. Faster songs are sprints; slower, intense driving beats are hills; and upbeat catchy songs are great for tempo work. Here's a little combo I put together for you! You can do this one on any cardio mode of choice (Spin, treadmill, Stairclimb, elliptical) and as always, modify as needed.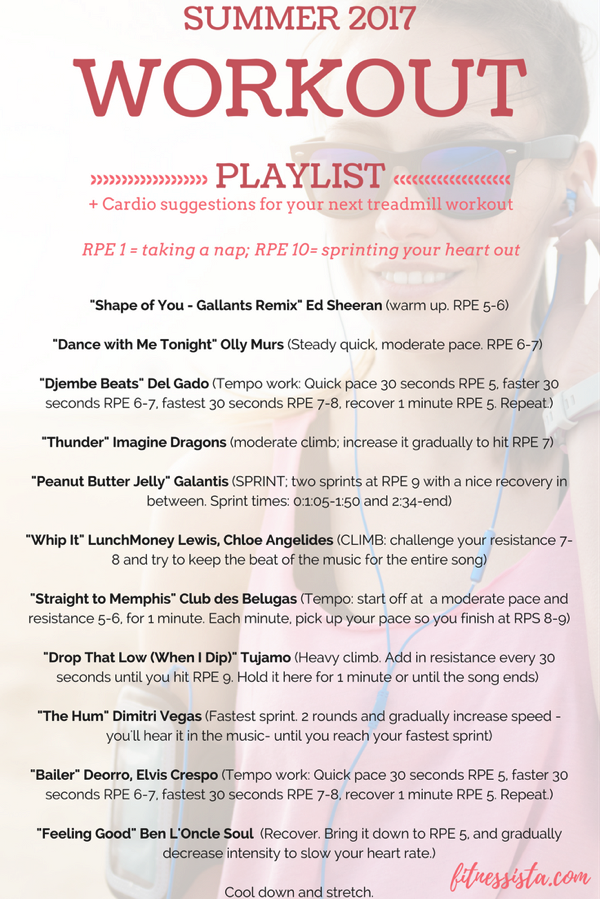 Pin it for when you need some cardio inspiration!
A Spotify playlist to go along with it (with some of my favorite spin songs):
Tell me, friends: What do you usually do for cardio? Any tricks you use to make the time fly by? Current favorite song for workouts?
xo
Gina
SUMMER SHAPE UP starts July 17! To get the full workout calendar and everything in advance, make sure you're signed up for my email list. <3 You can sign up below, or in the header of the blog.