(+ why is Mexican food so bad here?)
Hi friends!! How are you? Hope you're having a wonderful morning. How was the weekend? Ours was low-key, and a lot of fun.
Monday morning, I was able to hit up the gym for a quick weights circuit. I'm starting to feel more and more *normal* and while I'm not lifting heavy -I've been sticking with 10-lb weights- it feels so good to use my muscles again. Whenever I do strength now, I FEEL it the next day. (Not in a bad way! It just feels good to be a little bit sore, and to sweat again.) I did 20 minutes of walking, and a quick circuit of lunges, upright rows, squats and biceps curls.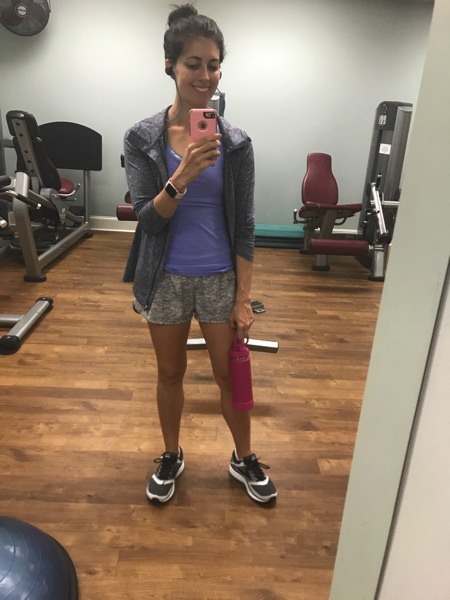 (Still loving the new Brooks!)
Friday night, the Pilot worked late, so I wanted to take the girls to do something fun. We go to Wild Adventures, the jumping castle place, and the park all the time, so in an effort to switch it up, we went to the mall to play games in the arcade.
They picked out necklaces from Claire's,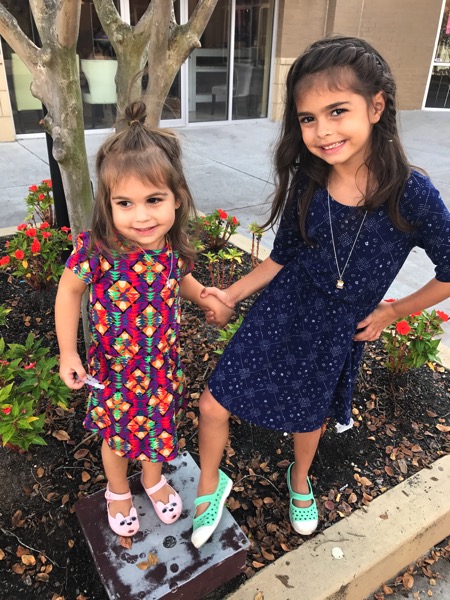 and we grabbed takeout from Friend's for dinner. The perfect girls' night. 😉
After the nuggets were in bed, I caught up on Grey's Anatomy and finally finished season 13. YOU GUYS. It was insane. I don't want to post any spoilers or anything like that, but whoa. I had a hard time sleeping because my adrenaline was through the roof haha.
Saturday morning we all slept until 9 (!) had breakfast here at home, and took the girls to a birthday party. The rest of the day was chores around the house, and then we went to El Toreo for dinner. I used to call El Toreo "TGI Viernes" (like TGI Fridays) last time we were here. It has similar decor with the hanging lamps, and it's pretty bland Mexican food. To be totally honest, the Mexican food here in V-town is pretty terrible. (If you're local and know of an awesome spot, please let me know!) And that's not me just being silly because my family is Mexican and I've had the good stuff, but because I don't want Velveeta cheese in my enchilada.
At least it's hard to mess up chips, salsa and a margarita. 😉
Oh, and you can't mess up fried ice cream.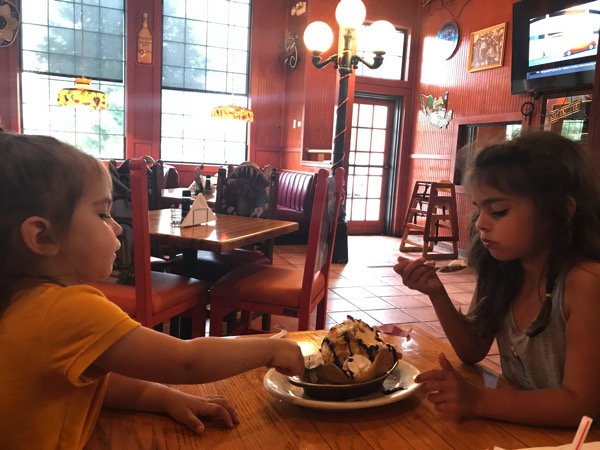 Sunday morning, we had breakfast at the country club,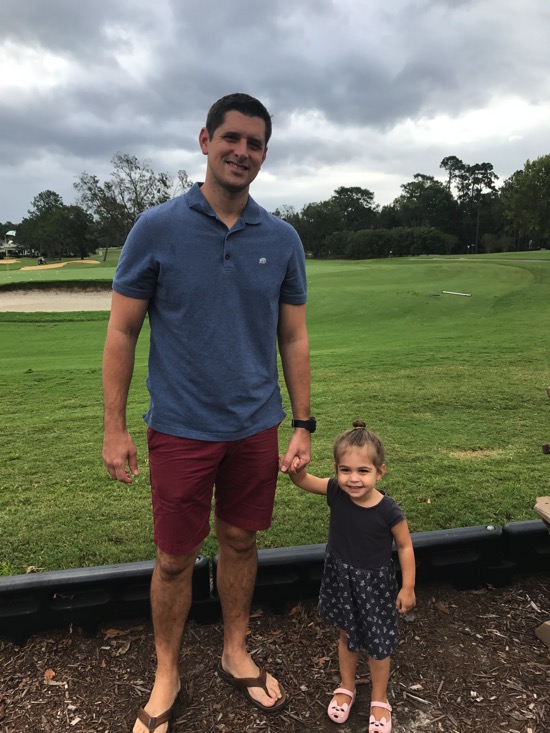 (that little bun!)
and it was our first time trying out the buffet. They had so much good stuff! I grabbed a salad, veggies, and salmon, and then went back for an egg scramble and piece of pecan pie. <— gotta get ready for Thanksgiving
I made a blog recipe -can't wait to share it with you tomorrow!- and read more of Lilac Girls. It's such a powerful read, and beautifully written, but it's been heavy on my heart. I need some fluff reads in my life asap.
There weren't a ton of pics on the phone from this weekend – I've been trying to unplug Sundays a bit more- but here are two random ones:
a kids' cheese plate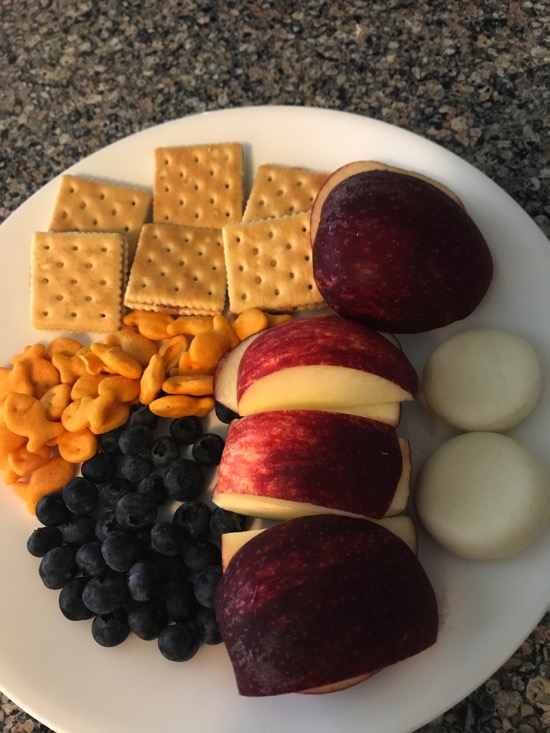 and maybe one of the best pics ever.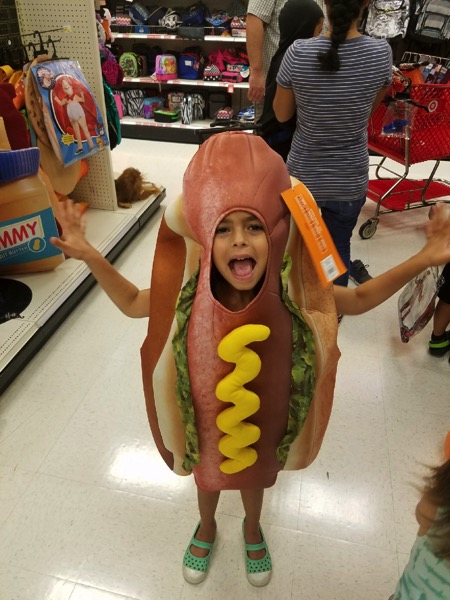 Saturday was an off day from the gym, but yesterday, I took a 30-minute Peloton spin class in the garage. A few people have asked me which Spin bike I use. It's this one! I got it when they replaced the spin bikes at the resort in Tucson (they let fitness instructors purchase them at a discount) and it's been an awesome at-home cardio option. The spin class was an 80's pop class, and it was SO GOOD. They even played my all-time fave song: Come On, Eileen. #80schild
Followed it up with two of these energy bites: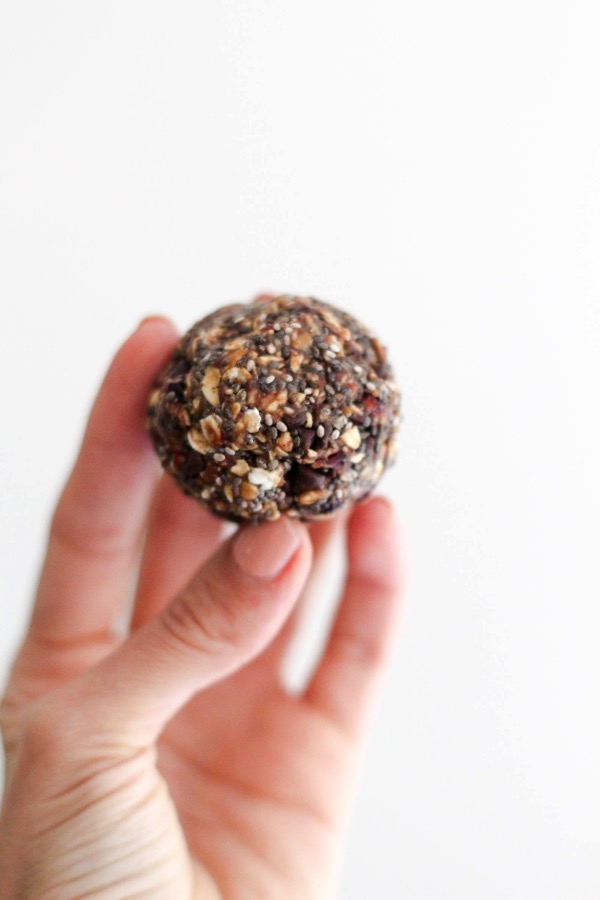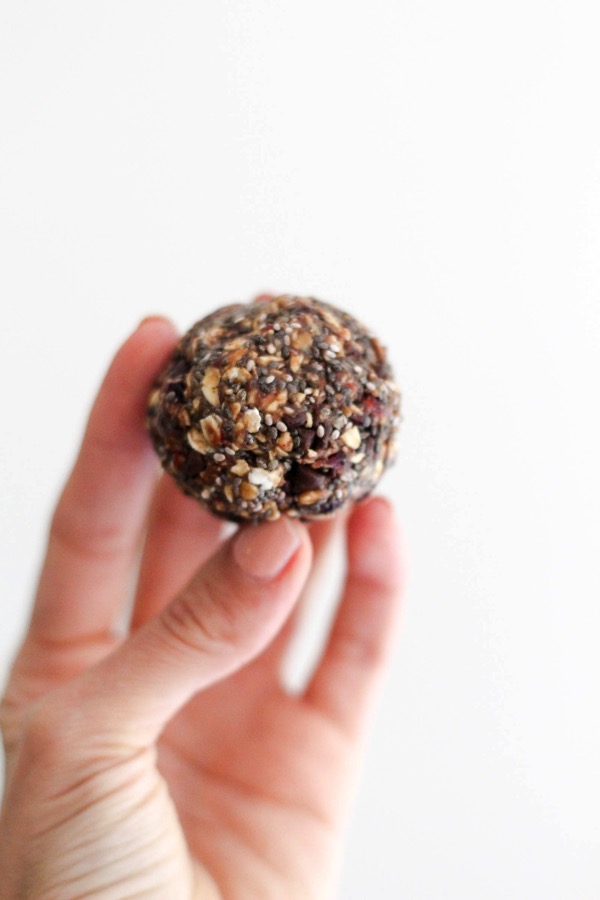 I hope you had a wonderful weekend, too!
What was the highlight? What's your favorite song of all time?
See ya in the morning with a new festive and protein-packed recipe.
xoxo
Gina
Looking for a workout? Try this HallowLEAN workout!