Hi friends! Happy Friday! Three cheers for the weekend. What do you have going on? Any fun fall or fitness events?? Livi has a birthday party to go to and I'm dragging out all of the Halloween decor, but other than that, we're just hanging out here. I'm excited to get caught up on life and work stuff, and maybe do a Physique 57 online class here later today. I've been working out at home a lot lately since I can't yoga yet -2 more weeks!- and it's amazing how much you can do when you don't have to factor in transportation time. Our little home gym is cranking along, and I'll share some pics of it soon.
In standard Friday fashion, here are some faves from the week and around the web. I always love to hear about what you're enjoying, too, if you'd like to join in the party in the comments below.
Liberty Station Bazaar posted this pic from last year's event. (If you're in San Diego, go!!! There are so many unique gifts, and it's a great way to get into the holiday spirit.) It made me lol. I look like such a candle creeper. Apparently I don't hide my love for pumpkin candles.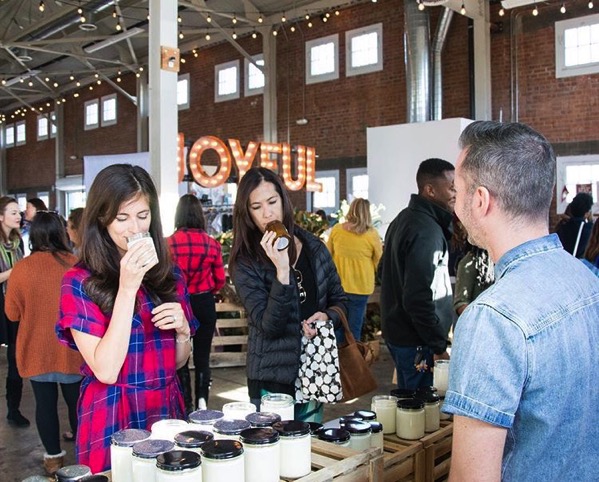 Barre Bootcamp is going strong! We started on Monday, and this challenge group is ROCKING it. If you missed out of registration, you can still sign up here and get the remaining challenge emails, plus all of the videos and Facebook group access.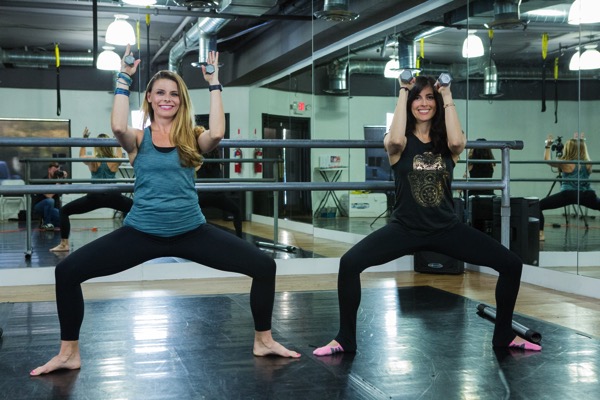 This pic. We were at Wild Adventures when madre was here, and they had some Halloween areas set up for the kiddos. They had bags of free popcorn, which P was stoked about, and in this pic, she's feeding popcorn to the decorative pumpkin.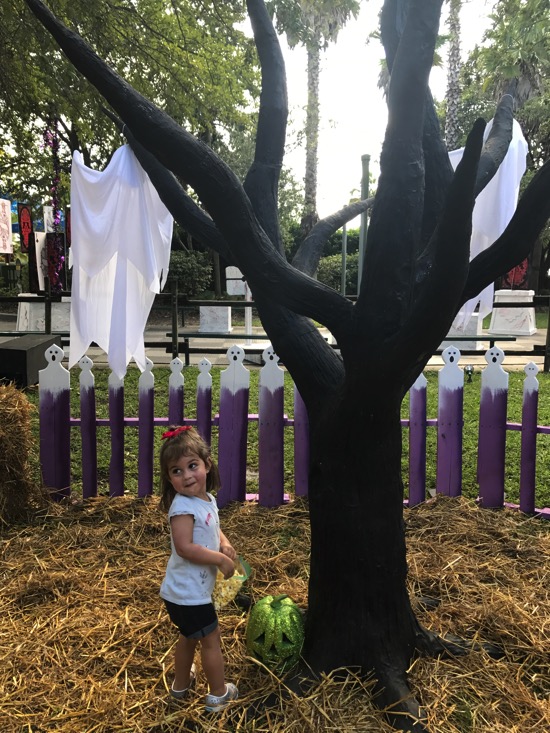 Madre stayed with the girls while we were in Chicago, and I asked her if she'd mind hanging out a couple of extra days so I could see her, too. We love having her here, and Monday night, we made chicken tacos with homemade tortillas. Livi is quite the tortilla rolling pro.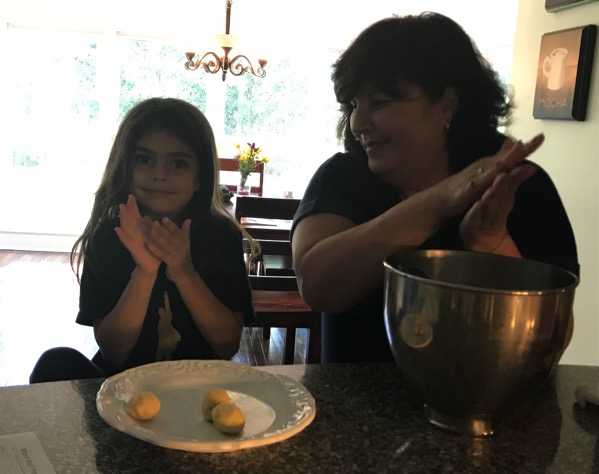 When we dropped her off at the airport, Liv, P, and I were all crying by the time we drove out of the parking lot. Then we had our usual post-airport donut tradition.
This Express dress! (<— on sale right now) I always tell myself I'm going to step out of my comfort zone and try new styles, and then I wear shirtdresses 97% of the time I wear *real clothes*. They feel like pajamas and still look put-together, so there ya go.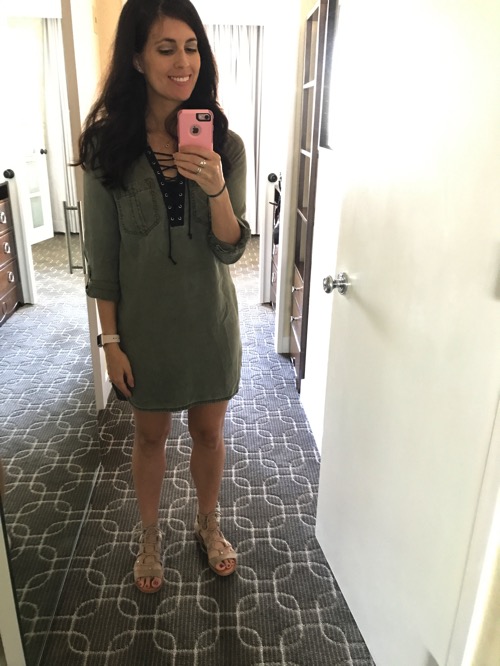 Livi falling in love with reading. She's always loved having books read to her, but now that she can actually sound out words and knows a ton of sight words from school, she's been reading to herself more often. It's incredible to see, and I'm so thrilled for the day when she discovers how it feels to get sucked into a really good chapter book. It's right around the corner.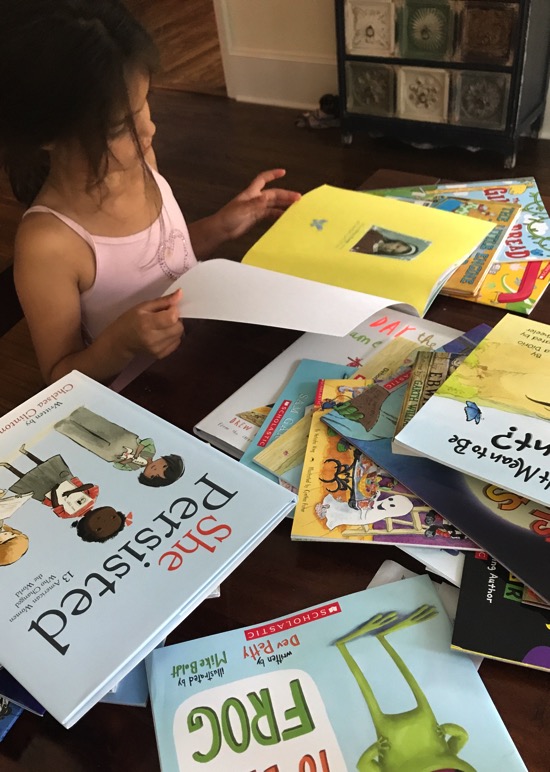 Girls night! This week was cooking club -we had last month's here at our house– and the theme was Italian. This means it was a lot of garlic, and a lot of carbs.
Oh, and plentiful sangria.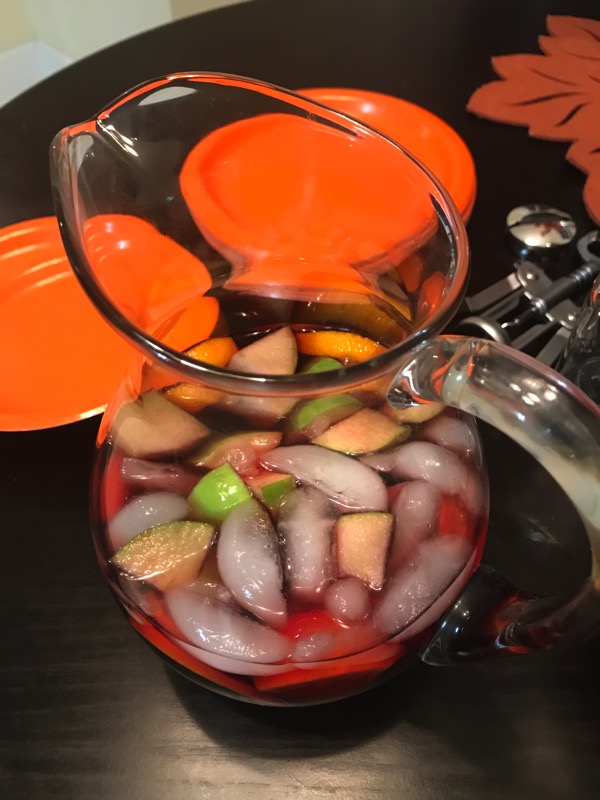 Our friend Kellen hosted, and as usual, we were each assigned a meal component: main dish, side, appetizer, or dessert. I got main dish, and instead of going with my go-tos like lasagna and eggplant parmesan, I decided to try a new recipe. Ina never disappoints, so I made her shrimp scampi with linguine. I used gluten-free spaghetti for the noodles, and everything else exactly as she suggested. It was magical. If you're looking for a hearty dinner option, I highly recommend it.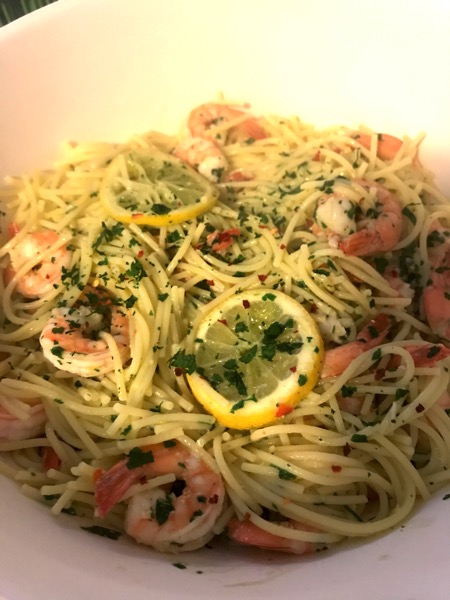 This eyebrow pencil. I use and love Anastasia products for my brows, but this was the first time I've tried this pencil. I really like the triangle shape for the edges!
This dinner recipe looks amazing.
Check out this video with my top sustainable healthy living tips here.
THEY'RE MAKING A NEW HOCUS POCUS.
Hope you have a very happy Friday!
What's something you're loving this week?
xo
Gina