As you guys know, I'm pretty big on products that don't have a lot of extra stuff added to them and try to buy organic whenever possible. When it comes to food, usually if they have organic, I buy organic. As much as I would like to live in a world where everything is pure and free from creepy added ingredients (and churn my own butter perhaps?), I don't, and some things I'll keep buying and using. 
Prime examples:
My beloved hot sauce. Arizona Gunslinger does make organic, but Cholula contains silicon dioxide, whatever that is.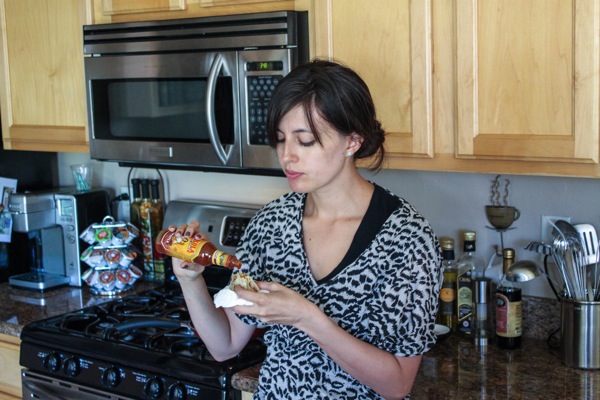 The BEST nighttime moisturizer I've tried. It's Korres, so it's not the worst out there, but it's definitely not pure coconut oil. This Korres face cream is super rich – a little goes a long way- and smells absolutely lovely. The first night I wore it to bed, the Pilot snuggled up and said, "wow, you smell beautiful." Enough to keep me using it right there, and I also think it's an awesome wrinkle-fighter.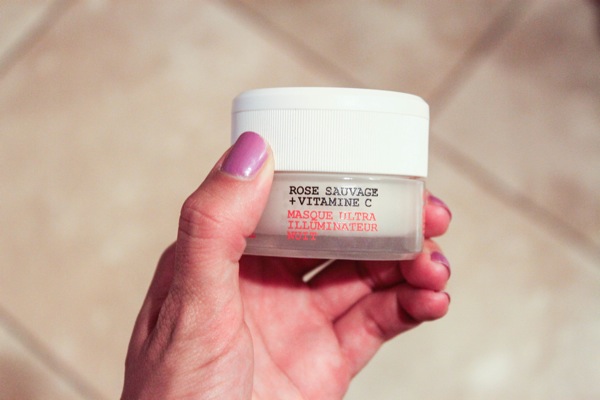 Speaking of moisturizers, here ya go.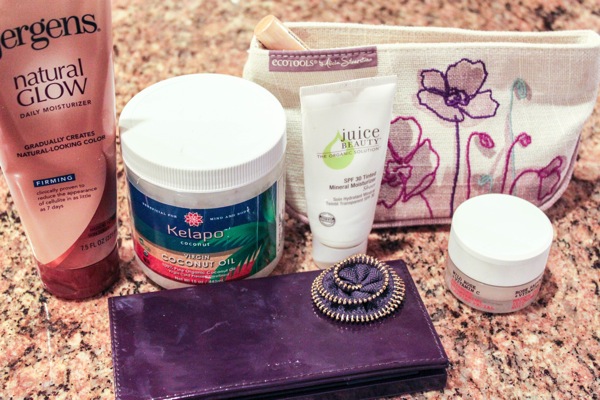 Jergen's firming tanning lotion. I have no idea which chemical process occurs for it to "tan and firm" but mixed with coconut oil, it's done wonders on my post-baby belly's loose skin. In this case, I fully chose vanity over ingredients. At least I'm not ashamed to admit it?
My coffee creamer: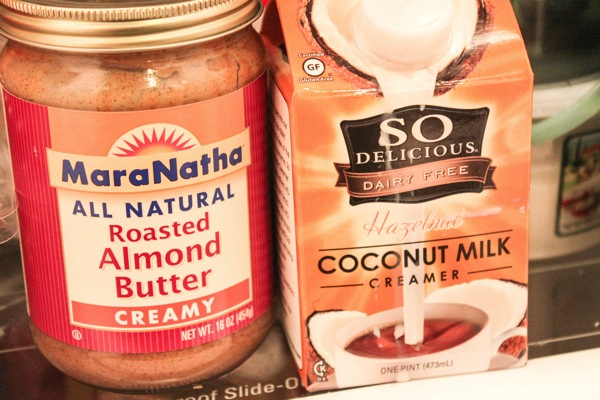 Yep, it's coconut milk, but not the plainest thing ever: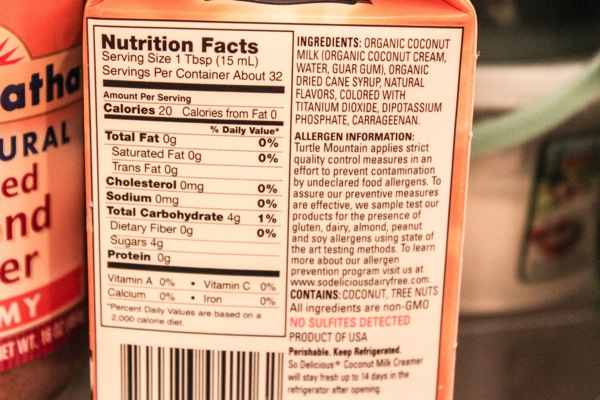 and nail polish. I'm a junky. Usually I pink Sally Hansen and OPI products, but even with the lack of formaldehyde, the things in there are a little sketchy.
I figure that as long as I do what I can for the most part, the little things aren't that big of a deal. Sometimes, I've tried to buy a more natural version of a product and have been disappointed, like the $13 "natural" nail polish remover that didn't do the job. 
Some of my favorite organic and more natural home and beauty products:
-Coconut oil. I rub it on my belly (mixed with the Jergen's) before bed and also love it as a lipgloss.
-My daytime moisturizer: Juice Beauty SPF (I like the tinted the best since I don't wear foundation, but had to get the plain last time since Sephora was out)
-Vinegar, baking soda, lavender oil, dish soap and lemon juice in cleaning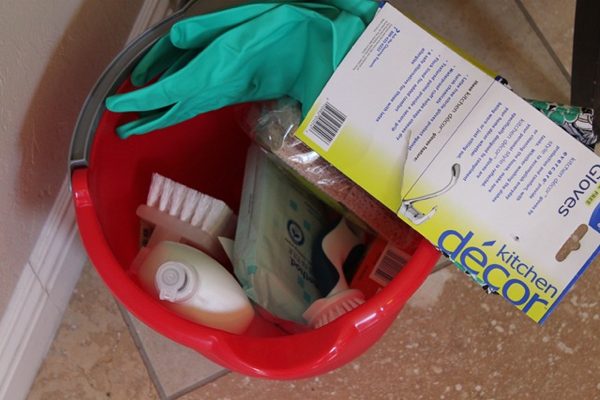 -Tarte eye makeup. Their eyeliner and eyeshadow palettes are incredible- shimmery, neutral colors with excellent staying power. My favorite eyeliner is here, and the palette pictured above is here.
What products do you try to buy organic? What's not such a big deal as far as that stuff goes? Produce and meat products are really important to me and am fortunate that we have a great variety of inexpensive options here in Tucson. 
See ya in the morning with the giveaway winner and this week's Bedtime Ab Burner!
xoxo
Gina