Hi friends! It's the WEEKEND! Also Father's Day weekend 🙂 Any fun plans? We're having dinner at the dadoo's tomorrow night and I'm scheming up ideas for Sunday with the Pilot. (Please send any legendary ideas my way!) I'm booking him a massage for when he gets off work today. He probably won't read this post since he has a ton of meetings, but just in case he's seeing this: SURPRISE, BRAIN 🙂 haha.
This morning started a little.. ahem.. earlier than most. The tiny girl in the room next to us was practicing her singing/screaming skills. Usually Liv is happy to play with her toes and look around until I get out of bed (which I appreciate so much), but this morning she was doing a mix of baby pterodactyl mixed with Nicki Minaj. 
Breakfast: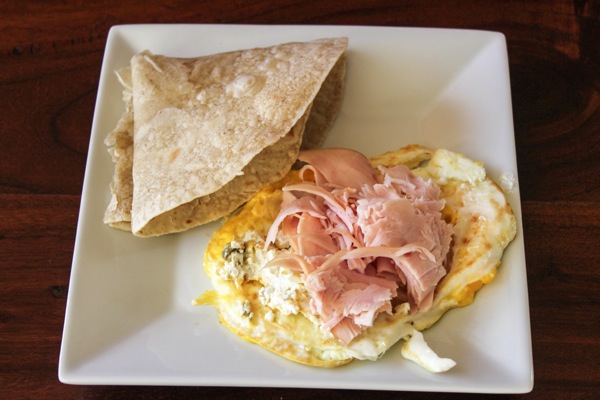 I was low on protein yesterday, so that's all I wanted this morning. An omelet with green chili goat cream cheese, Dijon, turkey and two eggs with a tortilla
Would have loved some greens with it, but we're out- I went through 3 containers this week! Time to make a Coscto run.
For those of you who asked what kind of goat cheese I've been using, here's what the container looks like: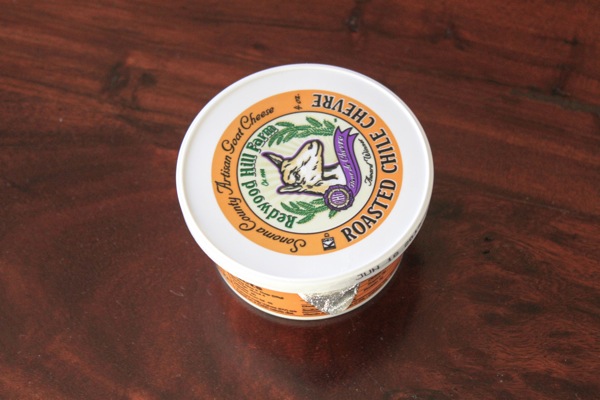 (Same company that makes the goat's milk yogurt I love)
I picked it up at Whole Foods the other day when Liv and I went to pick up birthday cupcakes for madre + a green juice for me.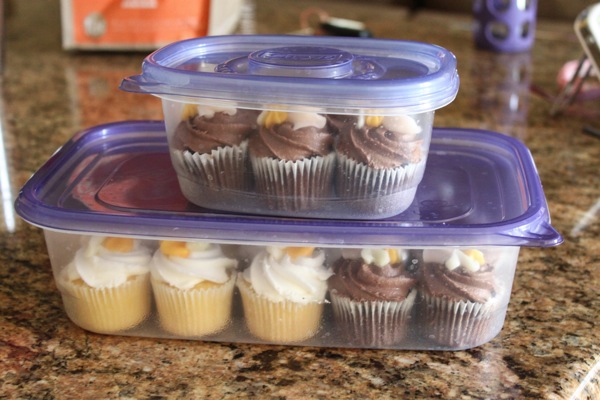 I put the cupcakes in tupperware containers so they wouldn't fall over and get smashed as we drove around, and it almost made it look like I made the cupcakes myself 😉
__________________________________________________________________________________________
Thank you so much to everyone who has been following the Shape Up this year! I feel like it's the best one yet and have loved reading your check-ins on the blog, Twitter comments and pics + Facebook updates. It's been so much fun and I've loved participating with you on the days my teaching schedule allows it.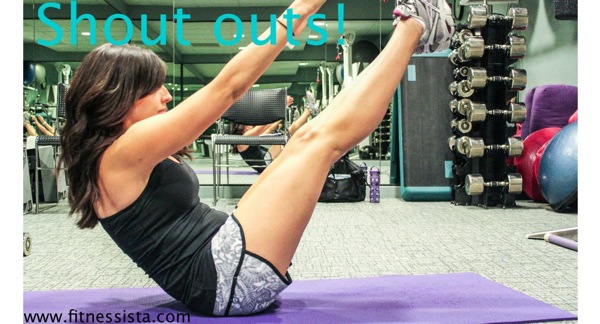 Here are some of the gems from this week:
@survivorrunner: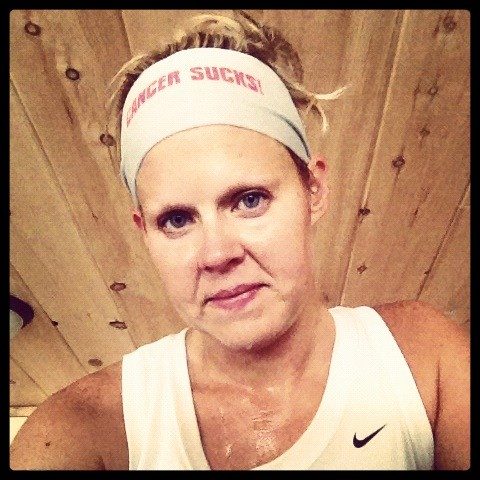 (I have no words for how much I love everything about that photo)
@molly_dolly11: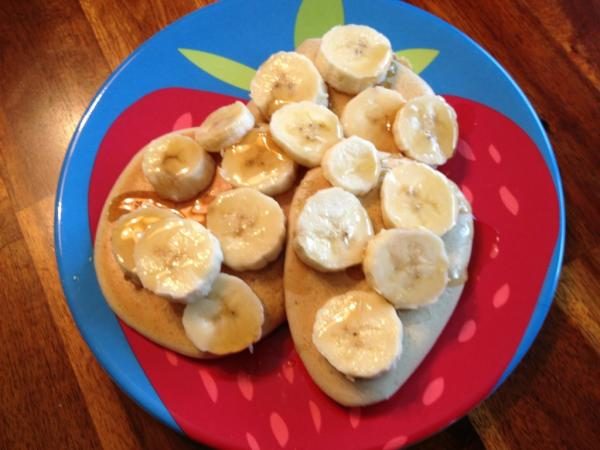 @whitlikesfit:
@janakickbooty: "that's not sweat, it's liquid awesome"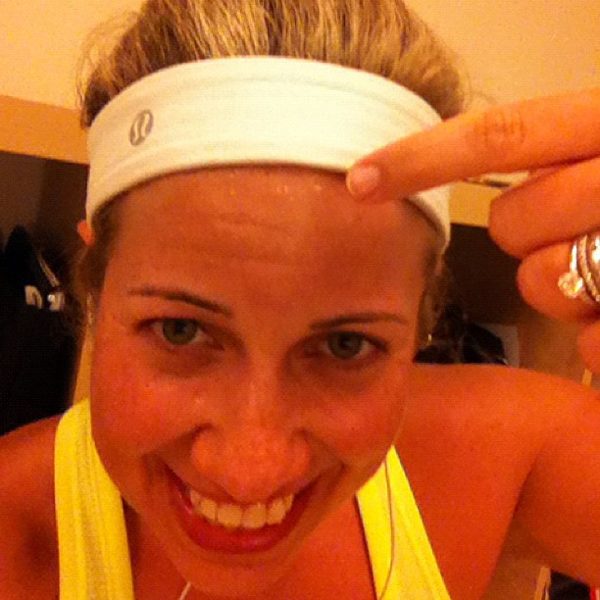 @winkingannie: after shot from the workout!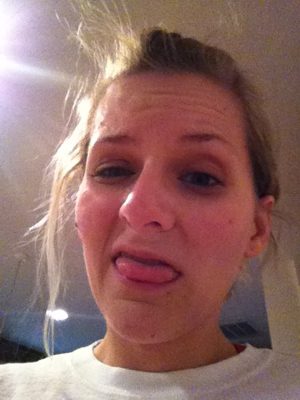 @_venus1010
Breakfast cookie!!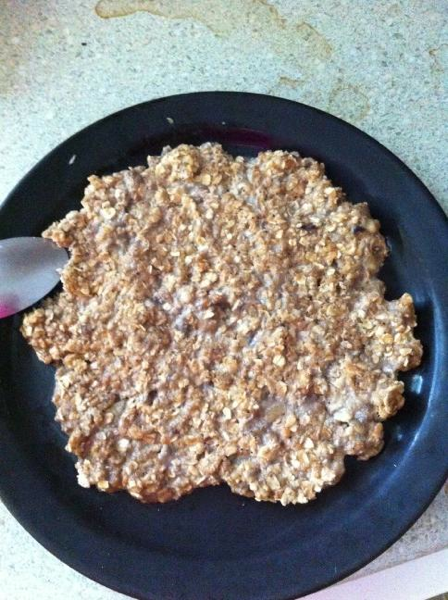 Keep 'em coming! Check-in on every morning post (even if you're not participating, I love to hear what you're up to), tweet me your tales of victory and/or photos @fitnessisa #summershape up
I'm going to blitz around and clean while Liv finishes her nap, a fun meeting this afternoon, and then we're going swimming with Levi and Michele.
Hope you have a very happy Friday!
See ya later on the Family page <3
xoxo
Gina
-Thank you to Glamour for the shout out!
-New fashion post from the lovely Meg
– Be sure to check in here with workout 1 (second round this week!) + the bedtime ad burner, which can be found here. How do you feel after the workouts this week? How's the eating and water intake going, too?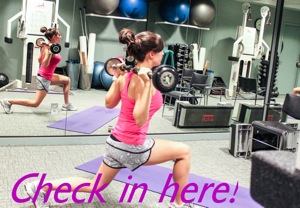 Thank you again, so much, for all of the awesome blogiversay wishes and giveaway entries. I take all of your feedback to heart, because while I write this blog because I enjoy it, I also write it for you. I love to know what you like to see, what you'd like changed and any ideas you have, because I'm always looking to improve it. We've been working on a re-vamp for the past couple of months, so I hope that you're happy with the changes you see what it launches. (#1 on the list: the creepy sidebar image will be gone. I've been sick of it for the past 6 months, but not much I could do about it while I was preg haha)
You all make this space what it is and I appreciate you being here so much 🙂 The giveaway winner for the final giveaway is at the bottom of this post. Stay tuned for lots more in the future!