Disclosure: This post was sponsored by Twitter through their partnership with POPSUGAR. While I was compensated by POPSUGAR to write a post about Twitter, all opinions are my own.
I love any opportunity to be surrounded with friends and family, which is one of the many reasons why the holiday season is so special. We have amazing food, catch up with the family members who live far away or we haven't seen in a while, and partake in the usual traditions: Thanksgiving breakfast at madre's house, dinner at my Uncle's, Christmas Eve dinner at my dad's, and Christmas Day at our house.
We also have the cousins' tradition of surprise themed costumes. We've worn mustaches, Snuggies, plaid, and bibs. Last year, we were nerds.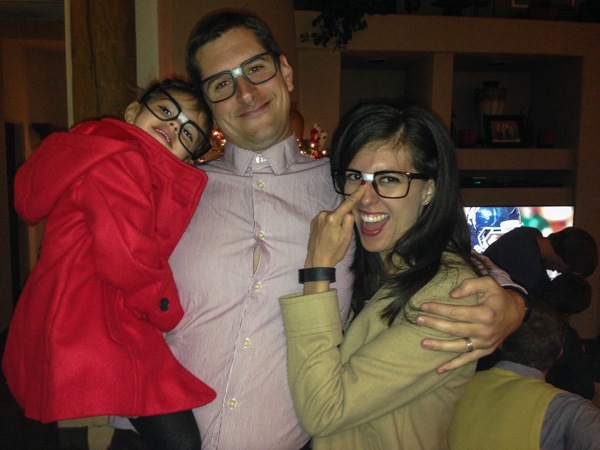 We're hoping to make a trip to Tucson for Christmas this year, especially since we weren't able to make it for Thanksgiving, or create a new tradition here in San Diego depending on how things are going.
Along with the special and memorable moments, it wouldn't be a holiday without a little bit of awkward or hilarious thrown in. One of the things my family now says to recognize an accomplishment is "Congratulations to youuuuuuuu." It's the best if you slur it a little bit, like a drunken guy at a party sarcastically congratulating a friend. No, this quote wasn't from an inebriated friend or relative, but from Liv, who was two years old at the time. Last Christmas, she had probably had a bit too much candy and was saying, "Congratulations to youuuuuuu" to pretty much anyone who would listen. Something about the way she said it was absolutely hilarious, and it's stuck around ever since.
Of course, there was the dread when I was younger about getting asked personal questions at family events:
"Where's your boyfriend? Are you dating anyone?" "Uh, we broke up a week ago."
or after Tom and I married,
"Where's your husband?" "Halfway across the world." *sob*
"Are you pregnant yet?" Uhhhh.
Of course, all of these were with good intentions, but I couldn't help but think "Awkward!" and want to run away when I was asked about them. The best (worst?) was last year, when our cousin Cal was asking us about the newborn days. Of course, we gave it to him straight and told him how *fun* (aka terrible) the newborn phase can be. I think the phrase "red nightmare" was somewhere in there. Later that night, we find out that his fiancé was expecting. Foot, meet mouth.
Awkward moments and hilarious quotes never cease to make me laugh (ok, especially when they're not my own), which is why I got a serious kick out of this Twitter Moments capsule: Overheard at Thanksgiving. So so good. I've been checking daily for the Christmas version. Let me know if you see it come up!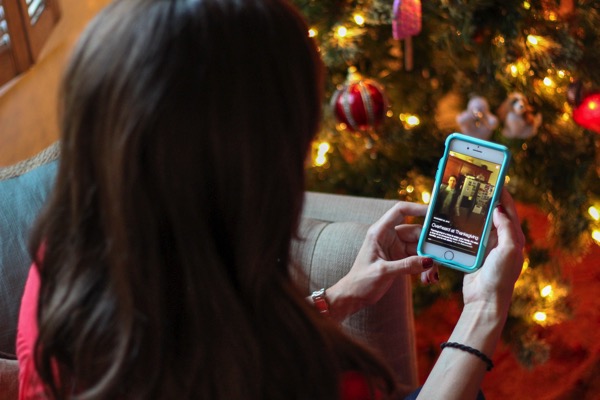 Here's a little bit about Twitter Moments if you're new to it:
–Twitter Moments is a new feature on Twitter and is snapshot of the best of what's happening. It's more interactive than what's trending, and gives you the opportunity to view videos, pictures, and tweets from individuals you might not be following. The Tweets blend topical content next to the content you already follow until the tweet stream is over.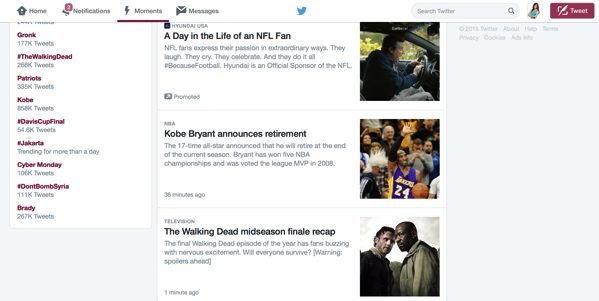 -Moments contains a mix of topics, including news, sports, TV shows, trends, memes, concerts and other events
-On the Moments Guide, you can view a list of live and recent Moments, and it's frequently changing depending on what's happening. It's become one of the first things I check when I log in to Twitter.
So tell me friends: any awkward or hilarious holiday stories?? What's a tradition that you always look forward to?
xoxo
Gina