Hey! Happy Saturday! Hope you're sleeping in 🙂
Last night, we watched Get Him to the Greek (HILARE, btw) and I was perusing blogs on the computer. It's a luxury to read blogs at night from a legit computer, since usually I depend on my phone during the day to catch me up 🙂 Anyway, I started to think about recipes in the blogworld that I've been wanting to try and haven't made for one reason or another.
And then #1 hit me: HEABs oaties.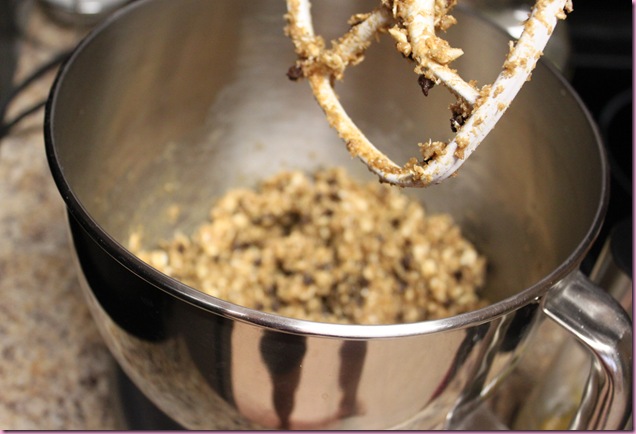 So I did what all the other party animals do —–> baked at 11pm 😀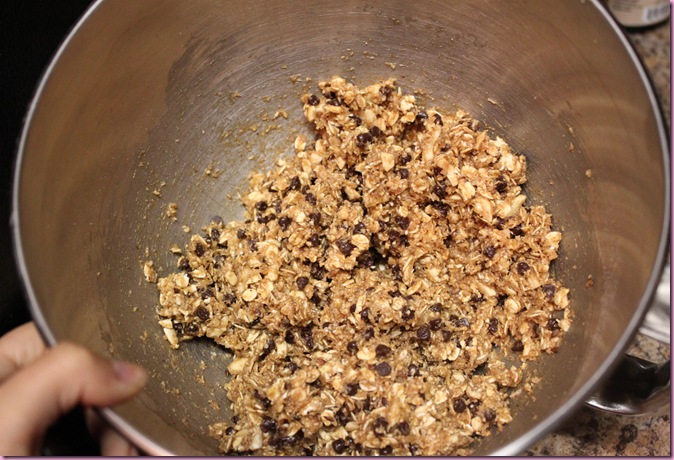 I followed her recipe almost exactly, with these changes:
-forgot the vanilla (oops!)
-way more than half a cup of chocolate chips… I never measure chocolate chips 😉
-chopped cashews for the nuts
-a mix of Nuttzo, almond butter and cashew butter for the nut butter
They came out beautifully.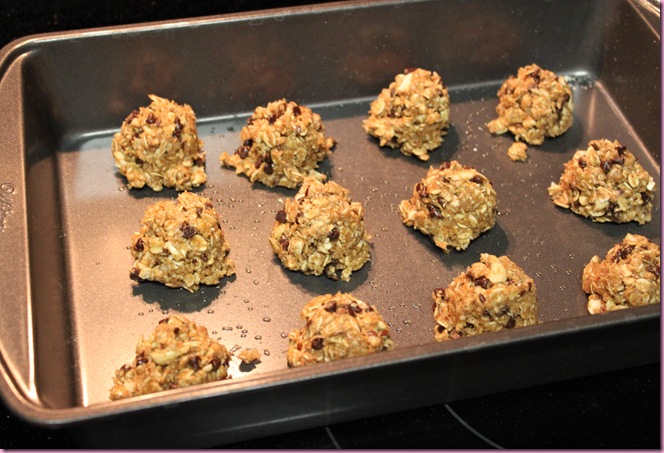 So soft and chewy- I had imagined them to be crunchy for some reason. I ate one last night before bed, one this morning and am taking the rest to work to share with the girls 🙂
Lunch/snacks all packed up: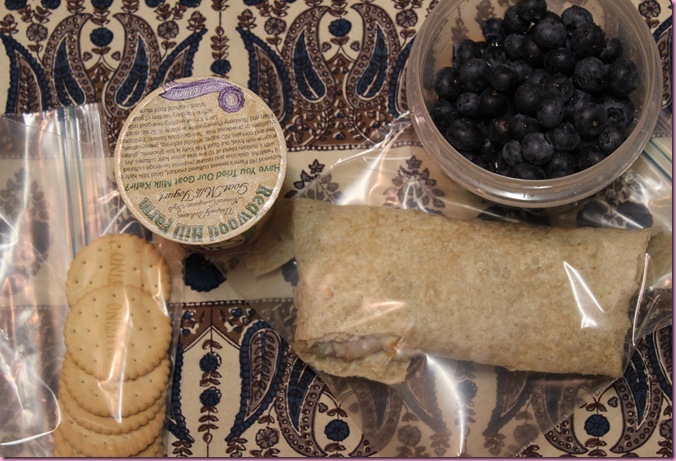 -gluten free saltines
-vanilla goat's milk yogurt
-wrap with brown rice tortilla, Veganaise, Dijon, organic turkey heated up, romaine, avocado
-an entire thing of organic blueberries
Breakfast: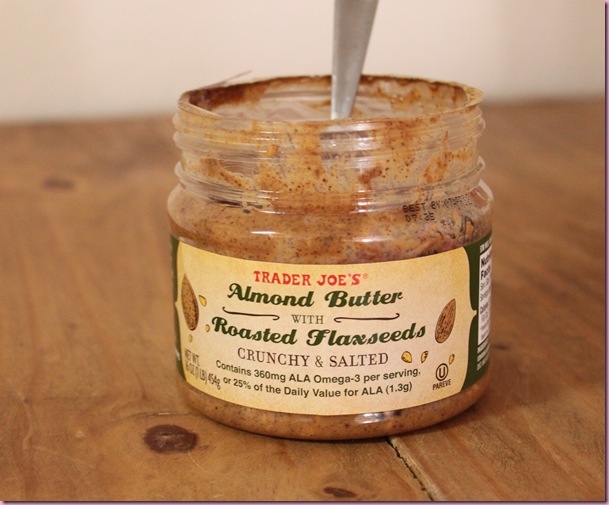 Cold protein oats in a jar 🙂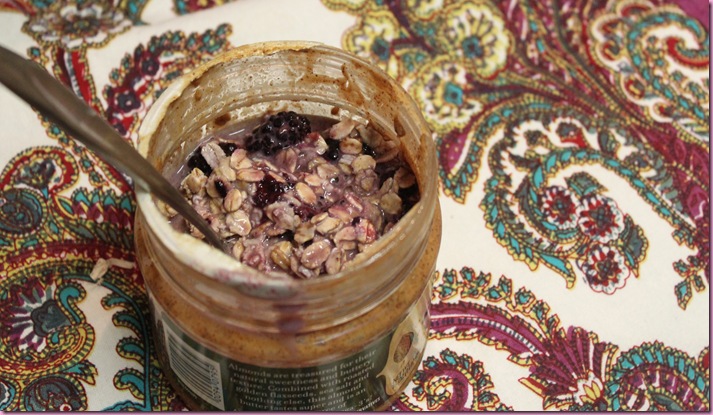 In the waning almond butter jar, I added: 1 C almond milk, 1/2 scoop Sun Warrior, 1/3 C uncooked GF oats, cinnamon and frozen blackberries
I'm off to get ready for work, but I hope you have an amazing day! My motivation for getting through the crazy work day: when I get home, it's get-ready-for-our-trip time 🙂
In less than 24 hours, we'll be in Vegas, baby!
See ya laterrrrr <3
xoxo
Gina
Something to talk about: What are you up to this weekend? Any fun parties, fitness events or getaways planned?