Hi friends! Happy almost-Friday! Hope you're having a lovely morning. I put together a barre ab workout for you while I head off on an adventure today. I'm so excited to post the details! I'll get to see snow (the kind that sticks to the ground haha) for the first time in years. I am wholly unprepared for the realness that's headed my way haha.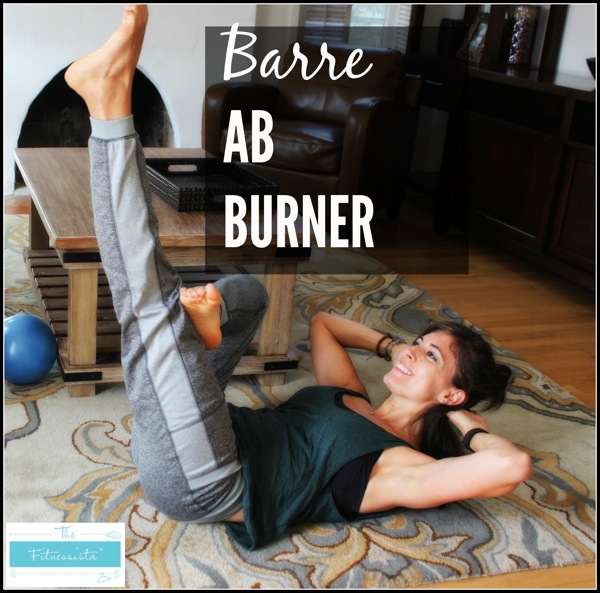 (Sweatpants from Kohl's, tank is lululemon)
I feel like the ab/core section in barre classes is not like pizza: It's either OH YES I FEEL THE BURN, or meh. Since the movements tend to be within a smaller range of motion, you have to make sure that your posture and alignment is on par (I almost said "on fleek" there but I'm 30).
Barre Ab Workout Video
Here's a 10-minute video I put together featuring some of my very favorite moves! We work in high hold with some oblique twists, move onto the floor for figure 4 crunches, leg lifts, and finally, into a prone position for low back work. This 10-minute video will work every abdominal muscle and also helps to strengthen the low back, which is a critical component of our core. As always, modify as needed and check with a doc before making any fitness changes.
Let me know if you give a it a try! See you soon.
xoxo
Gina
*Get in a full barre class at home with this barre burner, this strength segment, this barre blast and the video above. Whew!
LAST CALL: leave a comment and click the box to sign up for my newsletter if you'd like your Winter Shape Up weekly workout schedules early. <3