Hi guys! How's your day going?? LOVE all the KALE YEAH shirts rolling in. I'm so excited to make the order and be on a KALE YEAH team, providing emergency meals with all of you <3 Also, since I'm packing up the orders, a little surprise may sneak its way in there. Just sayin'. Also, today is the LAST DAY to enter this incredible Fair Trade giveaway. Over $500 worth of goodies! Check it out here.
Today, I have an all-new video workout to share, and it's something a little different: barre + HIIT!
Two of my favorite workouts had a lovechild, and it is this workout. If you enjoy it, I'd be happy to create some similar workouts in upcoming videos. I was inspired to create this one because while barre is one of my favorite workouts, it doesn't include much cardio. By adding in some low-impact intervals, I was able to successfully raise my heart rate and get a good sweat going in between sets. This workout is short -12 minutes- and can be completed up to 3 times today. For even more bang for your buck, I suggest doing the workout above + this strength workout (just grab some light dumbbells) + this ab burner. Less than 30 minutes for a balanced total body workout.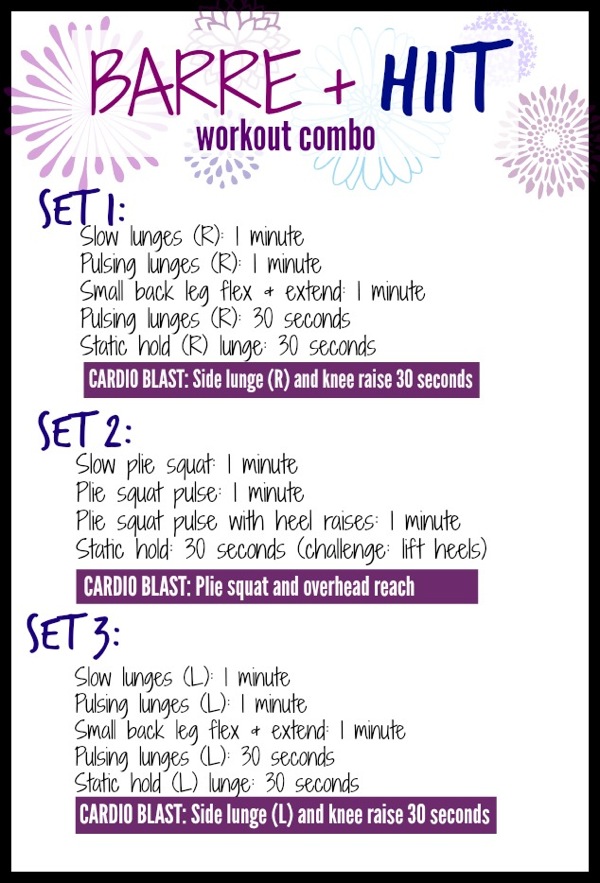 Some tips and disclaimers for this barre-HIIT workout:
-As always, check with a doc before making any fitness changes. Honor your body; modify and rest as needed!
-Those with hip/knee/joint considerations should be mindful of these exercises as they include deep flexion at the knee and hip joints. If you have significant knee, joint or hip considerations or past injuries, this may be one to skip. If you need to, modify the exercises, or potentially decrease the range of motion.
-The intervals in this workout are low impact, but high intensity. If you'd like to add impact movements (jumping), I give some guidelines for that, too.
-Please let me know if you give it a try! Hope you love it. 🙂
xoxo
Gina
New Livi-isms up on the Family page <3 The last one… it's too much.